How Much is Ariana Grande Paid for 'Fortnite' Concert?
While big-name music festivals continue to attract music fans everywhere, Ariana Grande's Fortnite concert debut is also sure to bring in a huge audience. The game is bringing Grande into headlines thanks to Fortnite's Rift Tour, a cyber festival known for bringing other music artists to the forefront. So, how much is Grande getting paid for her Fortnite music debut? Plus, how much Ariana Grande's Fortnite skin is slated to cost.
When is Ariana Grande coming to 'Fortnite'?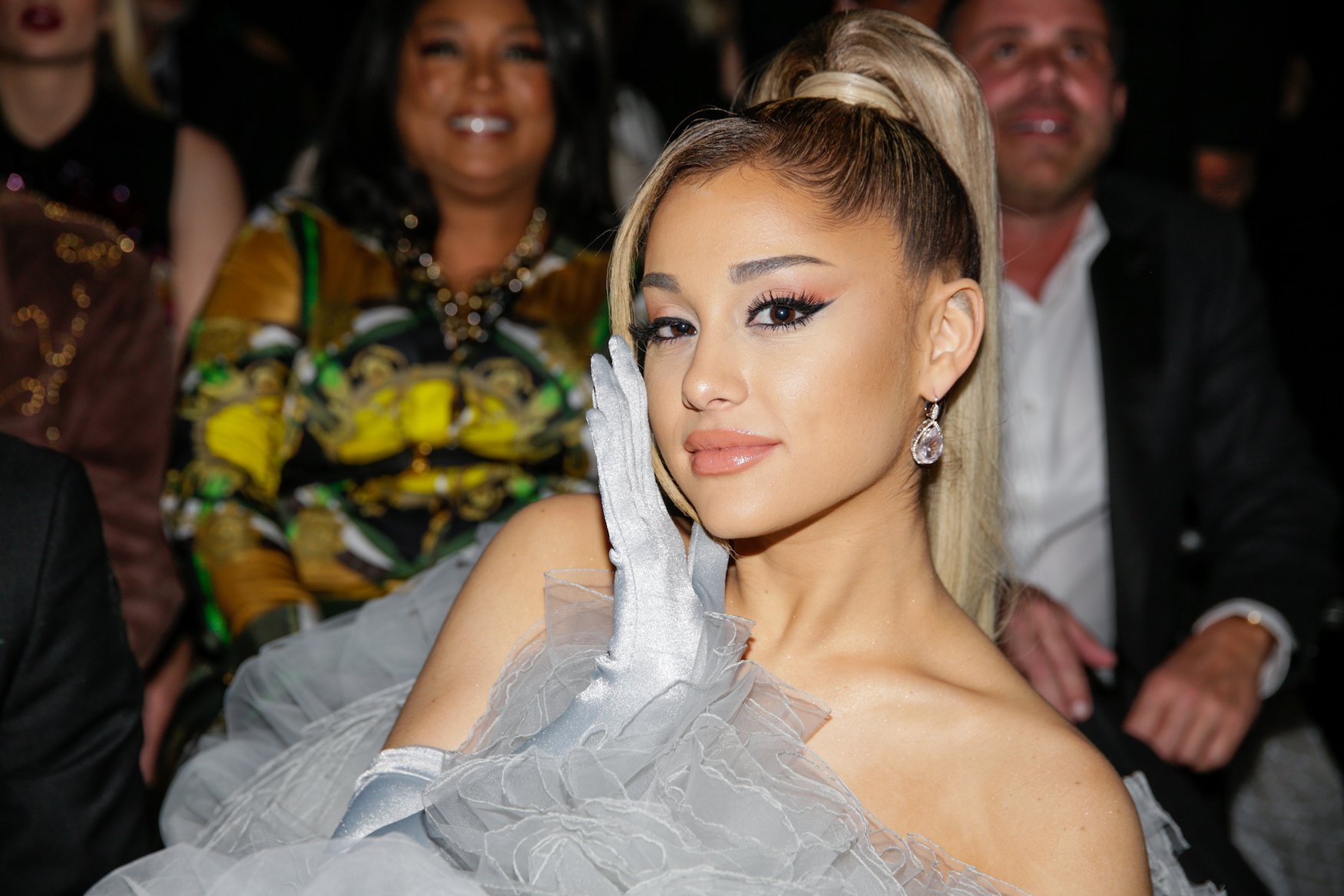 Ariana Grande's Fortnite concert experience is already getting a ton of press. So, when can fans watch her performance online? It begins Aug. 6, 2021, at 6 p.m. ET, Engadget notes. For those who miss the first concert, she performs again Saturday, Aug. 7, at 2 p.m. ET, and Sunday, Aug. 8, at 12 a.m., 10 a.m., and 6 p.m. ET. Grande will reportedly perform the same set for each show.
Engadget notes game developers are warning concertgoers to arrive an hour early to see the show. Thirty minutes prior to showtime, the playlist gets released.
While Ariana Grande is certainly a huge name to come to Fortnite, she's far from the only celebrity to perform in-game. "This is a tour stop," Nate Nanzer, Fortnite's head of global partnerships, told The Verge. "If you're on tour, you want to stop on the Fortnite stage. It's a unique way to get in front of an audience that maybe you're not reaching through other means."
How much is she getting paid for the concert series?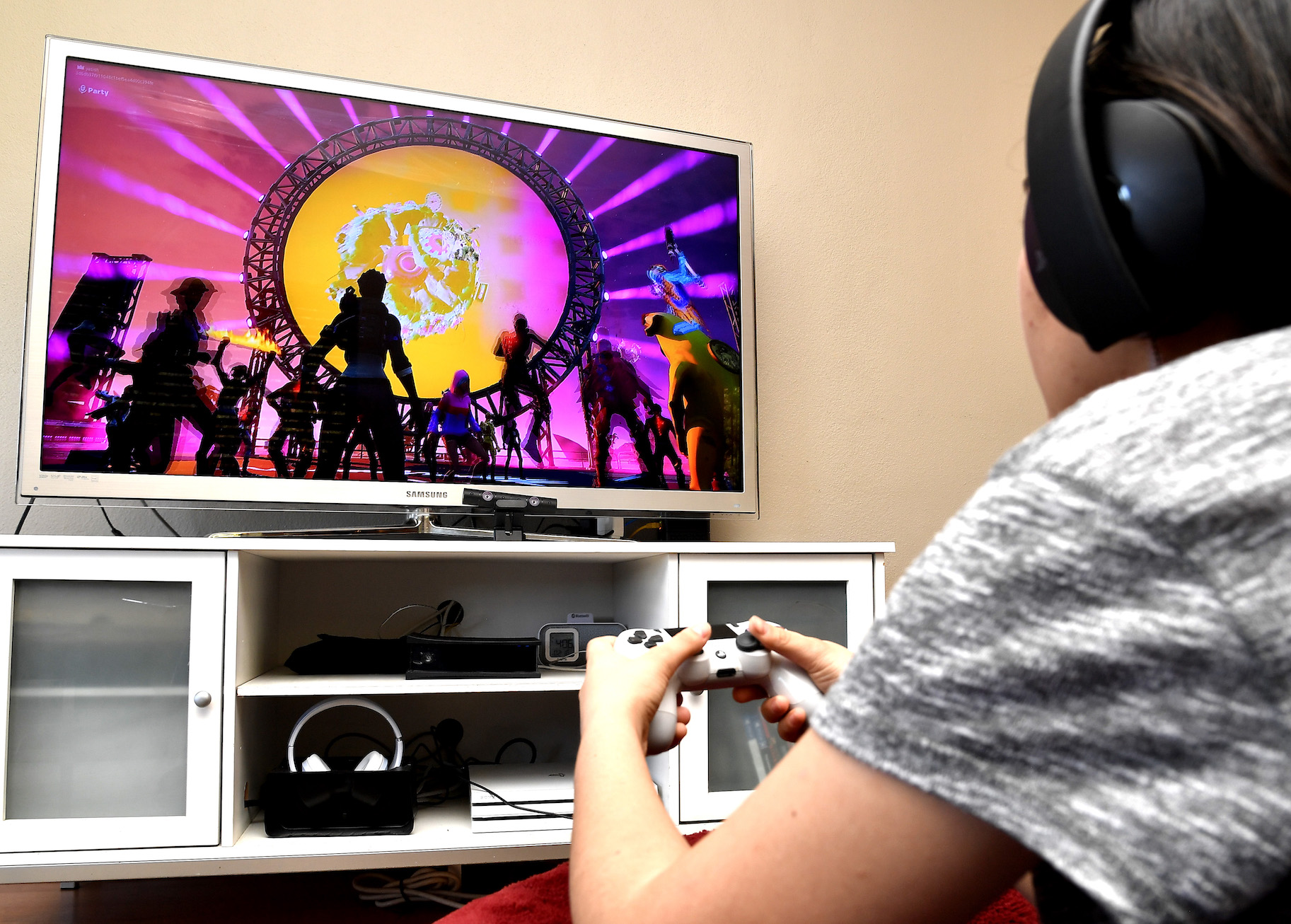 So, how much does Ariana Grande get paid for performing on the Fortnite stage? It looks like she'll break the bank with a fraction of the time and effort it takes to put on an in-person event.
According to Forbes, Travis Scott, another famous musician who played on the Fortnite stage in the past, earned $20 million from merchandise sales thanks to his in-game concert. As for merchandise sales, there's a good chance the earnings come from the sale of video game skins and cosmetics rather than tangible merch, like shirts and posters. Prior to Fortnite, he earned about $1 million for one in-person concert on his Astroworld tour, which totaled $53 million for the entire tour, NME reports.
Ariana Grande's Fortnite concert will likely bring her well over $20 million thanks to online, in-game merch sales. According to Variety, Grande grossed about $630,000 per stop on her Dangerous Woman tour. Every night, she was making at least $50,000 in merch. This equals about $4.7 million in revenue weekly — and that was back in 2017. In 2021, Grande is more popular than ever.
Ariana Grande's net worth totals $180 million, Celebrity Net Worth reports, and she earned a shocking $70 million from 2019 to 2020 alone. We'll be interested to hear exactly how much she'll rake in from her brief Fortnite debut.
When is the Ariana Grande 'Fortnite' skin coming out?
Speaking of Ariana Grande's Fortnite concert sales, when can fans get their hands on some of the new merch? According to Dexerto, the skin is released Aug. 4, 2021, at 5 p.m. PT/8 p.m. ET. This is when the Fortnite Item Shop resets. This also gives fans and players two days to purchase the skin prior to Grande's first in-game performance.
So, how much will Ariana Grande's Fortnite skins cost? Dexerto estimates gamers will have to pay between 1,500 to 2,000 V-Bucks, though the official price is not yet listed. The publication notes they anticipate there could be an additional bundle for Grande's concert likely to cost around 2,000 V-Bucks. Android Central notes players can buy 1,000 V-Bucks for $7.99.
Check out Showbiz Cheat Sheet on Facebook!
RELATED: Ariana Grande's 'The Voice' Pay vs. Katy Perry's 'American Idol' Pay: Who Makes More?