How Much Did Britney Spears' Wedding Dress Cost? Estimates, Revealed
Britney Spears and Sam Asghari are officially getting married, and fans of the pop star want to know all of the wedding details. Spears hasn't said too much about the big day, but she has given glimpses of her dress. So, how much did Britney Spears' wedding dress cost? Here are our estimates.
When did Britney Spears and Sam Asghari get married?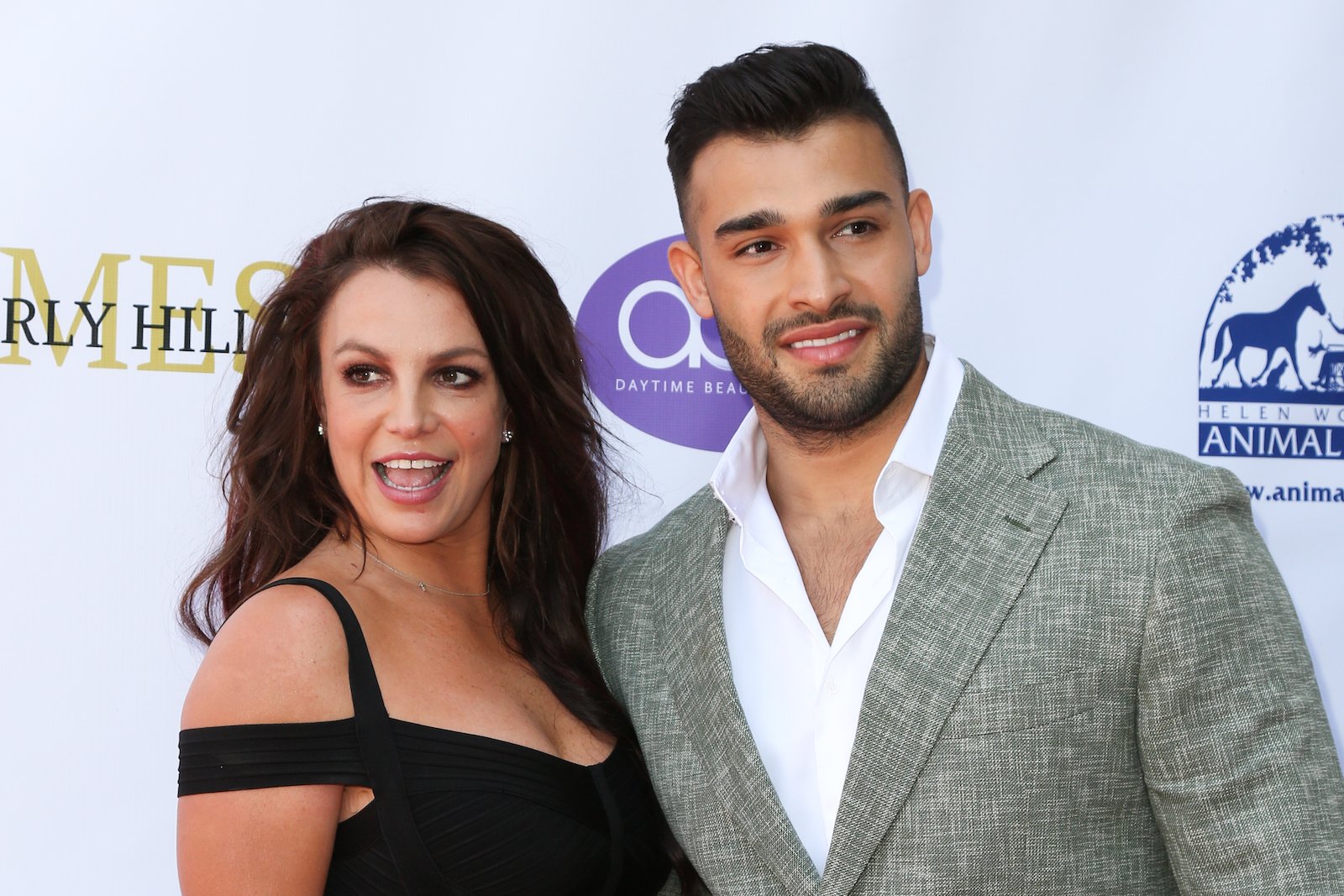 Britney Spears and Sam Asghari walk down the aisle on June 9, 2022. People reports Spears, 40, and Asghari, 28, will have their small wedding in Los Angeles with just 60 guests. Nine months prior, the couple got engaged, and Spears continues to give updates about her life and marriage on social media.
So, how did Britney Spears and Sam Asghari meet? People notes they met when working on Spears' "Slumber Party" music video in 2016. After the video shoot, they reconnected five months later after Spears dug up Asghari's phone number.
While Spears and Asghari haven't given many details away about their big day, Asghari did allude that it was coming. "Our lives have been a real fairytale," he wrote on his Instagram Stories in May 2022. "Happy Mother's Day to you, my soon-to-be queen. Also, the big day has been set! But nobody will know until the day after."
How much did Britney Spears' wedding dress cost? Here are the estimates
With the wedding happening on June 9, 2022, fans of the pop star are eager to hear more about the details. So, how much did Britney Spears' wedding dress cost?
According to Vanity Fair, Spears confirmed Donatella Versace created her wedding dress. "No … this is not my wedding dress bahahah!!!!" Spears posted to Instagram after revealing a pink gown. "Donatella Versace is making my dress as we speak …. Have a good night, folks!!!!"
People reports Spears also gave a sneak peek of her wedding veil on Instagram. "Introducing Wendy!!!" Spears captioned the post of a cat on her veil. "And yes, this is the veil to my wedding dress!!!"
Spears and Versace go way back. Versace helped dress Spears for music videos in the past, so it makes sense that the designer would take charge of Spears' wedding dress.
While fans haven't seen the wedding dress just yet, how much will it cost? Estimates suggest the dress likely cost Spears between $15,000 and $20,000, according to Reddit users. The Daily Mail notes Michelle Obama wore a custom gown from Versace back in 2016 that had a value of $12,000. We assume Spears' dress will be even more involved than the former First Lady's gown, given the special day.
How many times has the star been married?
We can't wait to see Britney Spears' wedding dress in its full glory, though it's far from the first time the star's been married. So, how many times has Britney Spears been married in the past?
Before Spears' big day with Sam Asghari, Spears walked down the aisle twice. In 2003, Spears married her childhood friend, Jason Alexander. They married in a Las Vegas ceremony, and their union only lasted 55 hours before Spears annulled the wedding.
Spears then married backup dancer Kevin Federline in 2004. Their marriage lasted until 2006, and they have two kids together.
For more on the entertainment world and exclusive interviews, subscribe to Showbiz Cheat Sheet's YouTube channel.
RELATED: Britney Spears Announces Loss of 'Miracle Baby' With Sam Asghari