How Much Older Is Ciara Than Her Husband Russell Wilson?
Grammy-winning recording artist Ciara and NFL quarterback Russell Wilson have been married since 2016 when they exchanged vows during a secret wedding ceremony at Peckforton Castle in Cheshire, England. Since tying the knot the power couple has shared many aspects of their lives via social media. But fans still have some questions about the singer and athlete including who's older and who has a higher net worth.
Here are the answers to those questions and more.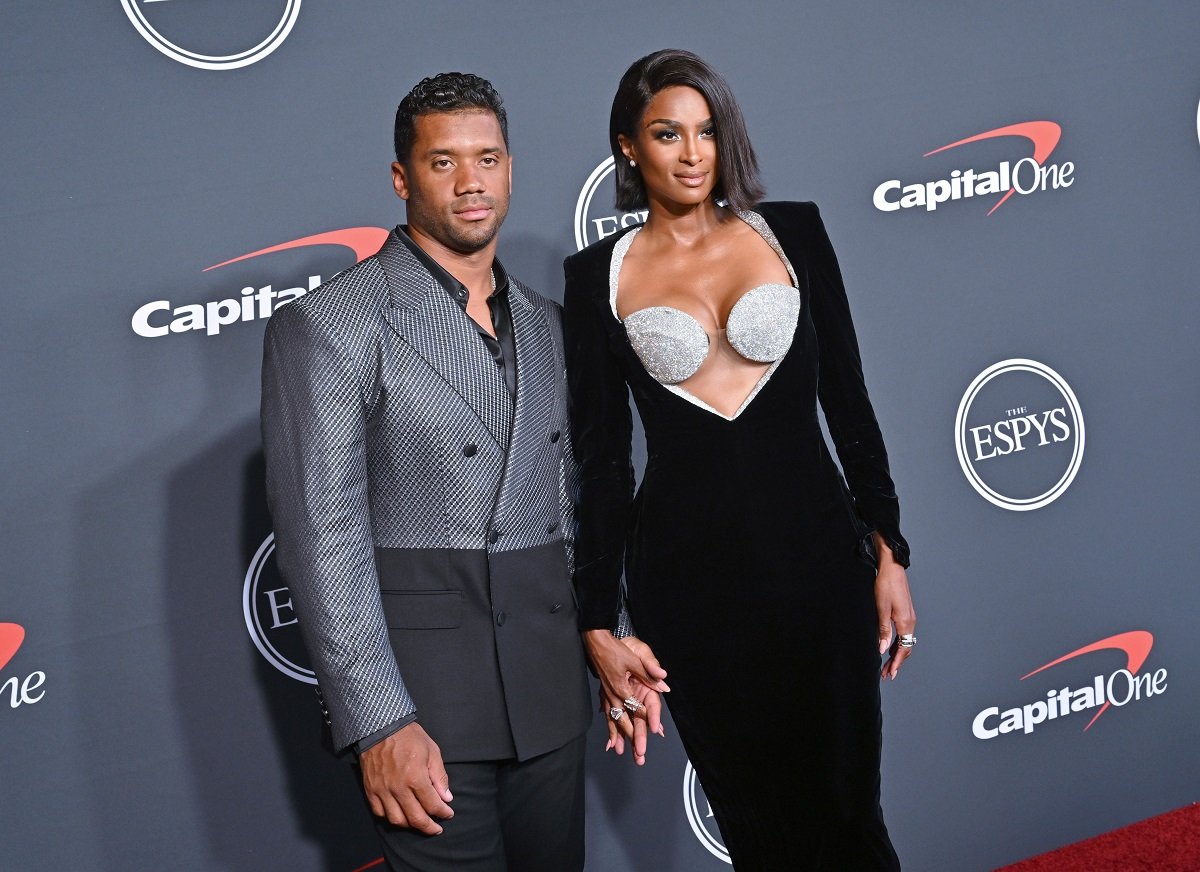 Ciara and Wilson's age difference
Ciara is older than her husband.
The "Oh" songbird was born in Fort Hood, Texas, to Jackie and Carlton Clay Harris on Oct. 25, 1985. Ciara's father was in the U.S. Army and her mother was in the Air Force so the family moved around a lot and lived in several different states including New York, California, Georgia, and Nevada.
The Denver Broncos quarterback was born in Cincinnati, Ohio, to parents Harrison Benjamin Wilson III and Tammy Wilson (née Turner) on Nov. 29, 1988, making him three years younger than his wife. Wilson grew up in Richmond, Virginia and his father was a lawyer while his mother was a nurse director.
Who has a higher net worth?
Ciara and Wilson both have successful careers, but who has the higher net worth?
If you guessed Wilson, you're correct.
Ciara released her debut album back in 2004 and since then has recorded several hits including "Goodies," "Like a Boy," "Get Up," and "1, 2 Step." She's also done ad campaigns for brands like Adidas, Roca Wear, and Verizon. While Ciara's net worth of $20 million is nothing to sneeze at, it's not nearly as much as her husband's who, according to Celebrity Net Worth, is worth $165 million.
How many children Ciara and Wilson have together
Ciara and Wilson have two children together. Their daughter, Sienna, was born on April 28, 2017. And they welcomed their son, Win Harrison, on July 23, 2020.
Ciara also has a son with her ex, hip-hop artist Future who is named Future Zahir Wilburn after his father.
On raising little Future, Wilson told GQ: "When I got to meet Future, he was young [9 months old] and the reality was that for me it was a blessing and an opportunity to really hopefully be there for him every day and try to care for him in a way that was important for me, that I always wanted someone to do for me. Like my dad did for me."
The NFL star added: "So I think the greatest thing that I've ever learned in life is probably in that relationship with Future because the reality of being a stepparent is that biologically they're not necessarily yours, but the reality is that you have to love them as if they are. They're your own blood in a way. You get to love them that way. And I think every kid deserves that and needs that and yearns for that."