Since the 'Mulan' Controversies, Will Disney Finally Stop Making Live-Action Remakes?
With so many Disney+ subscribers boycotting the live-action Mulan, some fans are wondering whether or not other live-action movies will premiere. Here's what we know about Disney's plans for future movies, including The Little Mermaid.
People boycott the live-action 'Mulan' due to the cost, the actors, and the filming locations
No Mushu, no Shang, no music, and no theaters. Due to the coronavirus (COVID-19) pandemic, the premiere of Mulan took place on Disney's streaming platform with "Premier Access." This meant subscribers would have to pay an additional fee to view this movie in addition to their subscription fee. 
As a result, a number of subscribers started the hashtag #BoycottMulan, to tell the company they wouldn't be willing to pay the extra $30 for the film. However, others were boycotting this film for a variety of reasons. 
The problems didn't stop there. Some Twitter users pointed out that a number of the directors and producers are white. Filming some scenes in Xinjiang, China, 'generated a lot of issues,' according to Disney. There was also the matter of the actress behind Hua Mulan, Liu Yifei, who was previously outspoken in her support of the Hong Kong police.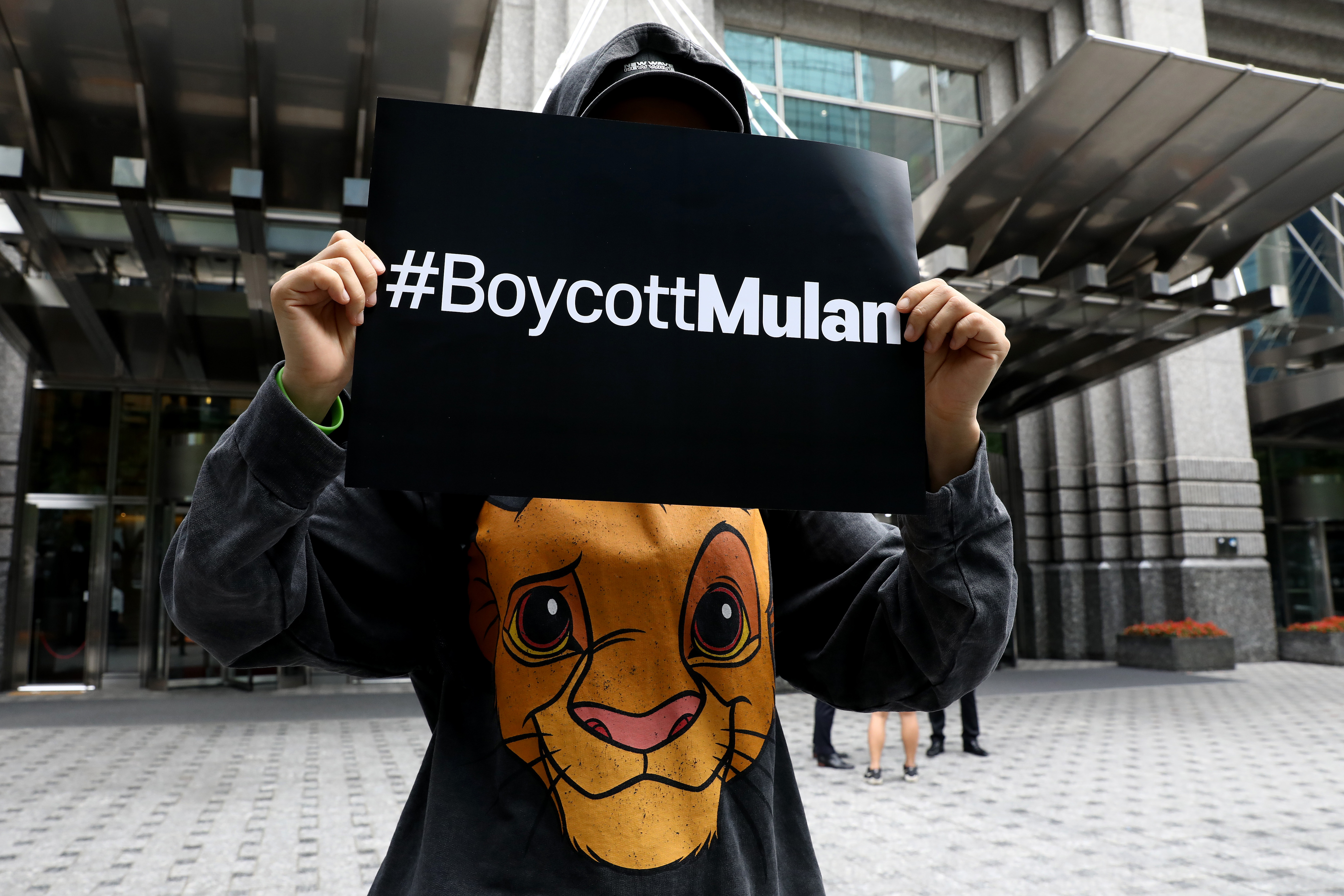 Will Disney stop making live-action adaptations?
The reviews for Mulan weren't all negative, as the movie currently has a 75% on Rotten Tomatoes. As a result, it doesn't look like Disney will stop making these reboots of their animated feature films. 
Disney already released a number of live-action reboots of their iconic animated films. That includes the Academy Award nominated version of The Lion King, as well as the reboot of Aladdin, Cinderella, and Beauty and the Beast. Up next on their adaptation list is the 1989 film, The Little Mermaid.
A live-action version of 'The Little Mermaid' is on the way
One of the next live-action adaptations slated for release is the reboot of The Little Mermaid, the story of the spirited mermaid Ariel who dreams of life as a human. Everything changes when she falls in love with a human, Prince Eric, and trades her voice for legs. 
With Halle Bailey as the title character and Awkwafina as scuttle, this adaptation already aims to promote inclusivity. However, not much else is known about this adaptation, including whether or not they will include music. Presumably, more information will be announced in the coming months. 
There's also news of other remakes and spin-offs in development. According to Screenrant, that includes new versions of Lilo and Stitch, The Hunchback of Notre Dame, and The Sword In The Stone.
The live-action adaptation of Mulan is now available on Disney+, as is the animated version of The Little Mermaid. To learn more about Disney's streaming platform and to subscribe, visit their website.