'Mulan': Who Sings the Ending Song in Disney's 2020 Adaptation?
The animated version of Disney'sMulan featured a few iconic songs, from "Honor To Us All" to "Reflection" to "I'll Make a Man Out of You." Although the 2020 adaptation wasn't a musical, there were several musical moments, especially with the ending credits, which featured a new song, "Loyal, Brave, and True." 
Here's what we know about the music included in the 2020 adaptation of Mulan.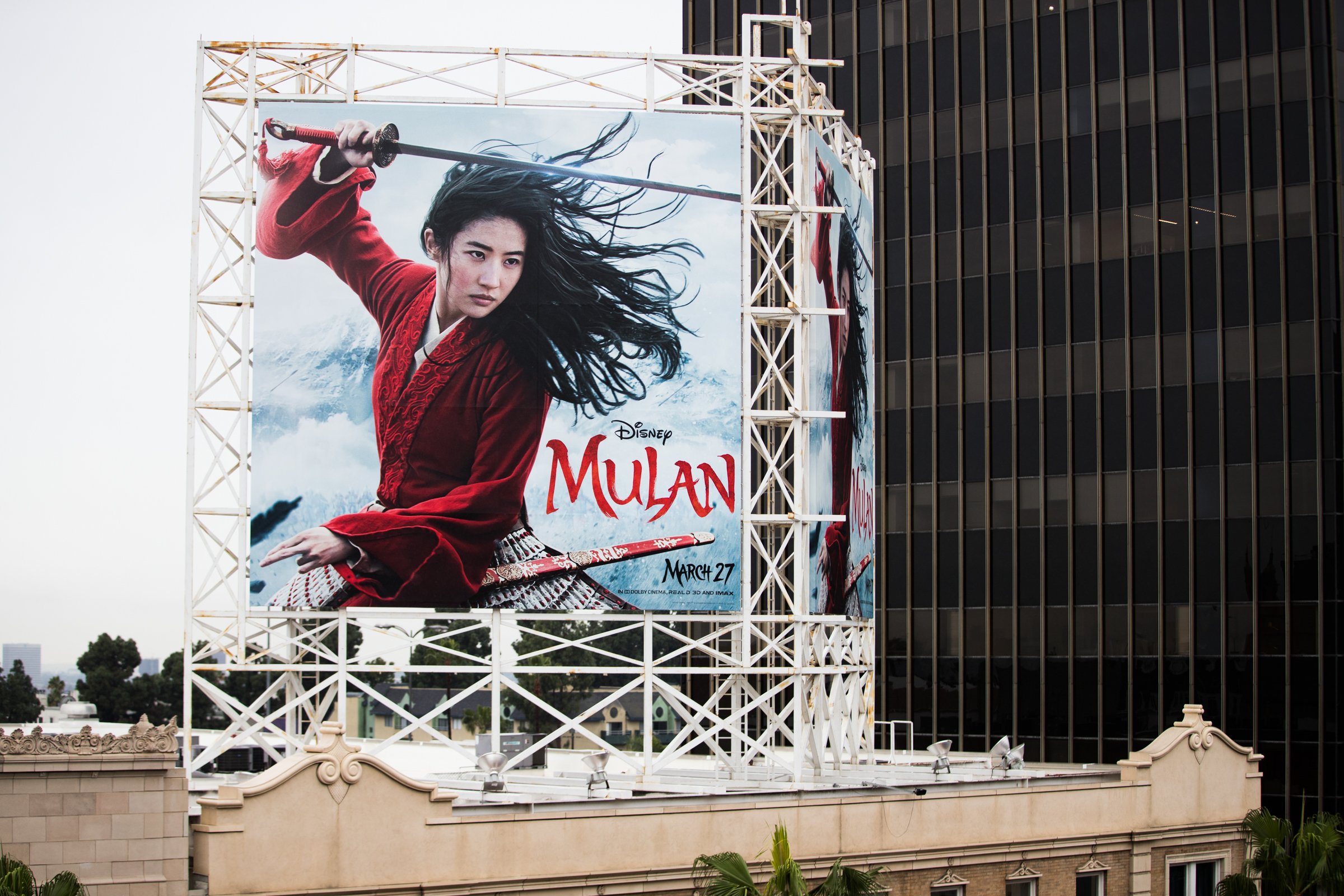 Is Disney's live-action adaptation of 'Mulan' a musical?
Disney remade several classic animated films, including Aladdin, Beauty and the Beast, and Cinderella. In 2020, they created a live-action adaptation of Mulan, with several changes from the story of their 1998 flick. 
Although this film is not a musical in the same way that the animated version is, there is still music. For the live-action adaptation, there are instrumentals of songs from the original film, including "Honor to Us All" while Mulan got ready to see the matchmaker. "Reflection" plays a few times as Mulan discovered her true power. 
This wasn't the only change for this version of Mulan's story. Mushu, Fa Mulan's loveable dragon sidekick was not included. Shang, her love interest from the original film, was also excluded. He was replaced by another soldier, named Chen Honghui.
Christina Aguilera recorded a new version of 'Reflection' for the 2020 adaptation of 'Mulan'
What didn't change with this live-action adaptation, however, was Aguilera's involvement with the production and her appreciation for the character. A new version of "Reflection" was recorded, thing time with Aguilera singing the iconic song. (Lea Salonga sang this song, as Mulan, for the animated film.)
"Being a warrior and a fighter is what has been the thread throughout all the music in my career," Aguilera said during an interview with ET Online. "So, to now be bringing that to light once again in such a beautiful film is so amazing, nostalgic, and very meant to be."
Christina Aguilera performed 'Loyal, Brave, and True' for Disney's 'Mulan'
One of the last songs to play during the 2020 version of Mulan was a new song, "Loyal, Brave, and "True." This was performed by Aguilera and was a new song written specifically for the story of Hua Mulan.
"They know about Mulan, but they have not seen the live-action version yet," Aguilera continued, saying her children weren't able to attend the premiere. "But they will get their moment to see it. They hear the music, they saw me recording it in the studio, so it's a very beautiful thing to share that with my children now."
The animated version of Mulan is available with Disney's streaming service. Although it was initially available only with "Premier Access," the 2020 adaptation is now streamable for all subscribers. To learn more about Disney+ and to subscribe, visit their website.