Mulatto Weighs in on DaniLeigh Drama, Defending Her but Saying an Apology Was Necessary
DaniLeigh is still being talked about on social media after the controversy surrounding her Instagram post using her song "Yellow Bone." Now, rapper Mulatto has given her two cents on the matter.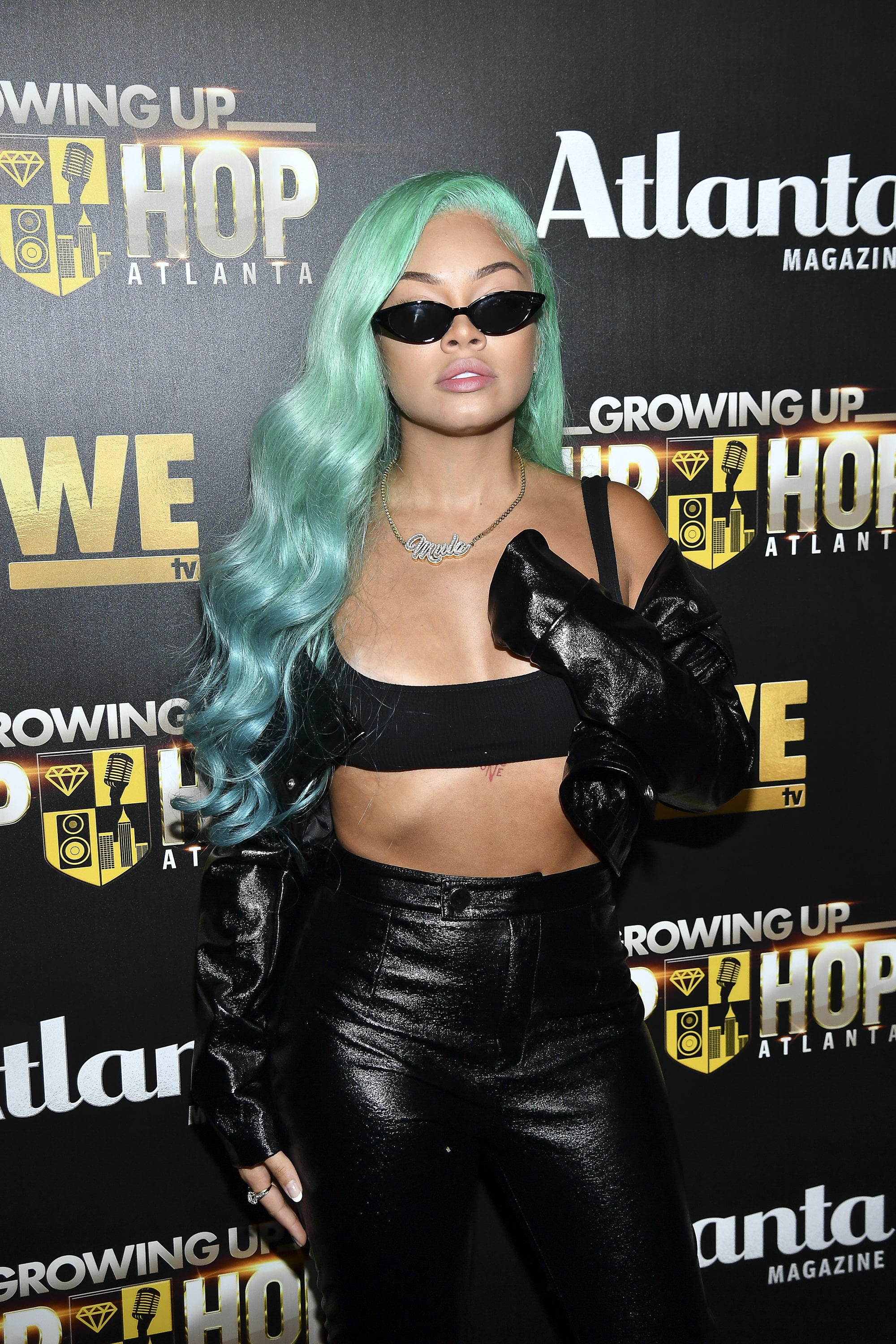 DaniLeigh's 'Yellow Bone' controversy garnered a lot of backlash and she released an apology
DaBaby and DaniLeigh recently went public with their relationship after months of rumors. She recently posted an unreleased track "Yellow Bone," in the background of a recent Instagram video. She ended up deleting the post, which referenced its lyrics, 'YELLOW BONE THATS WHAT HE WANT."
Many fans deemed thhe song as racist and colorist, with a lot of folks noting that DaniLeigh, who is Dominican-American, hasn't definitely said that she is Afro-Latinx.
Initially she clapped back in her Instagram comments, stating, "Why I can't make a song for my light skin baddies??" Why y'all think I'm hating on other colors when there are millions of songs speaking on all types… Why y'all so sensitive & take it personal… Gahhhh d**n."
She doubled down on Twitter, writing,  "Congratulations y'all gotta another thing to say about me when u hate…it's all good .. only God can 'cancel' me." The singer later apologized, adding, "I'm sorry if I offended u."
She later issued a more thorough apology in an Instagram video but it wasn't received well either.
"I feel super misunderstood," she said as reported by The Jasmine Brand. "The song 'Yellow Bone Is What He Want,' I think people twisted it into thinking that I'm trying to bash another woman, another skin tone. That was never my intention. I wasn't brought up like that. I ain't never looked at my skin as a privilege, I've never looked at me as I'm better than somebody because of my skin tone."
Here's what Mulatto said about the DaniLeigh controversy
In a recent interview Mulatto talked about her decision to change her stage name after she received backlash. The backlash has included allegations of colorism, which Mulatto has denied. Because of this criticism, she can relate to DaniLeigh and could see the backlash but doesn't believe that the singer meant any harm.
"I would say I see both sides because me being an artist, I see how our intentions can get flipped," she said, as reported by HipHopDX. "Because I genuinely believe her intentions was not to offend anyone or to like, up one skin color and put down another skin color. I feel like her intentions wasn't that."
Still, Mulatto said that DaniLeigh's apology needed to happen, especially given everything that is going on in the country right now.
"But however I know you just gotta be more careful in times like this because it is such a sensitive subject," she continued. "So like yeah, that might not have been your intentions but the apology and stuff is still needed because of just knowing the sensitivity of the subject matter right now with the Black Lives Matter movement and colorism and police brutality, and just the state of the world right now. I feel like everything's just at an all-time high so you just gotta be more careful, I would say."