The Muppets Appeared on This Disney Channel Original Series (and Even Sang With the Cast)
The Muppets were the stars of their own movies, but they also guest-starred on the Disney Channel original series, Good Luck Charlie.
There, they talked with Teddy Duncan and even had a musical performance with some cast members. Here's what we know about the episode "Duncan Dream House," now on Disney's subscription service.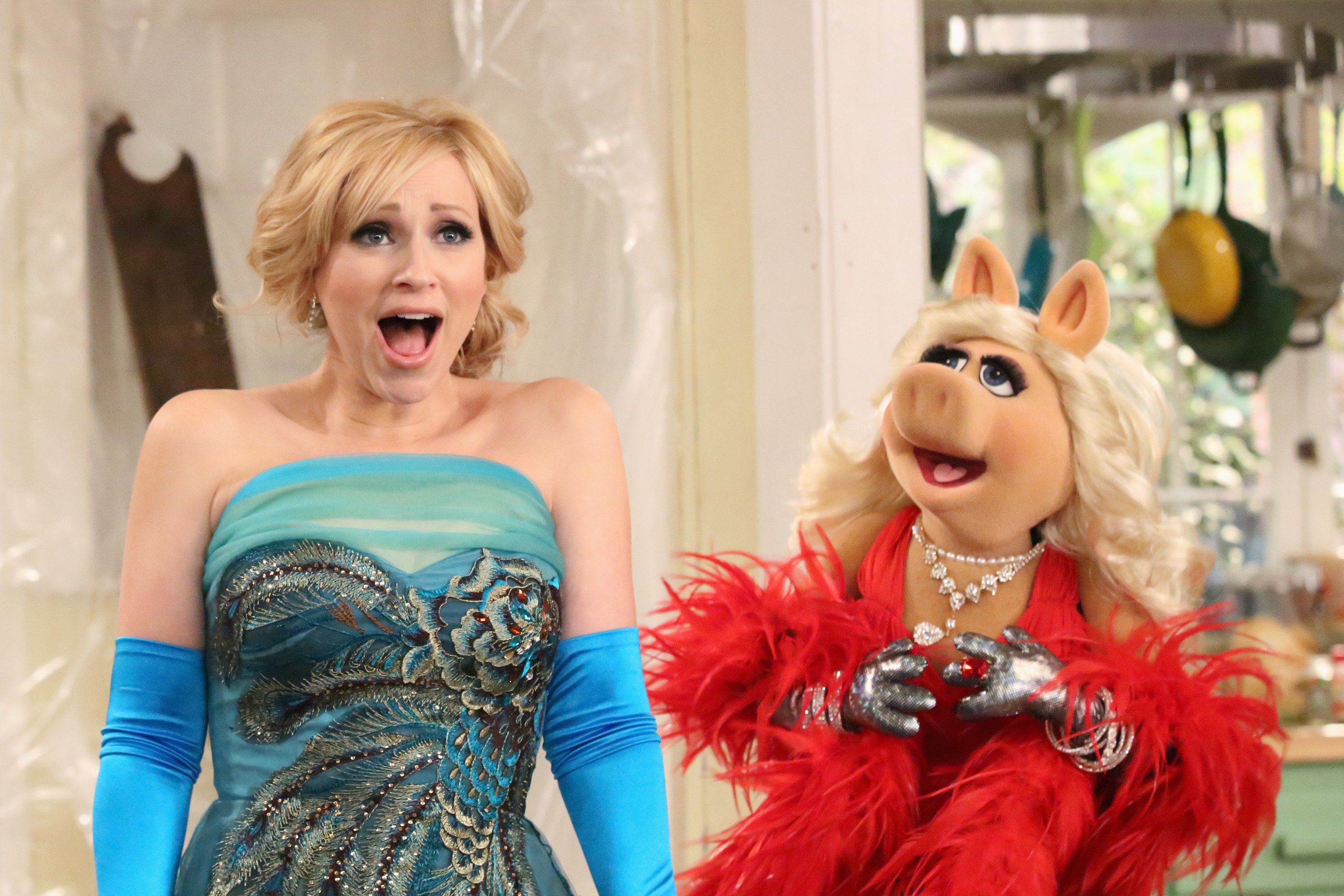 The Muppets appeared on the 'Duncan Dream House' episode of 'Good Luck Charlie'
Bob Duncan may be a pest control specialist, but even he couldn't save the Duncan home from termites he accidentally brought into the house. In the "All Fall Down" episode, the Good Luck Charlie characters leave their home that that is literally falling apart. 
In the "Duncan Dream House" episode, however, they start imagining life in a bigger, better house. For Teddy, that includes moving out of the basement. For the boys, that includes individual bedrooms. It isn't until Teddy gets a surprise visit from the Muppets that she realizes how special her old house was.
Muppets characters like Miss Piggy and Kermit appear to Teddy in a dream and sing the original, "Dream House" with the actor. Eventually, Teddy convinces her other family members to just fix the house they already have. That's exactly what they do.
The Muppets recorded an original song, 'Dream House,' for 'Good Luck Charlie'
They've got a floor at their feet and the stars up above. It's thanks to the guidance from Kermit, and his own inspirational song, that Teddy decides the Duncan family can't move from their now disheveled home. 
According to the Muppet's Fan Club, the episode's original song "Dream House" is written by Grammy and Emmy Award winner, Adam Schlesinger, and produced by Schlesinger and Steven M. Gold of Saturday Night Live and The Colbert Report.
The official video for the song on YouTube has over a hundred thousand views. However, several other songs featuring the Muppets earned millions of views on streaming platforms like Spotify. That includes hits from The Muppet Movie and its sequel, Muppets Most Wanted.
'Good Luck Charlie' had a few other celebrity guests
Aside from the Muppets, a few other actors appeared in the Duncan house as a guest on Good Luck Charlie. That includes the singer, Coco Jones, who portrayed Teddy's friend Bonnie. G. Hannelius of Sonny with a Chance and Dog with a Blog portrayed one of Gabe's friends, Jo Kiener.
For one episode, cast members Leigh-Allyn Baker and Bridgit Mendler appeared on the Disney Channel series, Shake It Up. For another episode, they acted alongside the cast of the show titled Jessie. 
Episodes of Good Luck Charlie are available on Disney's streaming platform. To learn more about Disney+, visit their website.