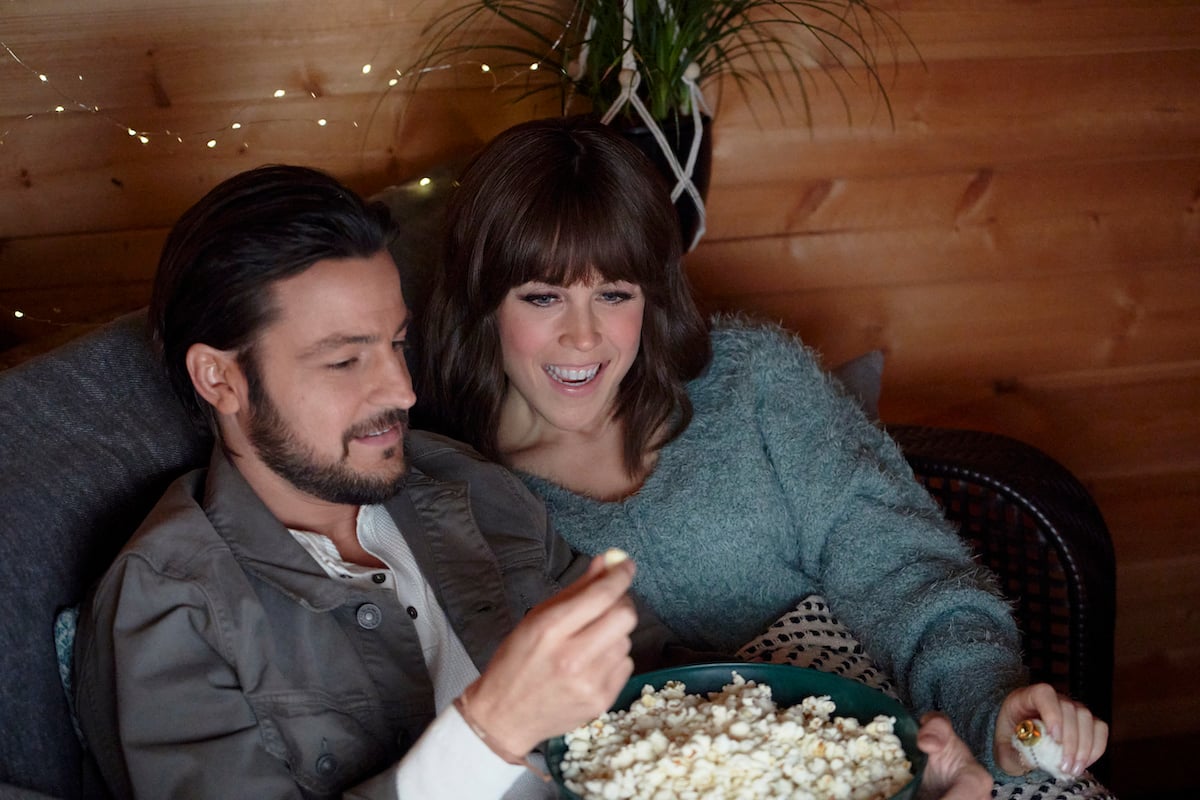 Must-See Hallmark Movies Featuring Your Favorite 'When Calls the Heart' Cast Members
Love 'When Calls the Heart'? Check out these Hallmark movies featuring Erin Krakow, Chris McNally, and the show's other stars.
It turns out that there's life outside of Hope Valley. Hallmark Channel's longest-running original series, When Calls the Heart, has been going strong for close to a decade, and in that time, many of its stars have become familiar faces on the feel-good network. If you want to see what Elizabeth, Nathan, Lucas, Bill, and others look like when they're not in period dress, check out these movies starring When Calls the Heart cast members. (Most are streaming on Hallmark Movies Now.)  
'It Was Always You'
Erin Krakow teamed up with Hallmark hunk Tyler Hynes for It Was Always You. She plays an engaged woman whose wedding plans are thrown into disarray when her fiancé's brother (Hynes) returns home and causes her to question her future and what she wants from life. Bonus: When Calls the Heart's Ben Rosenbaum also pops up in this Hallmark movie in a small role. 
'The Sweetest Heart' 
In When Calls the Heart, Chris McNally is suave saloon owner Lucas Bouchard. In The Sweetest Heart, he plays another successful businessman. Damon is an investment banker who steps in to help Maddie (Julie Gonzalo, McNally's real-life partner) save her struggling cupcake business. Fellow When Calls the Heart actor Andrea Brooks also appears in this movie as Damon's assistant. (McNally and Gonzalo also co-star in the new Hallmark movie 3 Beds, 2 Baths, 1 Ghost, which premieres Oct. 7.)
'Feeling Butterflies'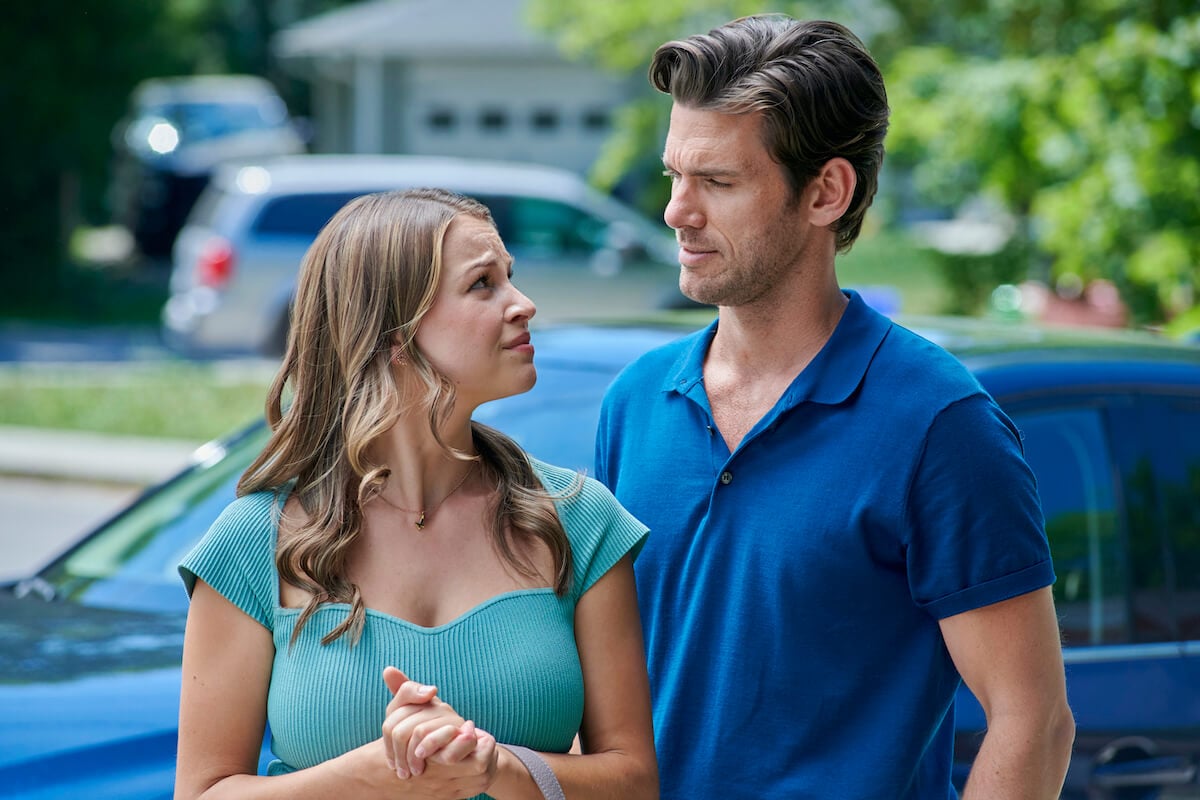 Kevin McGarry and Kayla Wallace – another real-life Hallmark couple – don't get much screen time together in When Calls the Heart. That's not the case in Feeling Butterflies. Wallace plays Emily, who connects with single dad Garrett (McGarry) when he hires her butterfly business to deliver Monarchs to his daughter's birthday party. (Wallace and McGarry also co-starred in Hallmark's My Grown-Up Christmas List).
'You Had Me at Aloha'
On When Calls the Heart, Kavan Smith and Pascale Hutton play sweetly devoted Lee and Rosemary Coulter. They have a different kind of partnership in You Had Me at Aloha, where they play clashing co-hosts of a popular travel show who eventually discover that they're the perfect match both on- and off-screen.    
'The Wedding March' 
When Calls the Heart's Jack Wagner teamed up with his former Melrose pLace co-star Josie Bissett for Hallmark's The Wedding March. They play former college sweethearts who reunite when she unknowingly books his picturesque inn for her upcoming wedding. Mick and Olivia's love story plays out over six Hallmark movies, finally concluding in their own big day.  
'A Lifelong Love'
Andrea Brooks trades a scalpel for a pencil in Hallmark's A Lifelong Love. She plays an aspiring poet named Annika who teams up with her college sweetheart Ryan (Patch May) to write a book she hopes will reunite her grandfather with his lost-lost love. 
'Christmas In Love' 
Many Hearties were bereft when Mountie Jack Thornton actor Daniel Lissing left the show in season 5. But even though his character is long gone, fans can still enjoy Lissing's other work for Hallmark, including the 2018 movie Christmas In Love. He plays an out-of-town CEO who plans to modernize the quaint bakery where Ellie (Brooke D'Orsay) works. As she teaches Nick that it's people, not machines, that matter, she finds herself falling for him. 
For more on the entertainment world and exclusive interviews, subscribe to Showbiz Cheat Sheet's YouTube channel.