mxmtoon Talks Menstrual Stigma, Her PMDD, and How She Checks up on Herself While Songwriting
Indie pop singer mxmtoon, aka Maia, is known for her mega-viral hit "Prom Dress," which went viral last year. She's been big with her online fans for a while, who are a majority LGBTQ and young, according to a New York Times feature on her from 2019. But her music is accessible and relatable to many, and she's only getting started with a lot of different projects in her wheelhouse. 
She recently partnered with U by Kotex for their "Kotex She Can" initiative to destigmatize periods. Showbiz CheatSheet caught up with mxmtoon via Zoom about that and her songwriting.
mxmtoon has a condition called PMDD
RELATED: 5 Artists Taylor Swift Should Collab With on an Upcoming Album
mxmtoon, whose real name is Maia, is partnered with U by Kotex for this campaign just in time for Menstrual Hygiene Day on May 28. It's all in an attempt to push stigmas out of the way for people who have periods and get rid of the self-consciousness that can get in their way because of periods. Because unfortunately, that can happen a lot. 
Maia can relate. She grew up in the Bay Area of California, which she notes is pretty progressive; she was able to have conversations and ask questions about menstruation. However, she still found herself feeling "pretty ashamed" of having a period while growing up. 
On top of periods, though, Maia has PMDD which is premenstrual dysphoric disorder. It's severe and can be disabling, according to Mayo Clinic. 
"It basically just makes my mood swings and my emotions feel extremely heightened when I'm going to PMS," she says. "And that was something that I didn't know that I had for a very long time. And I felt really crazy with my thought process because I was like, why does it feel so bad?"
mxmtoon is working with U by Kotex to destigmatize periods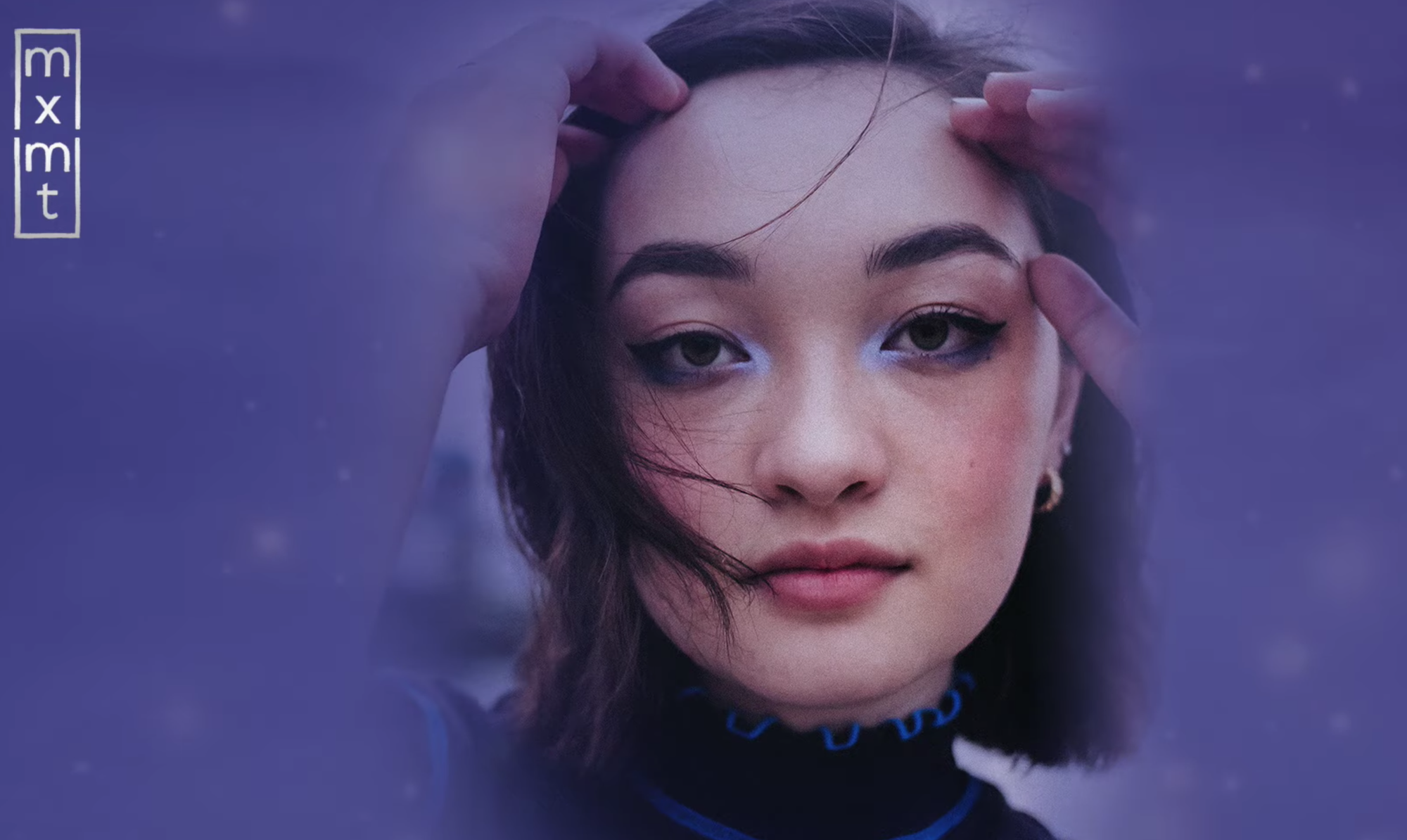 Part of feeling ashamed and feeling "crazy" contributed to Maia's own experience with her period. As Kotex's site reported, 500 million people who menstruate don't have "access to hygienic period products." And in that, there's a major "lack of education" along with a lack of supplies for people with periods. 
mxmtoon also wrote a song to go along with Kotex's initiative, called "Rules," which she posted on TikTok all about making your own rules. It's fun and upbeat and works to break down those barriers that stigma puts up.
Periods aren't something I should feel shameful of but why do I feel so embarrassed about the fact that, like, I'm experiencing these emotions on such an extreme level? And when I got my diagnosis for [PMDD], it kind of felt like I had like the chain's broken off of me and I was just like, oh, I have a thing that I can understand and do research about. And also know that this is a very common thing that a lot of people with periods experience is PMDD.
Maia also said that as she got older, it became much more apparent that the overall conversations surrounding menstruation were hard, but necessary. 
"The shame that I grew up experiencing is something that no person should feel," she said. "And so for a campaign like U by Kotex is running right now to just empower people who experience. To not feel so much shame around the process is really cool because I wish that I have that growing up."
It's important for Maia to find a way to process her emotions outside of songwriting, since it's a lot to go through
When she's not creating great TikTok content for her 2.5 million followers or hosting her daily podcast, 365 days with mxmtoon, she's a musician. In fact, for most people, they know mxmtoon because of her music. In that New York Times piece, her music is described as "bedroom pop" but it can also fit into that indie-pop category with her lilting voice and use of ukulele, which she became known for on YouTube before her viral hits. 
Her first studio album, The Masquerade, came out in 2019, and then she released two EPs in 2020, Dawn and Dusk. Recently, a fan on her TikTok asked where another album was and she candidly shared that it takes a lot out of her to produce these songs, EPs, and more. So what does she do to check in on herself?
"It feels counterintuitive to talk about your feelings when digging through your feelings with something that's also hurting you. But I think that's like that's the point of something like therapy," Maia says, "Like, I go to therapy and I talk about my feelings after I go through my feelings for work and to make music out of it and surrounding myself with people, too…"
It's all still a learning experience, though, and as she said in the TikTok, it's hard to balance trying to produce something for her audience and the industry and also digging through trauma.
"I'm still kind of figuring it out and I wish I had a set answer," she says. "But that's why I guess we're humans and we take a long time to sort through a lot of the stuff we go through."
RELATED: Olivia Rodrigo Has the Perfect 'Sour' Song for 1 'Twilight' Character and the Official 'Twilight' Account Responded