'My Gift': Carrie Underwood Recalls Powerful Experience of Singing With Her Son Isaiah – 'It Was Overwhelming In a Good Way'
When superstar Carrie Underwood began working on her Christmas album this year, the American Idol champ had no idea how the project would exceed her expectations.
The singer's HBO Max Christmas special promoting her new album just premiered this week. Audience-free because of COVID-19, Underwood performs "Away In a Manger," "Silent Night," "Joyful, Joyful We Adore Thee" and "Mary, Did You Know?"
As well, John Legend makes an appearance with the chanteuse. But it's her collaboration with her son that left the Grammy Award winner in tears.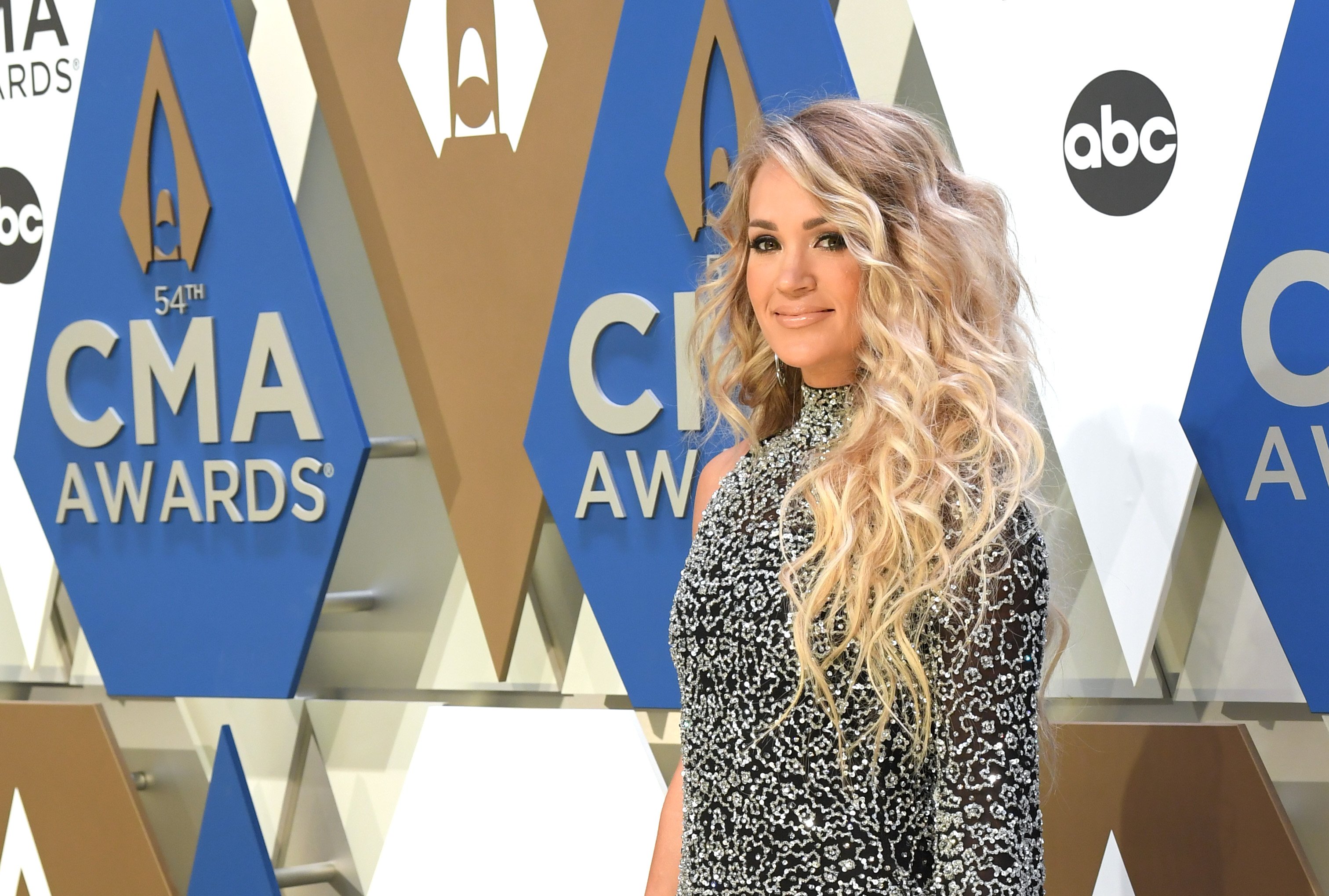 Carrie Underwood released 'My Gift' earlier than most other Christmas albums
My Gift released in September this year, and the country superstar did so on purpose.
With 2020 being what it is, the "Jesus, Take the Wheel" singer wanted her Christmas musical launch to bring extra, early cheer to her fans.
Underwood stated to the Associated Press in Sept. 2020, "We definitely wanted to just be positive in all of what we're doing. You look at "Let There Be Peace" … I felt like we were kind of easing people into Christmas with that one because it's not 'Christmas, Christmas, Christmas.' It's just a hope for the world."
Her son Isaiah joined her on 1 track
RELATED: 'American Idol': Carrie Underwood Said Fans' Vicious Comments Blindsided Her: 'We Were Not Prepared For It'
Underwood is mother to Jacob, 1, and Isaiah, 5, the latter of whom joined her for one song on his mom's holiday offering.
Isaiah got to sing along with his talented parent on "Little Drummer Boy." At first, Underwood wasn't sure it would be such a good idea to have the young boy perform on the track. If it didn't go well, she was concerned he would be disappointed or crestfallen. As it turned out, she had nothing to worry about.
"(And) he went in and he did such a great job," she told the AP in September. "He was throwing his hands up in the air and was so excited and had all these cute 5-year-old emotions just pouring out of him. It was just such a proud moment for me as a mom."
Working with her son flooded Underwood with emotion
The "Drinking Alone" singer wasn't prepared for how much having her son join her on a song of her holiday album would affect her. She loved being there to coach him along.
She explained to People this week, "It was so great. When we recorded, I was able to be in the booth with him and encourage him and try to remind him what words were coming up next, things like that."
It was a powerful experience for her, and she was surprised at how well he nailed his parts of the song.
"I got to listen to his vocals [get] put together and then listening to myself with him," she says. "I was laughing, and I was crying, and it was just very overwhelming in a good way. It's just very emotional."