'My Gift': The Real Reason Carrie Underwood Released Her Christmas Album As Early as She Did
When country music superstar Carrie Underwood announced in the summer of 2020 that she planned on releasing her first-ever Christmas album, her fans went wild with excitement.
Considering that most Christmas albums release in late October, the Sept. 25 drop of Underwood's My Gift was super early.
Here's why the American Idol champ decided to gift her fans when she did.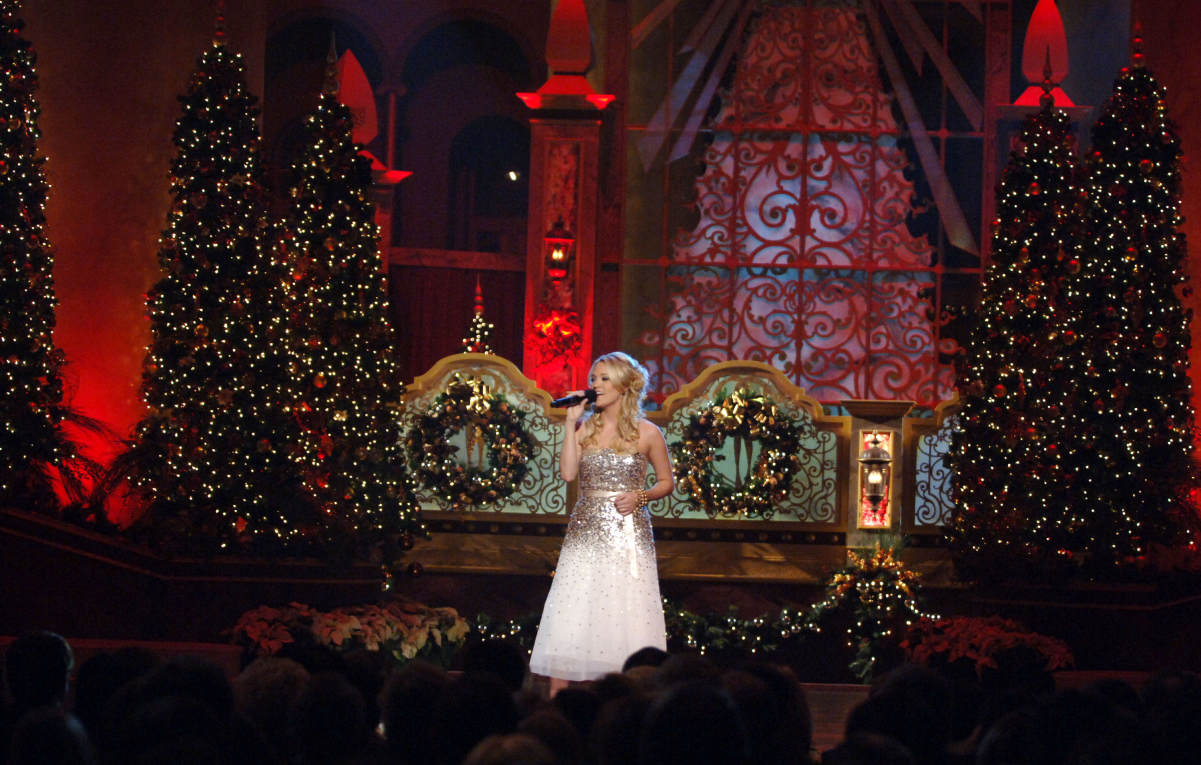 Underwood's 1st holiday music album
Underwood announced in July 2020 of her plans to release her very first holiday music album, titled My Gift. While she's performed holiday tunes in the past, My Gift marks her first complete album in the genre.
In the album's trailer in July 2020 the mother of two revealed how she decided this was the year to release a holiday song collection.
"This year," she said, "it was just kind of on my heart to do this Christmas album. I just felt like this was such a fitting time, kind of feel like it's a more perfect time than ever to record an album like this."
The "Drinking Alone" singer made it clear that, although the world is going through one of its roughest times, she sees it as an opportunity to find moments of light.
"I've always wanted to make a Christmas album and it's been a long time coming," she said in a press statement. ". . . For me, it's more important than ever to focus on the true meaning of Christmas in a project like this. 

"Even though it has been a tough year for all of us, sometimes I feel like the greatest realizations can be inspired by the most difficult times, and make us more grateful for the things we do have and for what truly matters."
Why Carrie Underwood released holiday music so early in the year
Mistletoe and sleigh bells…in September? With her release of her holiday album, My Gift, in Sept. 2020, Underwood was making a statement right off the bat.
Considering the topsy-turvy year we are in, the "Before He Cheats" singer decided her debut holiday offering deserved its own special entrance.
Addressing the early release, Underwood told the Associated Press in Sept. 2020, "We definitely wanted to just be positive in all of what we're doing. You look at "Let There Be Peace" … I felt like we were kind of easing people into Christmas with that one because it's not 'Christmas, Christmas, Christmas.' It's just a hope for the world."
It's just been that kind of year
Featuring holiday standards including "Silent Night" and "O Holy Night," Underwood also boasts collaborations with John Legend on "Hallelujah," as well as her own son, Isaiah, 5, who belts out vocals on "Little Drummer Boy."
Above all, as Underwood stated, it's been a wearying year and a little holiday cheer earlier than usual isn't such a bad thing.
"We all need it. We need something to look forward to," she said. "I've always said, too, Christmas kind of marks the end of the year. Let's welcome in the next year. I feel like people are looking forward to that finish line."