'My Hero Academia': All Might Voice Actor Once Revealed His Hilarious Real-Life Quirk
My Hero Academia is dominating the anime scene with season 5, with both the Japanese and English-dubbed versions of the TV show drawing millions of fans each week. Over the years, several characters have become fan favorites in manga and anime, including Deku, Todoroki, and of course, All Might. Between their personalities, story arcs, and cool Quirks, they have some fans wishing and joking about which powers they'd want for themselves.
While All Might has lost his One For All Quirk, his English-speaking voice actor Christopher Sabat jokingly revealed his own special ability, and it's quite funny.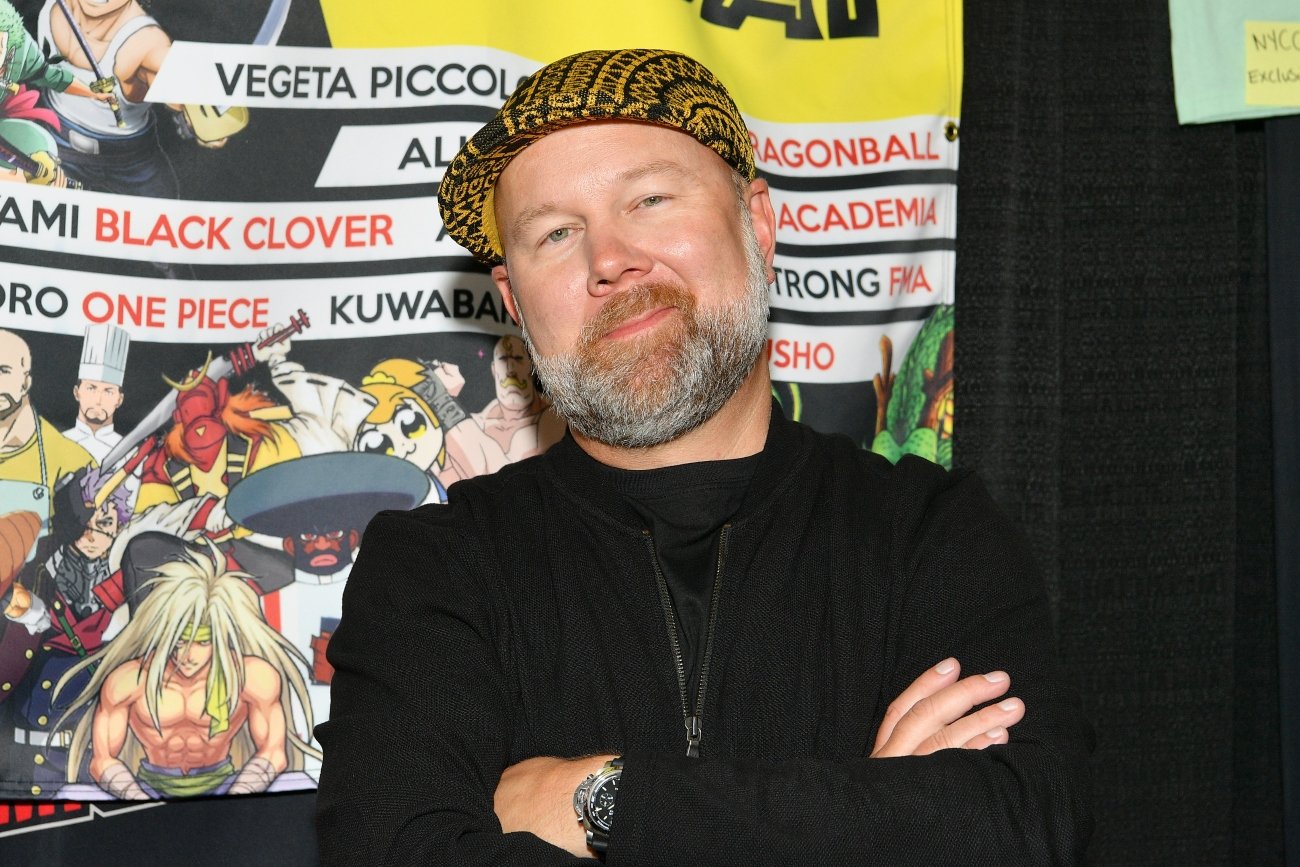 Chris Sabat plays All Might/Toshinori Yagi in 'My Hero Academia'
Legendary voice actor Christopher Sabat is behind some of the most iconic characters in anime. He's voiced Vegeta, Piccolo, and more in the Dragon Ball series and Yami in Black Clover. Fans know him well through his voice acting roles and his position at Funimation.
Currently, he brings All Might to life in the dubbed version of My Hero Academia. The superhero began the show as the most powerful crusader in the world who was working through a permanent injury and power depletion issues when viewers first met him. He passed his Quirk DNA on to Deku, making him a successor and favorite pupil at U.A. High School.
In his always-grinning hero form, All Might had a badass cache of Quirk attack moves and an unmistakable voice. The victorious fight with All For One knocked out All Might's powers, but for Sabat, he himself possesses a Quirk that's in its own league.
Sabat says he can communicate with 1 animal
Some people like to claim bragging rights for their ability to speak with dogs, cats, horses, or even bears. Sabat asserts that he has the power to call koalas with an uncanny high-pitched whistle. It's nothing like All Might's strength or superspeed, but it may be worth something in a pinch. During a 2020 appearance on a Shonen Jump panel for Funimation-Con, joked that the whistle is his Quirk.
"Yes, I use it all the time. You probably just don't hear it. Whenever I need to summon a koala, I can always whistle —although it's whistling more in an Australian accent. To you, it just sounds like a normal whistle," Sabat explained. "But to a koala, it's extremely loud. And my breath, believe it or not, to koalas smells very much like eucalyptus.
Sabat shared that he's never played anyone like All Might
When the panel conversation segued to Sabat's role on My Hero Academia, the actor praised All Might as a character and is aware of the fandom.
"I haven't ever been able to play anyone quite like All Might," Sabat said, noting how the hero has two distinct identities. "There's this dichotomy between his super buffed-up form and then his tired form — which is great for a lot of things. His super, mighty version of himself is extremely boisterous, and funny, and loud. And I get to play really cool there, and when he's tired, I just get to relax. It's such a rich thing for an actor to be able to do."
Sabat would also love to play a villain in the future, and he loves Shigaraki's creepy vibe. Fans can watch My Hero Academia Season 5 on Saturdays on Crunchyroll, Funimation and Hulu.