'My Unorthodox Life': Will There Be a Season 2 of the Netflix Series?
Barely a month since it premiered, My Unorthodox Life has already made it to the top ten of Netflix shows being streamed currently. This is not surprising, given its Keeping Up With the Kardashians meets Sex and the City vibe. The show follows the lifestyle and professional journey of Julia Haart, the 50-year-old chief executive officer of Elite World Group, the largest modeling agency in the world, which features top models like Naomi Campbell. Viewers closely follow Julia's day-to-day life, as she helps her oldest three children navigate the ups and downs of their 20s, together with her second husband Silvio Scaglia, the current chairman of the World Elite Group.
Who is Julia Haart?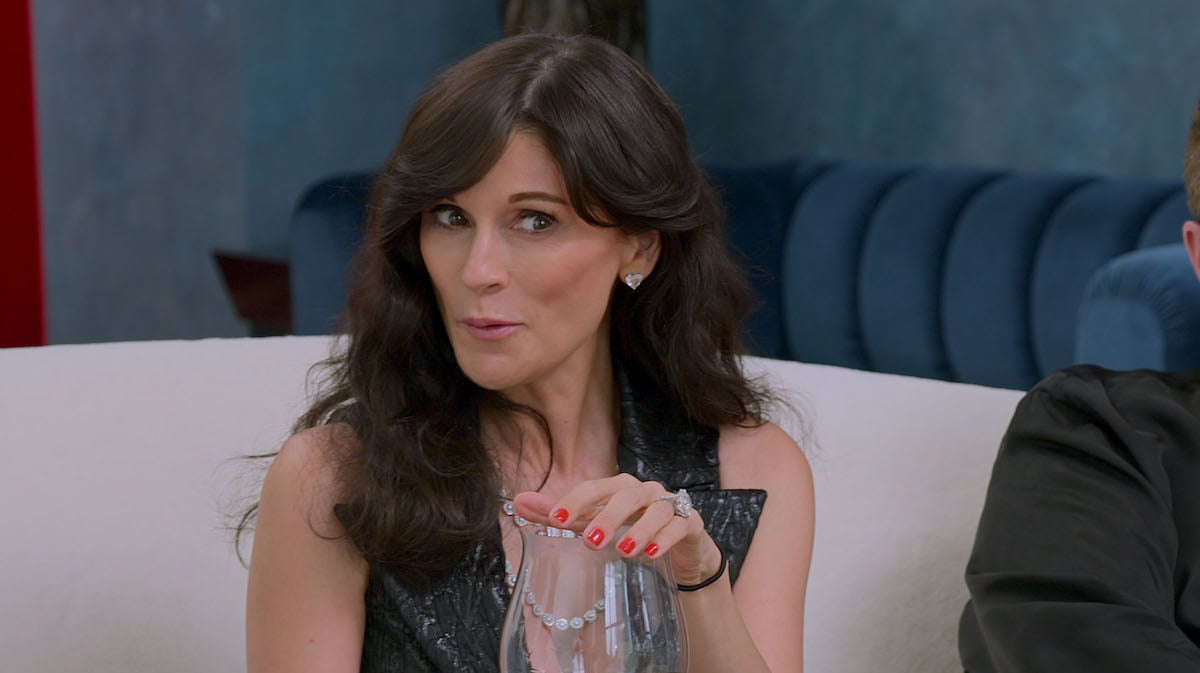 My Unorthodox Life premiered on July 14, 2021. One factor that makes this reality show so addictive and so jaw-dropping is the extraordinary back story of Julia and her family. At the age of 42, Haart ran away from an ultra-Orthodox Jewish community in Monsey Neighborhood in New York. She had been saving money over time, secretly working as an insurance saleswoman. Three of her eldest children, Batsheva, Miriam, and Shlomo, all in their 20s, joined her in secular life. However, her youngest son Aron, age 15, preferred to maintain his community ties.
Season 1 of My Unorthodox Life gives viewers a close-up look at Julia Haart as she navigates her way up the corporate ladder as a fashion designer and balances her career with family life. The first season has a total of nine  episodes, each lasting 35–44 minutes. Throughout the nine episodes, Julia is seen breaking the bounds of her strong Jewish traditions. She tries out all types of fashion. She is also very bold on matters of sexuality, which is a far cry from the strict Orthodox life she used to live. The first season shows a progression of family life "before" and "after," finally achieving freedom.
Will there be a season 2 of 'My Unorthodox Life'?
My Unorthodox Life has not been renewed for a season 2 at the time of this publication. Netflix is yet to give the go-ahead for a second outing, which will be determined after the release of the ratings. It usually takes several months before the streaming platform decides on the renewal status of its original series. Nevertheless, as Bustle highlighted, with the solid ratings and the increased views the show has been getting, chances are high that the docuseries will be scheduled for a second season.
If Netflix gives the green light for the show to go on air for its second season, fans should expect familiar faces to grace their screens. Julia Haart, her husband, and her four children should all be part of the cast. Robert Brotherton, the COO of Elite Model World, should be back as well. Ideally, if fans want another season of the series, the best thing to do would be to binge it all over again and tell their friends and family to follow suit!
Reality TV fans can't get enough of 'My Unorthodox Life'
Is My Unorthodox Life even worth watching? Of course, it is. The one aspect that differentiates it from other docuseries is that it is not another reality show that follows uninteresting people audiences would easily forget.  As Time magazine puts it, the show is fun to watch. It explores the lives of interesting people who showcase their life experiences after breaking away from the ties of their strong Orthodox religion.
As FM104 highlighted, the new show was released on Netflix at the end of July and is already creating a buzz and receiving rave reviews from fans. Most viewers have been hooked, taking to social media to express how they binged-watched the entire series in one sitting.