The Mystery Behind Julia Fox's Viral 'Uncut Gems' Clip Revealed—'I Was Stoned'
Julia Fox and Kanye West's high-profile relationship was everything a gossip hound could want. On the one hand, the Uncut Gems breakout star was known for her eccentric fashion and performances online. Furthermore,  her candid interviews make her a must-watch on any medium. Even Fox occasionally misspeaks, however, and it didn't take much for the internet to latch on to her hilarious pronunciation of Uncut Gems on Call Her Daddy. 
Julia Fox and Kanye West's brief romance
Fox and West were publicly together for less than two months. However brief that time was, the attention they received surpassed that given to many long-term couples. According to Glamour, the pair met at a New Year's Eve concert that West performed. They immediately hit it off and spent the night dancing and getting to know one another.
One week later, they went on a date in New York City, took in a Broadway show, and capped it all off with an Italian dinner. This kicked off a media frenzy, with every photo, event, and story about the couple taking over Twitter and the rest of social media. Fox had her biggest platform since Uncut Gems. On the other hand, West was already in hot water given his statements about ex-wife Kim Kardashian.
The fashion-conscious pair turned heads with their heavily-curated outfits at events from across the globe. From black gloves to strange leather get-ups, the team was briefly the most famous couple in the world. However, Fox and West reportedly broke up in February – though Fox played coy on how official this alleged split was.
Fox and West's relationship spoke to their star power. However, Fox's recent podcast appearance confirmed her role as West's muse and sparked a meme.
Julia Fox muses on her love life and 'Uncaht Jams'
Shortly before the alleged breakup, Fox went on the Call Her Daddy podcast to discuss her life as a social media star, actress, and tabloid favorite. When asked about the perception that she is West's muse, Fox noted that it was not the first time.
"I mean, I was Josh Safdie's muse when he wrote 'Uncut Gems," She told the podcast, reports Page Six. "Do you know what I mean? Like, things like that. Like I think people make it seem a little more dramatic than it is," she continued. "Like, you know what I mean? It's not like Van Gogh… [Ye] just wants to dress me right now. I think that's kind of what it is."
However, the first sentence got the most attention by adding a layer to the role that took her from niche stardom to superstardom, but for her strange pronunciation, Uncaht Jams. This set off a meme, with several TikTokkers mimicking Fox's peculiar pronunciation. She took it well, later defending her pronunciation with another activity. 
"Omggggg I was stoned leave me alone!!!! Hahahahaha, (sic)" she wrote on Instagram, reports Insider.
What's next for Julia Fox?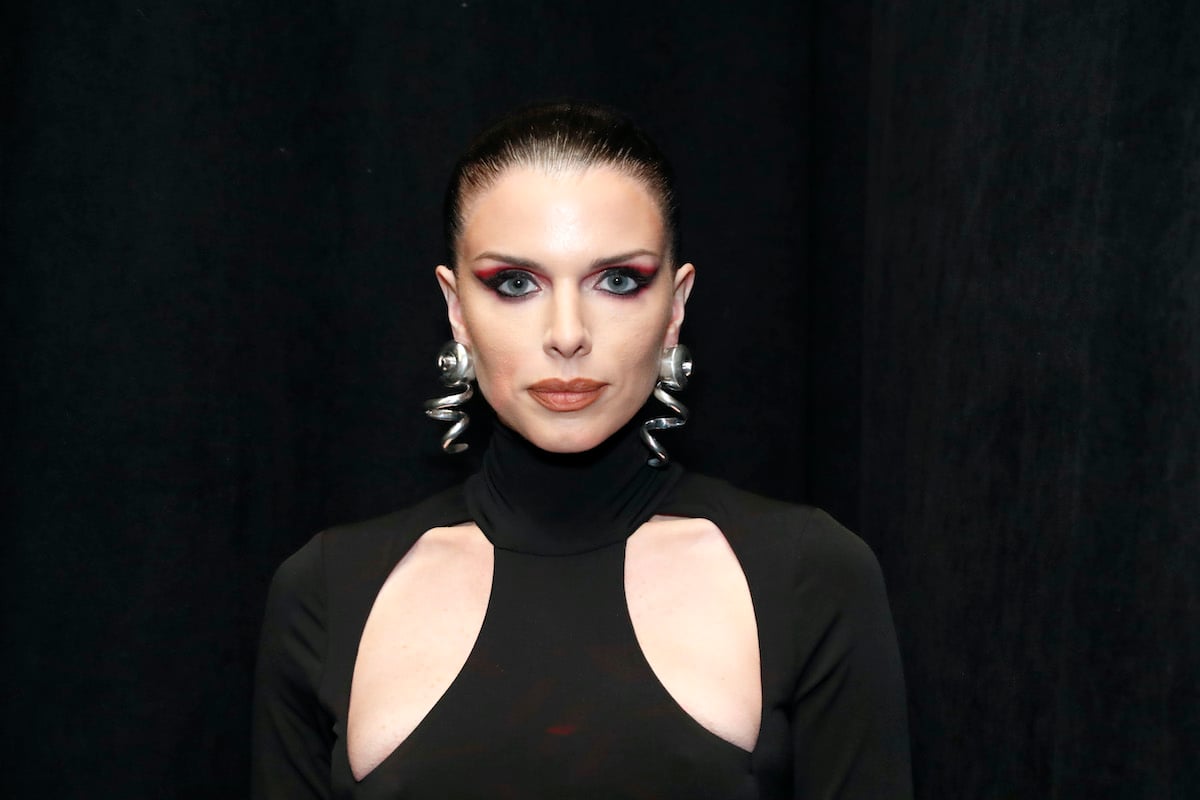 Fox remains busy and sporadic—modeling one day and considering a memoir and television work the next. Part of her funny moment's appeal is the magnetic way she attracts attention from everyone around and remains true to herself—be it through self-deprecation or her charm and charisma. Fox is the ideal candid superstar of the internet age and has made her life the main attraction and other work a part of that umbrella. 
A look at IMDb shows that Fox didn't rush into a full-time acting job after Uncut Gems' success. She last appeared in Steven Soderbergh's No Sudden Move alongside a superstar cast. With no confirmed projects ahead, however, Fox is in the perfect spot for someone of her stature. Rather than becoming a part of a fictional narrative written by someone else, every new move garners a different type of attention.
From West to Uncaht Jams and everything to come, Fox remains her truest self, and for that, she mesmerizes the world around her. 
RELATED: Julia Fox Gave Birth Right After Having a Pregnancy Photoshoot; Who Is Her Baby's Father?