'Nailed It!': Nicole Byer Finds 1 Aspect of Her Job Hard
On Nailed It! Nicole Byer is the bubbly TV host that finds the funny and the positive among some of the worst baking monstrosities. On stage, the stand-up is known for her filthy comedy routine, riddled with profanity and depictions of sex.
Byer gained most of her current audience as a host on the Netflix baking competition show and on Wipe Out. However, because of her TV gigs, most people know her for her kid-friendly persona. The reality is much different.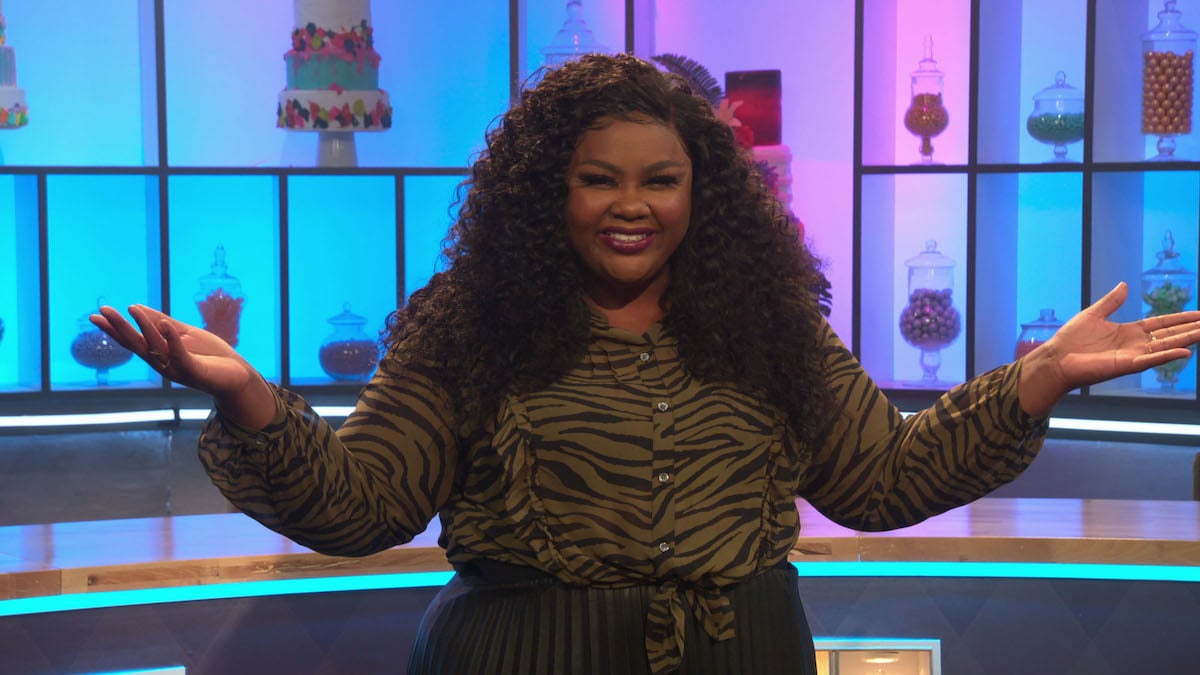 'Nailed It!' has become a hit with children
Nailed It! premiered on Netflix in March 2018, with Byer and master chocolatier Jacques Torres serving as the guest judges. The brightly colored show attracted younger viewers for its baking mishaps. 
Executive producer Jane Lipsitz told the Los Angeles Times that the secret to the show's success was that, "It's simple and it's feel-good and it's funny. And I think it feels like this is a time that people really just need that. It's really a show for people who love comedy. [And] it's a show for people who love baking."
Nicole Byer's comedy is not kid-friendly
In her stand-up and on her podcast Why Won't You Date Me? Byer is very vocal about not liking kids. 
When a fan tweeted out to the host saying their six-year-old was "obsessed" with Nailed It!, Byer responded with "I don't like kids but every stream counts. So thank you. 
Since the show started airing, Byer has had to adjust her act slightly so parents don't get too upset. 
"Now that more people know about the show, I do try to not go as hard, or as blue, because I would hate for some grandma to be like, 'My child loves this dirty, nasty, filthy woman?'" Byer said to The Daily Beast. "So it is a hard balance to be like, 'How do I actually get to be me?' as opposed to, 'How do I be me and give the show what they want?' Because my comedy is pretty raunchy."
'Nailed It!' producers edit Nicole Byer's banter
Often what Byer says on the show is edited down to make it appropriate. "I don't do child-friendly stuff on the show. I'm edited that way," the host told Insider. 
"So now, before episodes when I come out, I tell the contestant that I work a little "blue," a little dirty. I tell them that's how I figure out the comedy and if you are offended, let me know," she said. 
Despite her dislike of children, the Emmy nominee knows that kids enjoy the show. During an interview, an Insider reporter mentioned that their child was introduced to drag because two drag queens were contestants on the show. 
"I know that a lot of kids watch the show, and I think it's good for kids to be exposed to different types of people early in their lives," Byer said. "So when they are in high school or something they don't say awful things about someone."
Byer has been a guest judge on RuPaul's Drag Race numerous times and hosted a Drag Race podcast.