'Nancy Drew' Season 3: Will Ace Catch Feelings For Nancy?
Nancy and Ace's relationship, which fans of the show have affectionately dubbed "Nace," will play a big part in Nancy Drew Season 3 on The CW. The two of them started as friends and partners in crime. But as the episodes went on, it was clear to the audience that Nancy and Ace could be great together romantically. Will season 3 finally see these two get together? Thankfully, it sounds like Ace might realize he has feelings for the girl detective very soon.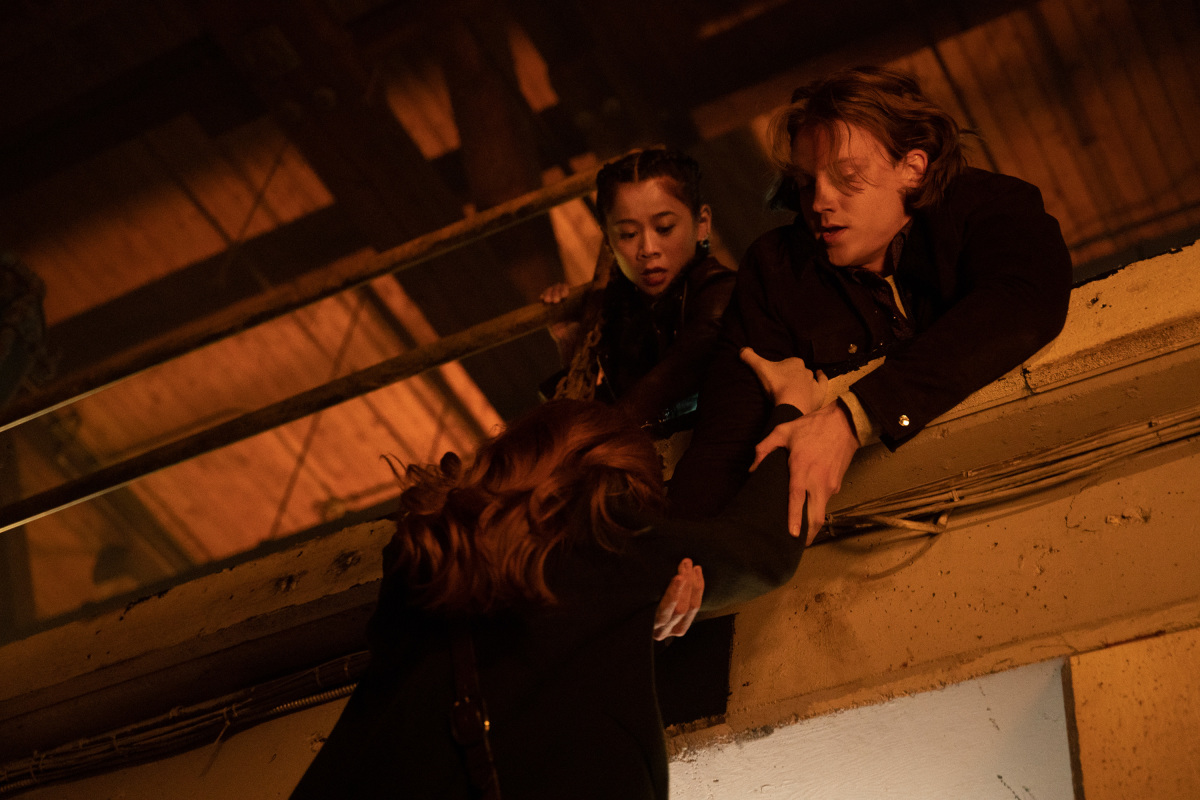 A history of 'Nace'
Nancy Drew Season 1 featured the Drew Crew (Nancy, Nick, George, Bess, and Ace) coming together to solve Tiffany Hudson's murder. Throughout those episodes, Nancy had a couple of love interests that didn't work out. She was together with Nick, but they broke up, and he became George's boyfriend. Then Nancy started seeing Owen Marvin until he got murdered. As for Ace, he had one fling with Tiffany's sister, Laura, but she moved to Paris.
Toward the end of the first season, it was clear that Nancy and Ace had grown close as friends. But it wasn't until season 2 that fans started to see the romantic connection between the two. Unfortunately, in season 2, Nancy began to see Gil Bobbsey casually, and Amanda Bobbsey became Ace's girlfriend. And Nancy and Ace's new relationships caused a lot of tension between the two friends.
In the season 2 finale, Nancy broke up with Gil. She also showed up at Ace's house in the episode to confess her feelings for him. But Ace had set off on a romantic road trip with Amanda. So, while Ace and Amanda are still together in Nancy Drew Season 3, Nancy is single.
Ace realizes he has feelings for Nancy in 'Nancy Drew' Season 3
TV Insider got an exclusive first look at Nancy Drew Season 3, and they even provided fans with a description of the upcoming episodes. The description previews what each character of the Drew Crew will face in the new season. And "Nace" fans will be delighted to know that Ace's storyline might revolve around his developing feelings for Nancy.
The preview reads, "Ace is trying to figure out his calling and realizes he may have feelings for Nancy, but that, of course, will get complicated." Isn't everything always complicated in shows on The CW?
Nancy Drew is currently two episodes into season 3, and the tension between Nancy and Ace is already starting. Nancy recently realized that she might have romantic feelings for her friend, but he's with someone else. It's obvious that there's some restraint on her part whenever the two of them are in the same room.
Plus, the show introduced a new character, Agent Park, who shares some chemistry with Nancy. A love triangle, or rectangle, is undoubtedly in the plans for Nancy Drew Season 3.
The Drew Crew are trying to catch a serial killer in 'Nancy Drew' Season 3
It just wouldn't be Nancy Drew if there weren't a mystery to be solved alongside all of the romantic tension between the characters. A serial killer, aka the Frozen Hearts Killer, is on the loose in Nancy Drew Season 3. And the Drew Crew is on the case. The killer is freezing their victim's hearts and then removing them. And whoever they are is trying desperately to get Nancy's attention.
It seems as if this mystery could be a season-long affair, one filled with many twists and turns. Plus, Nancy's ancestor, Temperance Hudson, who was thought to be dead, is back in Horseshoe Bay. Nancy, Nick, George, Bess, and Ace have their hands full this season, and we can't wait to see how the story unravels.
Nancy Drew Season 3 airs Fridays at 9 p.m. ET on The CW.