Nancy Jo? Alexis Haines Reenacted Her Infamous Phone Call on TikTok
Alexis Haines, more popularly known by her maiden name, Alexis Neiers, is a pop culture personality with a pretty out-there past. She was one of the original reality stars of television before reality television hit its heyday, and she was involved in a highly publicized crime ring that made headlines all over the world and rocked Hollywood to its core. These days, Haines has settled down a good deal and is in a happy marriage with two children – but she still has a healthy sense of humor about her past, which she recently put on display in a hilarious TikTok video.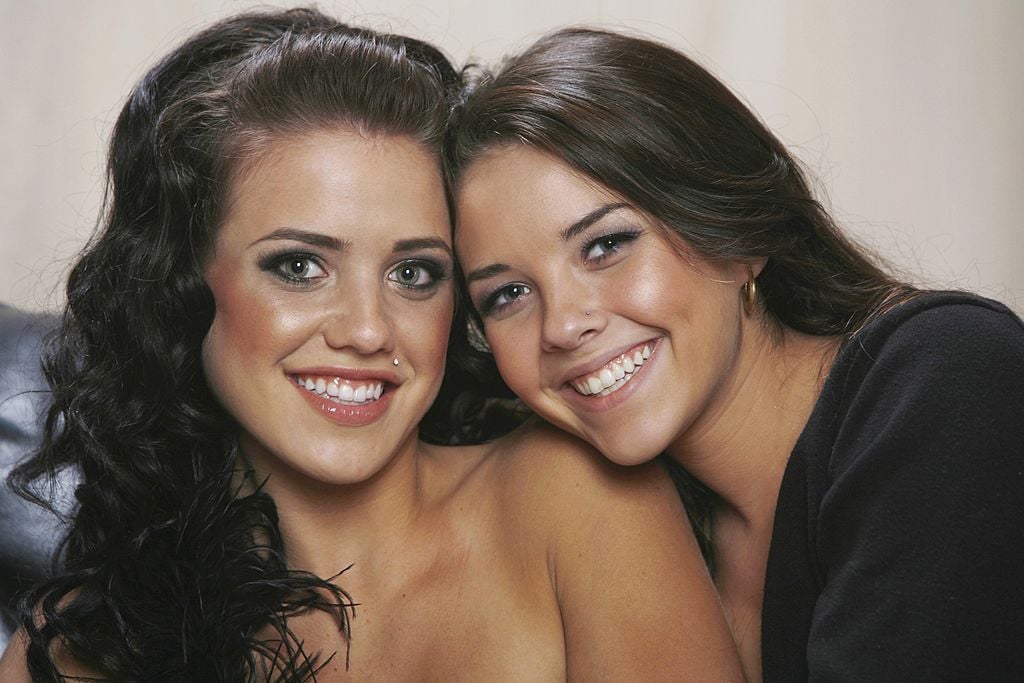 How did Alexis Haines become famous?
Alexis Haines was born Alexis Neiers in 1991. A California girl through and through, Haines got started in the entertainment business when she was cast, along with her sister Gabby and her mother, Andrea Arlington-Dunn, on the 2010 reality television show Pretty Wild. The show featured the two sisters, as well as their good friend Tess Taylor, as they worked their way up the social ladder in Hollywood, attempting to make names for themselves as models and socialites, in the vein of Paris Hilton and her entourage.
Pretty Wild was almost instantly popular with fans, and viewers tuned in regularly. However, the show was derailed right out of the gate when Alexis Haines was detained by law enforcement due to her involvement with what was being termed in the press as the "Bling Ring." Haines was arrested, and the show was able to follow along with a portion of her trial before the show was canceled. One of the more iconic moments on the show involved Alexis Haines making an impassioned phone call to Nancy Jo Sales, berating her for leaking some details about the "Bling Ring" to the press. The moment has since been immortalized in memes all over the internet.
What was Alexis Haines' involvement in the 'Bling Ring'?
The "Bling Ring" was an infamous series of robberies that targeted celebrities such as Orlando Bloom, Paris Hilton, Rachel Bilson, and Lindsay Lohan. All in all, the group of miscreants stole around $3 billion worth of jewelry, clothing, and accessories before they were apprehended in late 2009. Out of all the members of the group, Alexis Haines definitely received the greatest amount of press, probably due to her reality show fame.
After being arrested for her involvement, she went on to serve thirty days in prison and was forced to pay $600,000 to the movie star Orlando Bloom as payment for damaging his property during the robbery. Sadly, Haines didn't see the last of her legal problems after spending some time in prison. Later on, in 2010, she was arrested for possession of black tar heroin.
Alexis Haines recently recreated her iconic phone call
Alexis Haines ended up finding her happiness after all. She married Evan Haines, a businessman, in 2012. They have two children together, an older daughter named Harper, born in 2013, and a toddler daughter named Dakota. She is also proudly sober and regularly speaks out about the dangers of alcohol abuse. Although Alexis Haines more or less steers clear of the spotlight these days and presumably has had enough of the world of Hollywood, she still hasn't forgotten her past.
Recently, she made a TikTok video where she recreated the phone call captured in Pretty Wild when she yelled at Nancy Jo for publishing the story about her and the "Bling Ring" in Vanity Fair. Not only did Haines perfectly copy her original outfit and tone of voice in the video, but she also recruited her mother to get involved, just as she did in the reality show. Not only did the video give life to fans of Pretty Wild, but it also showed that Haines is well aware of how buzzworthy the original moment was.