Naomi Campbell Sobered Up With the Help of AA—'I Thought I Wouldn't Survive'
In 2010, Naomi Campbell opened up about her battle with alcohol, revealing how Alcoholics Anonymous helped her "survive."
The world knows Naomi Campbell as one of the world's greatest supermodels but behind the glamorous exterior, there's a vibrant personality and a wealth of fascinating stories. Campbell rose from humble beginnings to dominate the world of high fashion in the '90s, and to this day, she's posing for magazine covers and working hard on behalf of causes that inspire her.
While Campbell has managed all of her accomplishments with grace and style, she's dealt with her fair share of hardship—and in 2010, she opened up about her battle with alcohol, revealing how Alcoholics Anonymous helped her "survive."
Naomi Campbell is one of the world's most-recognized supermodels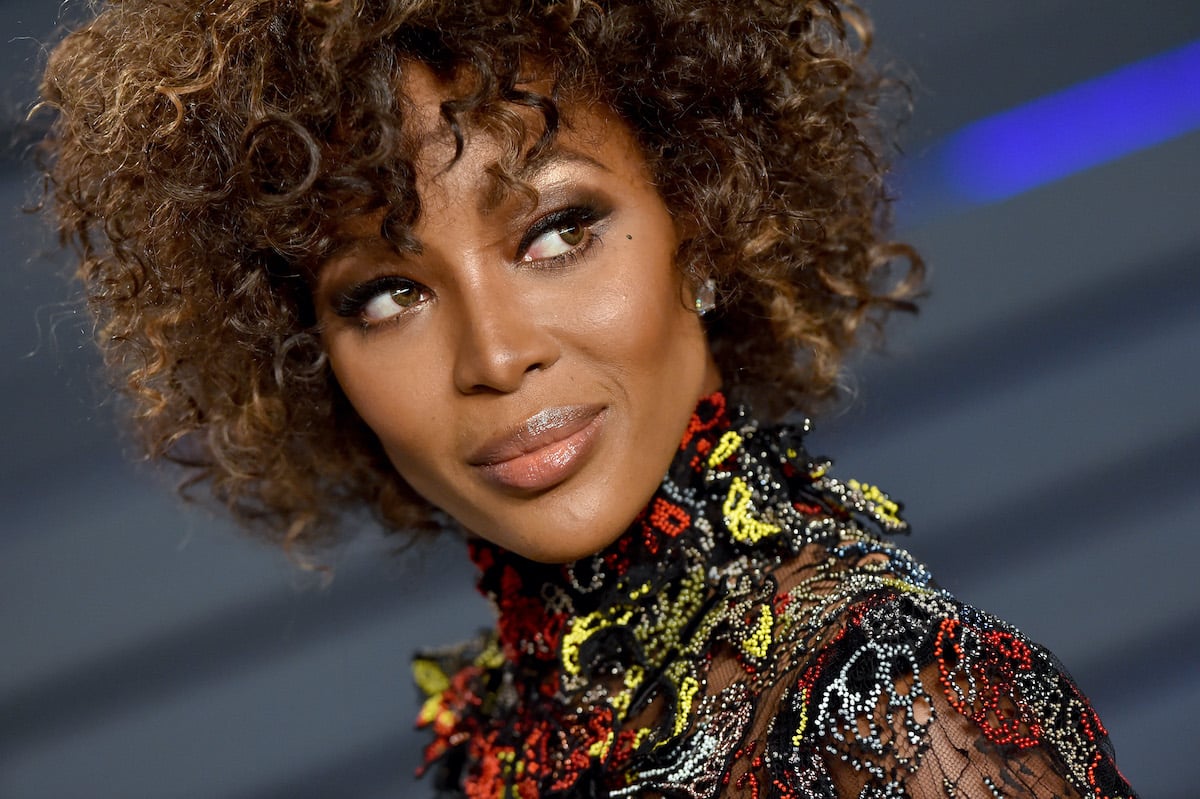 Campbell is best known for her work in the modeling industry, but long before she was walking runways, she was studying ballet. In fact, Campbell has admitted that her original ambition was to be a dancer, noting "I didn't want to model. I really wanted to be a dancer."
Still, Campbell's striking looks and long legs caused her to get discovered when she was just a young teenager, and by the time she was 16 years old, she was landing major modeling contracts.
Throughout the late '80s and into the '90s, Campbell worked hard at her craft. Eventually, she became one of the most prominent models around, working alongside the likes of Kate Moss, Elle McPherson, and Linda Evangelista. Behind the scenes, however, Campbell was struggling with alcohol addiction.
What did Naomi Campbell say in 2010 about her experience with AA?
In a 2010 interview with Vogue, Campbell opened up about her decision to attend Alcoholics Anonymous. "The time between 1998 and 2005 was especially bad," Campbell admitted. "During that time I avoided looking in the mirror, because I didn't like the person who was looking back at me. To be honest, there were times I thought I wouldn't survive. I used to have a lot of problems. Amongst others I drank too much so I joined Alcoholics Anonymous to get and stay sober."
She went on to discuss how sobriety has affected her life in a positive way, noting: "I'm done with partying. When you get older things that seemed important to you when you were 20 suddenly lose significance…I've grown up. I've stopped driving myself to exhaustion."
Naomi Campbell has since opened up about her sobriety
Campbell has been very open about her struggles with addiction, even admitting that she once developed a dependency on cocaine. The supermodel has stated that her addiction issues often stemmed from her intense work schedule during the early days of her career. As she recounted at the 2017 Fortune Most Powerful Women International Summit, "I worked so much and at the beginning I never took a break ever." As reported by Fortune, Campbell revealed that she initially felt "ashamed" to reach out and get help for her substance abuse.
"Finally, I said 'I want it to go away' and I chose to pick up the phone and make that call and I chose the place I wanted to go," she admitted. She recounted her experience at her chosen rehab, saying that she "loved" how she was treated just like everyone else: "My chore was to do the kitchen. I was treated the same as everyone else and I met all these people from all walks of life." These days, Campbell is known not just for her dynamic work in the fashion world, but for her tireless advocacy on behalf of causes that matter to her.
How to get help: In the U.S., contact the Substance Abuse and Mental Health Services Administration helpline at 1-800-662-4357.