Tennis Star Naomi Osaka Hid Her Relationship With Rapper Cordae for a Year Before Her 'Awkward' Moment on 'Ellen'
For fans all around the world, speculating about their favorite celebrity or sports stars' relationship status is an enjoyable pastime. It isn't just fans who like to chat up celebs about their romantic history — talk show hosts like to stir the pot as well.
Ellen DeGeneres is one talk show host who has made a career out of getting high-profile figures to chat about their love life. And while it often yields hilarious results, there are a few occasions when the conversation has turned awkward.
Most notably, tennis superstar Naomi Osaka once appeared on The Ellen DeGeneres Show, and the host wasted no time trying to set her up with a handsome actor — without realizing that Osaka was actually involved in an ultra-private romance at the time. 
What is Naomi Osaka best known for?
Osaka was born in Japan in 1997. When she was a toddler, Osaka and her family moved to the United States, which is where the young girl started playing tennis. She showed a lot of promise right away, and with her parents' support, she decided to pursue the sport as a career.
By the time she was 15, Osaka had achieved prominence in the field of tennis. And when she was only 16 years old, she defeated former US Open champion Samantha Stosur in her WTA Tour debut.
In 2018, Osaka became a household name when she defeated tennis legend Serena Williams in the final of the US Open. Osaka made history as the first Japanese player to win a Grand Slam singles title. In the years since, she has become even more marketable, developing a net worth of around $25 million. 
When did Naomi Osaka and Cordae start dating?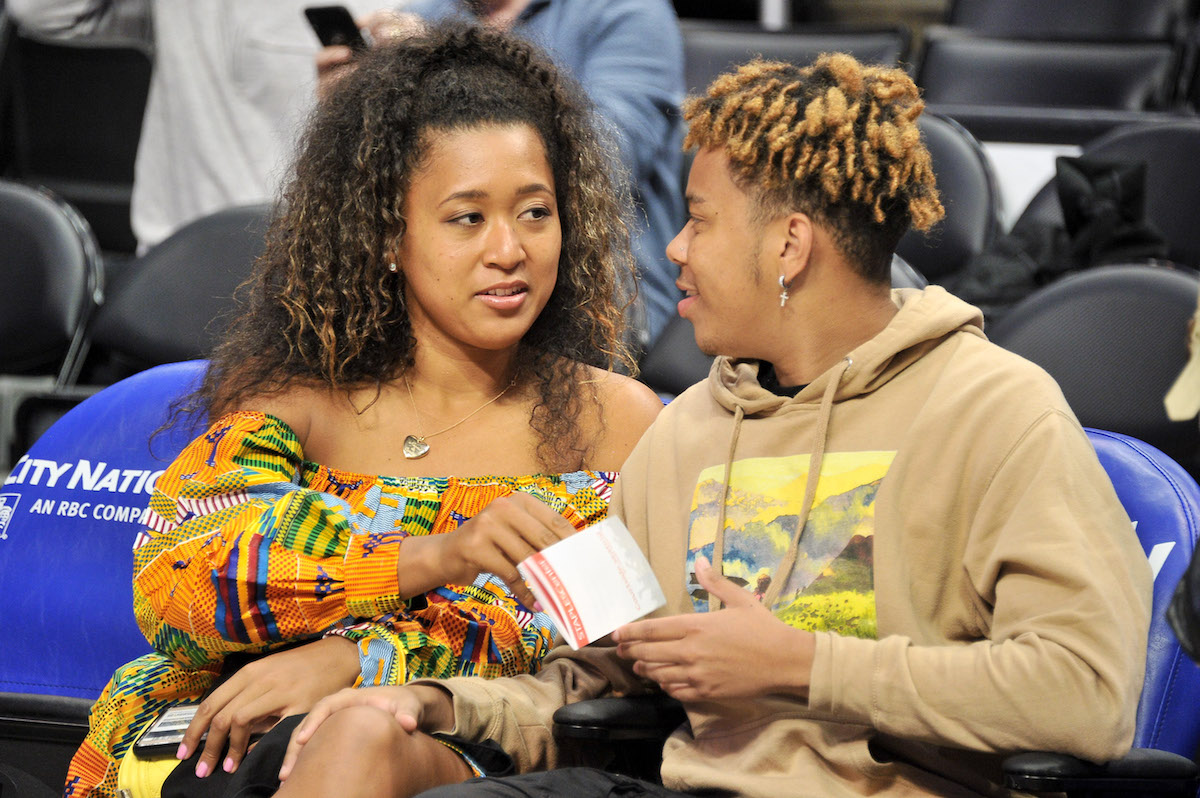 Osaka spends a lot of time training and perfecting her tennis game — but that doesn't mean she doesn't make time for romance as well.
In 2018, shortly after her rise to nationwide prominence, Osaka started dating rapper Cordae. The two decided to keep their love affair super private, and chose not to open up about their relationship until they had been together for over a year.
These days, Osaka and Cordae are still going strong, and recently, they decided to chat with GQ about the way that their relationship progressed and the "awkward" way that Ellen DeGeneres tried to force a romance between Osaka and Michael B. Jordan.
Ellen DeGeneres once tried to set up Naomi Osaka with a Hollywood heavyweight
In a February interview with GQ, Osaka and Cordae opened up about how hard it was to keep a relationship private in high-profile industries. "We were dating for almost a year before people knew about us. So we kind of move very reclusively. We don't really post intimate moments, because I feel as though they're sacred," Cordae revealed.
For Osaka, it became especially challenging with talk show hosts like DeGeneres assumed that she was single — with DeGeneres trying to push Osaka into a romance with actor Michael B. Jordan.
Osaka appeared on DeGeneres' talk show several times, and on both occasions, DeGeneres tried to play matchmaker, even offering to text the star on Osaka's behalf. The young tennis star denied the help, and as she revealed later, it was very "awkward."
Osaka stated: "I sort of understood why she did it. The previous time I was on the show, that's sort of what she was talking about. So in my mind, I just thought it was a segment, but I also didn't want to just say, like, "I have a boyfriend." I sort of felt like maybe she would blow that up too. And I wouldn't know how I would handle that."
As for Osaka's boyfriend, he claimed that DeGeneres' assumptions didn't really bother him — especially since he counts Jordan as a close personal friend.