Naomi Osaka Reveals Her Favorite BTS Song off of 'Map of the Soul: Persona'
BTS has plenty of chart-topping songs like "Butter" and "Dynamite." However, the renowned tennis player Naomi Osaka is a true ARMY, sharing her love for songs like "Make It Right" and "Dream Glow." 
Here's what this athlete had to say about her some of her favorite songs from the award-winning boy band, BTS.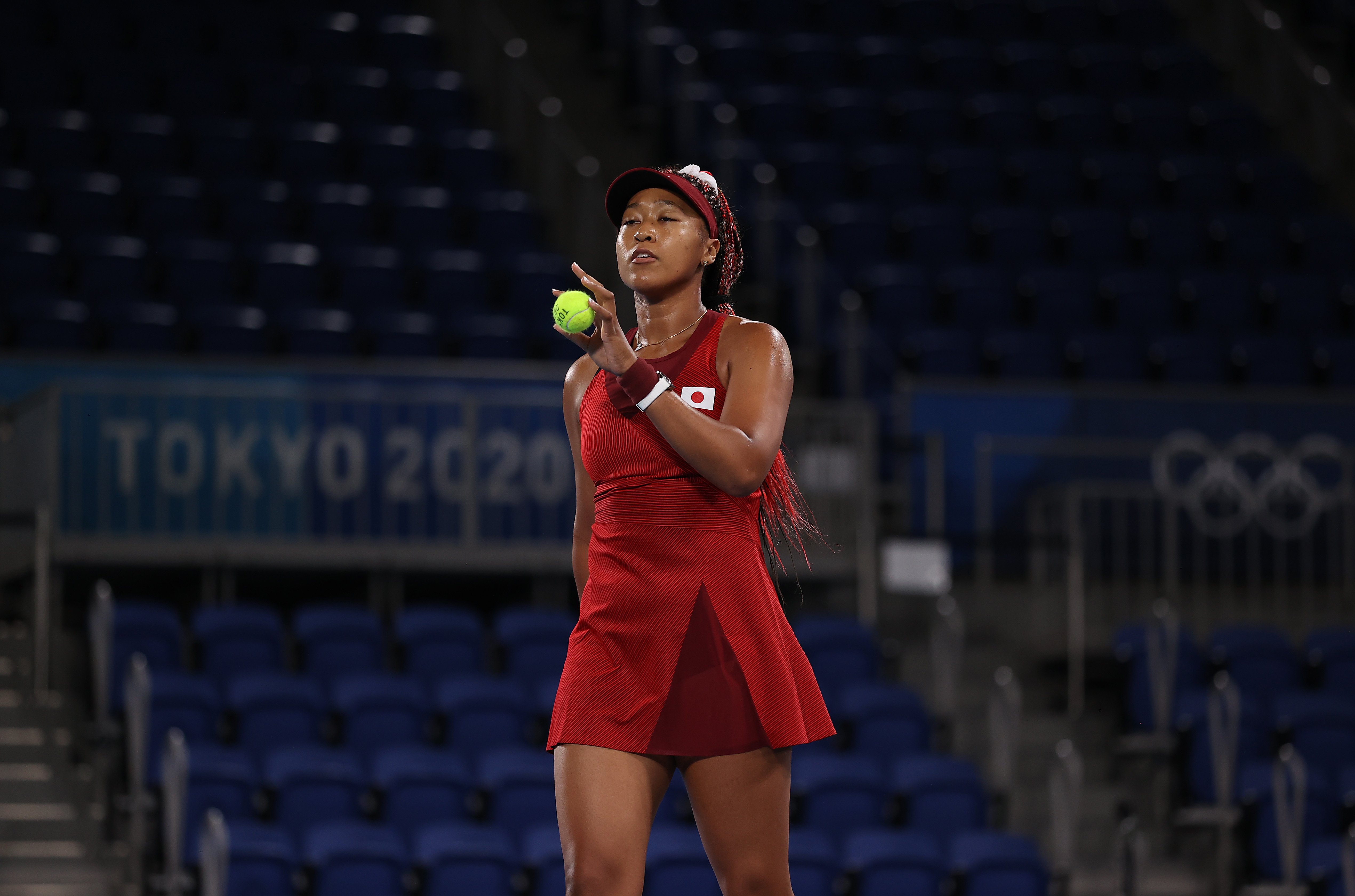 Naomi Osaka is a not-so-secret fan of the K-pop group, BTS
She's a professional tennis player, ranked No. 1 by the Women's Tennis Association. She's an Olympic athlete and a four-time Grand Slam singles champion. Osaka is also a fan of BTS, first becoming an ARMY around 2015.
"I got into BIGBANG and 2NE1, especially CL…" she said during a press conference at the 2019 Mutua Madrid Open. "And then I just saw BTS doing a lot of related stuff, so I was like, who are these kids? Then I slowly started getting into them during the 'I Need U' era." 
This tennis player even revealed that at one point, she created an Instagram fan account titled "free Hobi's forehead" in honor of one of the rappers in the group.
What is Naomi Osaka's favorite song off of 'Map of the Soul: Persona'?
When it comes to Osaka's favorite BTS songs, a few stand up enough to tell other ARMYs. That was the Map of the Soul: Persona song later remixed with Lauv, performed on The Late Show with Stephen Colbert and Dick Clark's New Year's Rockin' Eve with Ryan Seacrest, titled "Make It Right."
"You didn't hear it from me, but this is the best song off the album lol," the tennis player tweeted during 2019. She earned over 18 thousand likes from BTS fans, all sharing their love for Map of the Soul: Persona hits like "Make It Right" and "Boy With Luv."
This song was also added to BTS' 2020 release, the album Map of the Soul: 7, along with songs like "Black Swan" and "On." However, "Make It Right" wouldn't be the only BTS song this athlete shared her love for. 
Naomi Osaka warmed up to 1 BTS song during the 2021 Olympics 
ARMYs are everywhere, even the 2021 Olympics. Some fans noticed that when Osaka warmed up for her match, she played a song from the BTS World: Original Soundtrack. That was "Dream Glow," a song featuring Jin, Jimin, and Jungkook, along with the award-winning artist Charli XCX. 
BTS has not yet acknowledged this celebrity ARMY and her support of "Make It Right" and other tracks. However, several musicians, actors, and athletes shared their love for this K-pop group. That includes American professional wrestler John Cena, Justin Bieber, and even Michael Jackson's nephew.
Music by BTS, including the Map of the Soul: Persona song "Make It Right," is available for streaming on Spotify, Apple Music, and most major platforms.