'Napoleon Dynamite' Was 'So Autobiographical' for Filmmaker Jared Hess. Here's How
Hess shot the movie in his tiny hometown of Preston, Idaho.
When Napoleon Dynamite director Jared Hess shot Peluca, his short comedy film about a nerdy high school kid, he didn't expect it to become a feature-length film. But that's what happened. The BYU film student based a lot of the movie on his own experiences growing up in a rural area of Idaho. Here's what Hess said about the personal experiences that shaped his career-making cult classic. 
Jared Hess grew up in small-town America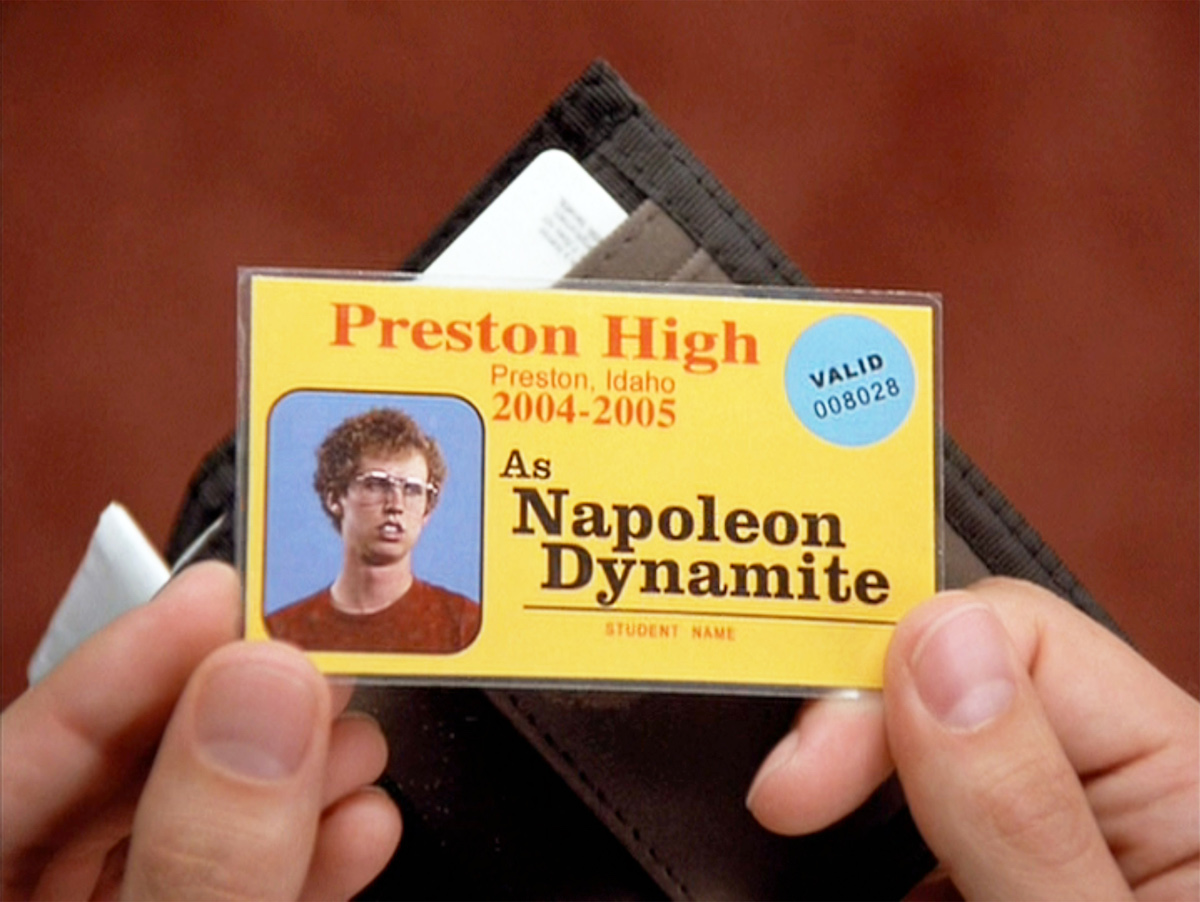 Before landing at BYU film school with his friend, actor Jon Heder, Jared Hess lived in Preston, Idaho. His experiences there shaped his iconic comedy, Napoleon Dynamite. 
It stars Heder as a nerdy dingbat making his way through Preston High School, with Tina Majorino as love interest Deb and Efren Ramirez as Pedro Sanchez. Trevor Snarr co-starred as jock/bully Don, with Haylie Duff as school 'mean-girl' Summer Wheatley. Jon Gries, Shondrella Avery, Aaron Ruell, and Diedrich Bader also appeared in supporting roles. 
In a 2014 interview with Rolling Stone, Hess said the film is autobiographical. 
"Everything in the film is so autobiographical," He told the magazine. "I grew up in a family of six boys in Preston, Idaho, and the character of Napoleon was a hybrid of all the most nerdy and awkward parts of me and my brothers growing up," 
Moreover, Hess revealed that his wife and co-writer Jerusha Hess (also a BYU film student at the time) contributed memories to the screenplay. 
"Jerusha really was like Deb growing up," Hess continued. "Her mom made her a dress when she was going to a middle school dance and she said, 'I hadn't really developed yet, so my mom overcompensated and made some very large, fluffy shoulders.' Some guy dancing with her patted the sleeves and actually said, 'I like your sleeves … they're real big.'"
The filmmakers shot 'Napoleon Dynamite' in just 23 days 
Hess returned to his own high school to shoot the movie that would become a surprise hit at the Sundance Film Festival. 
"We shot it in my hometown [of Preston, Idaho] in July of 2003…" he said. "And it was very, very hot. But it was so much fun being in this rural farm town making a movie. We shot it in 23 days, so we were moving very, very fast; I just didn't have a lot of film to be able to do a lot of takes. It was a bunch of friends getting together to make a movie. It was like, 'Are people going to get this? Is it working?'
Audiences certainly did "get it." Heder's heartfelt performance nicely balanced out the movie's hilarity. It's all fun and games to poke fun at the backward fashions and confused ideas of the three high school friends. However, the movie is really about friendship and loyalty triumphing over snobbery and selfishness. 
At its core, Hess created a film that encapsulates the universal high school experience. And it resonated with audiences, who proceeded to watch and rewatch the movie until it eventually became a bonafide cult classic. 
'Napoleon Dynamite' was an independent film in every sense 
Hess admitted that when he set out to make his comedy, he simply didn't have any connections in the entertainment industry. "I was a kid from Idaho," he said. "I just didn't have any connections to the industry at all. But the brother of a good friend of mine in film school, Jeremy Coon — who ended up becoming our producer and editor — came up to the Slamdance Film Festival when the short film played and gave us the chance to go do a feature. Kodak and Panavision helped us out with student film discounts. People were crashing on couches in my family's home and in our neighbors' homes up in Idaho." 
To sum up, that's how independent films are made. However, not all of them resonate with audiences the way Napoleon Dynamite did, and continues to do.