'Narcos: Mexico': Do Viewers Have to Watch 'Narcos' First?
As a continuation of the popular Netflix series Narcos, Narcos: Mexico shows the inner workings of the Mexican drug trade in the 1980s and 90s. At the same time, its predecessor focused on the Colombian drug trade. Some viewers may be wondering if they can watch Narcos before delving into the spinoff series. Here's how you can watch both shows in the Narcos universe. 
What is 'Narcos' about?
Netflix's Narcos tells the story of Columbia's infamous drug cartels and the spread of cocaine across the world. The narrative centers around Colombian drug lord Pablo Escobar (Wagner Moura) and Steve Murphy (Boyd Holbrook), a DEA agent sent to Columbia to take down the cocaine kingpin for the U.S. The crime series spanned three seasons, airing from 2015 to 2017. In 2016, Netflix renewed the show for a fourth season. But, the Narcos creators decided to make the fourth season into its separate series, Narcos: Mexico. The first season debuted on Nov. 16, 2018.
How should viewers watch the 'Narcos' series?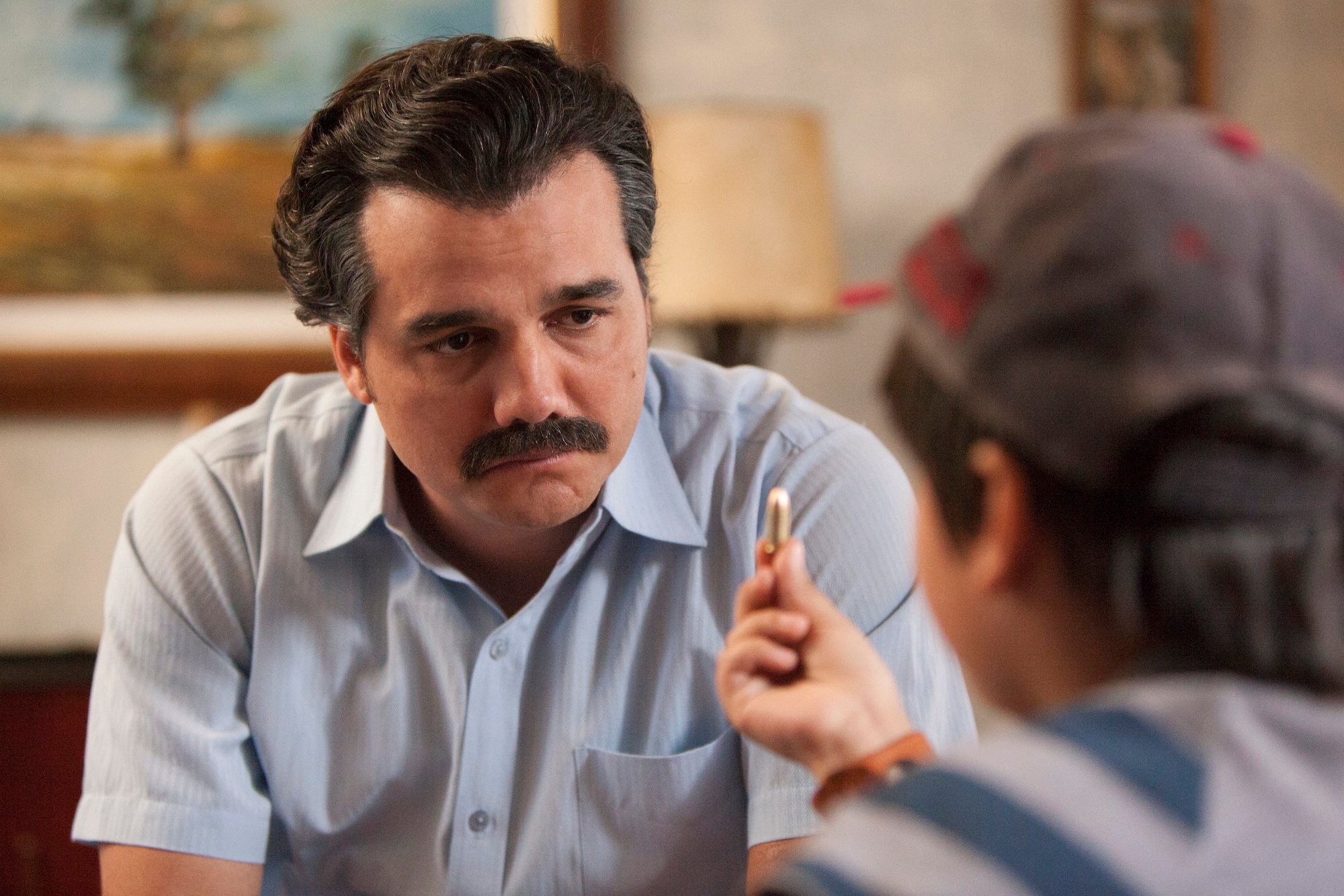 According to Narcos: Mexico showrunner Eric Newman, viewers can watch the series in any order. Although the spinoff series centers around the Mexican drug trade, the Netflix crime drama tells one story. So, viewers can watch the spinoff series first or vice versa. 
In an interview with The Hollywood Reporter, Newman shared that the initial plan was to make Narcos: Mexico the fourth season of Narcos. But, their research of the Mexican drug trade led the creators to choose a different path. "You almost can't tell the story of the modern drug trafficking story in Mexico without telling the story of the Guadalajara cartel, which is how it all started," he explained.
The spinoff series starts with the introduction of the Guadalajara cartel. The group was formed in the early 1980s by "El Padrino" Miguel Felix Gallardo (Diego Luna), Rafael "Rafa" Quintero (Tenoch Huerta) and Ernesto "Don Neto" Fonseca Carrillo (Joaquin Cosio). DEA agent Enrique "Kiki" Camarena Salazar (Michael Peña) joined the cartel to garner information about Gallardo. Ultimately, the cartel leader kills Camarena for being an informant. After the murder, DEA agent Walt Breslin (Scoot McNairy) embarks on a mission to take down Gallardo and his associates. 
How to watch the 'Narcos' series
All three seasons of Narcos and Narcos: Mexico is available to watch on Netflix. Subscribers can access the streaming service by visiting the official website. To access the content, users can sign in or create an account. 
Additionally, potential users can download the Netflix app through the Google Play Store or the Apple App Store. The app is downloadable on smart TVs, Android/Apple devices, Playstation/Xbox, set-top boxes, and Blu-ray players. However, the streaming service does not offer a free trial period. The basic monthly plan is $8.99, the standard is $13.99, and the premium is $17.99.
Narcos and Narcos: Mexico is streaming now on Netflix.