Natalie Portman Finally Confirmed 'Thor: Love and Thunder' Has This 'Mighty Thor' Storyline
With a lot of new releases pushed back until 2021 or later, anything Marvel-related is also in that mix. And unfortunately, Thor: Love and Thunder hadn't even started filming when the pandemic shutdowns started. But, the script seems to be finished, and Natalie Portman just shared a new confirmation about Jane Foster's role in the movie. It's something a lot of fans already suspected, but now that it's definitely a part of the plot, it makes it a little more clear what the movie will be about. 
Natalie Portman finally confirmed that Jane Foster's story will follow 'Mighty Thor'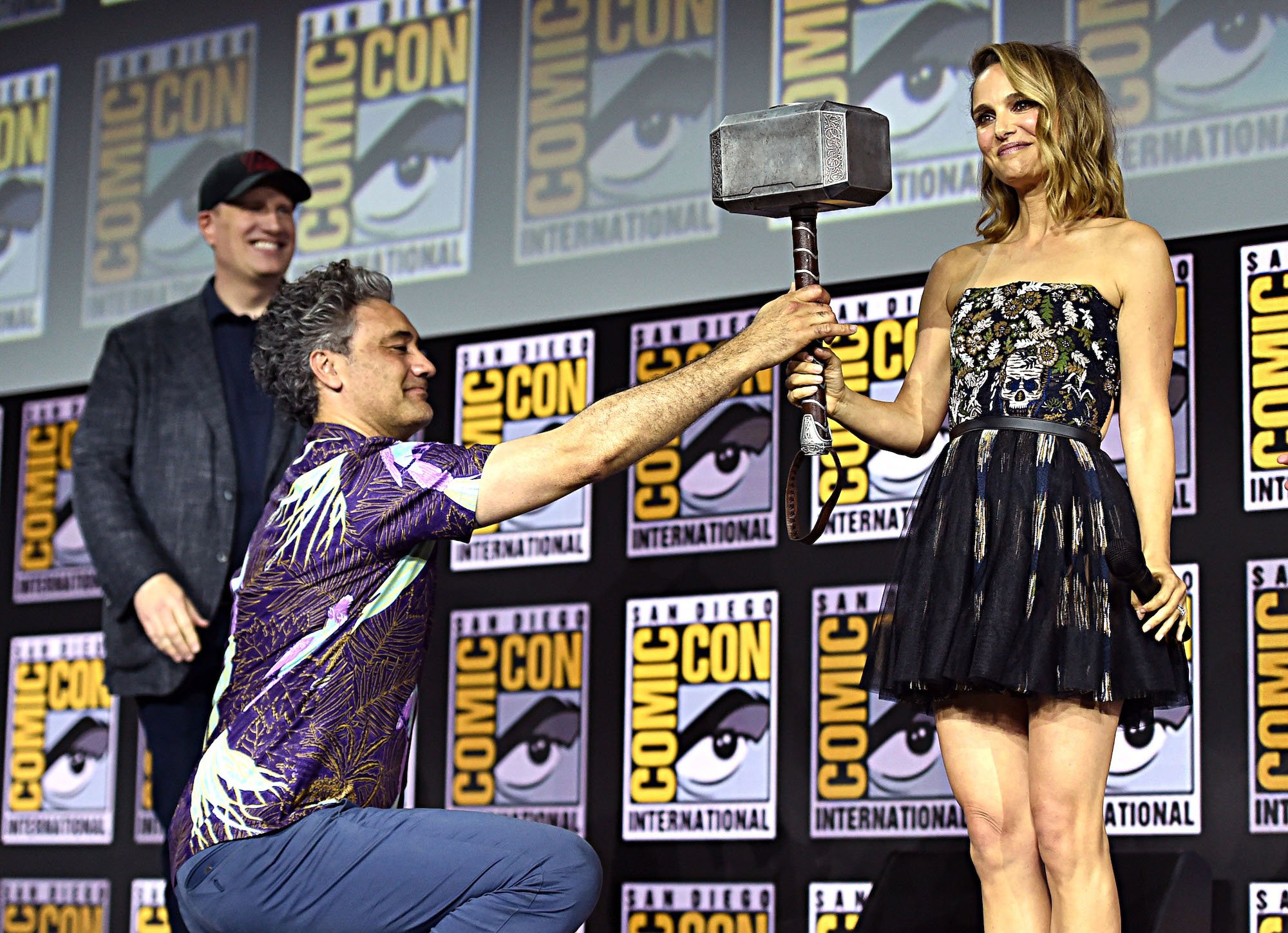 Portman's return as Jane Foster was announced at 2019's San Diego Comic-Con, and it's as exciting as can be. Jane was a main character in the first two Thor films, starring Chris Hemsworth as the God of Thunder, but she didn't appear in Thor: Ragnarok. Thor and Jane's breakup was mentioned but wasn't made into a major deal. 
So, with Portman coming back, their breakup and probable reconciliation, there's a lot to get excited for. Plus, director and writer Taika Waititi already confirmed Portman's Jane will take on the role of Mighty Thor as well. 
Now, Portman confirmed to Fatherly in a new interview on Oct. 7 that the Mighty Thor comics inspired Thor: Love and Thunder's storyline. 
"I can't tell you that much. I'm really excited," Portman said. "I'm starting to train, to get muscles. If there can be all these female superheroes, the more of them they are, the better it is. I'm trying to think — it's based on the graphic novel of the Mighty Thor."
What happens in the 'Mighty Thor' comics, including Jane's cancer storyline?
What does this mean for the Marvel Cinematic Universe's Jane Foster? Well, as Portman also revealed, they're sticking with the storyline of Jane "going through cancer treatment" while also being "a superhero on the side."
In the Mighty Thor comics, Thor becomes unworthy to wield Mjölnir and Jane develops breast cancer around this time. Because Thor isn't worthy, Mjölnir calls to Jane and she becomes Mighty Thor. This is why Portman is training; she's joining the likes of Captain Marvel's Brie Larson and Black Widow's Scarlett Johansson as an MCU female superhero. 
Last October, Waititi was thinking about incorporating this storyline according to Variety, but it wasn't finalized yet. With Portman's word, it seems like it is now. 
Director Taika Waititi also shared that the script is 'insane' and 'very romantic'
Waititi told BBC in July that the script was done and already had words on what fans can expect from the fourth Thor installment, other than the fact that he thinks it's "going to be really good."
"We've been writing the script off and on for over a year. I'm just actually this week doing another pass on it," he shared. "It is sort of insane, and it's also very romantic. I'm into romances now; I just want to make a romance. I want to make something that I've never done or never cared for."
Speaking of romance, Tessa Thompson aka Valkyrie already said she wants to find her queen. This would make MCU Valkyrie canonically bisexual, even though she already is in the comics. So while Portman's Jane is for sure bringing the thunder to Thor: Love and Thunder, fans have to wait until February 2022 to see who exactly brings the love.