Natalie Portman Responded to the Criticism About Her Cape at The Oscars: 'It is Inaccurate to Call Me 'Brave"
The Oscars have been criticized more in recent years for its lack of representation when it comes to nominees. And this year, it received a lot of disapproval because it didn't nominate any female directors (along with other issues like lack of people of color in acting categories, etc.). So Natalie Portman decided to point this out in her outfit subtly and received a lot of criticism because of it.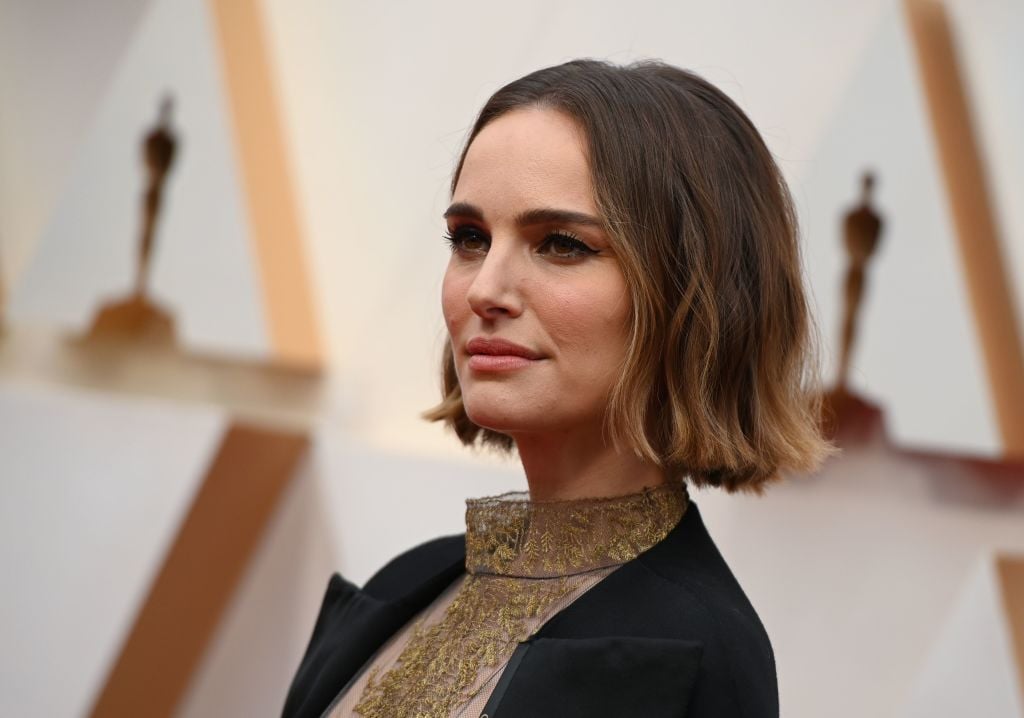 Natalie Portman wore a cape celebrating female directors at the Oscars
Portman arrived at the 92nd Academy Awards on Feb. 9 with a Dior cape atop her gold-accented dress that had the names of female directors embroidered on it. In a year where multiple women directed critically-acclaimed movies, the Oscars didn't nominate any woman for Best Director. 
Of those women on Portman's cape, the directors included Lorene Scafaria for Hustlers; Lulu Wang for The Farewell; Greta Gerwig for Little Women; Marielle Heller for A Beautiful Day in the Neighborhood; Melina Matsoukas for Queen & Slim; Alma Har'el for Honey Boy; Céline Sciamma for Portrait of a Lady on Fire; and Mati Diop for Atlantics.
Rose McGowan wrote a scathing Facebook post about Portman's 'offensive' activism
Portman received a lot of praise for the cape choice, but it also turned to criticism as well. The brunt of the criticism came because Portman hasn't worked with many female directors; only two of her directors have been a woman with one being herself. Some called it performative, including actress and activist Rose McGowan. 
In a Facebook post on Feb. 11, McGowan shared why she disapproved of Portman's actions at the Oscars. "Some thoughts on Natalie Portman and her Oscar 'protest.' The kind of protest that gets rave reviews from the mainstream media for its bravery," McGowan wrote. "Brave? No, not by a long shot. More like an actress acting the part of someone who cares. As so many of them do." She went on to say: "I find Portman's type of activism deeply offensive to those of us who actually do the work. I'm not writing this out of bitterness, I am writing out of disgust."
She didn't stop there. McGowan also called out Portman's speech at a Women in Film event from the past, saying Portman "reeled off depressing statistics" but then did nothing else. "I quickly realized you and the other women speakers (and that joke of an organization) are just… frauds," she wrote. "You say nothing, you do nothing."
McGowan said that the "law" doesn't require Portman to hire women, but "stop pretending you're some kind of champion for anything other than yourself," she concluded.
Portman responded: 'It is inaccurate to call me "brave"'
Portman did react to the post in a statement, according to Deadline. She wrote that she agrees with McGowan that it's "inaccurate" to call her or her Dior cape "brave." She said, "Brave is a term I more strongly associate with actions like those of the women who have been testifying against Harvey Weinstein the last few weeks, under incredible pressure."
"The past few years have seen a blossoming of directing opportunities for women due to the collective efforts of many people who have been calling out the system," Portman continued. "The gift has been these incredible films. I hope that what was intended as a simple nod to them does not distract from their great achievements." This is in reference to her cape.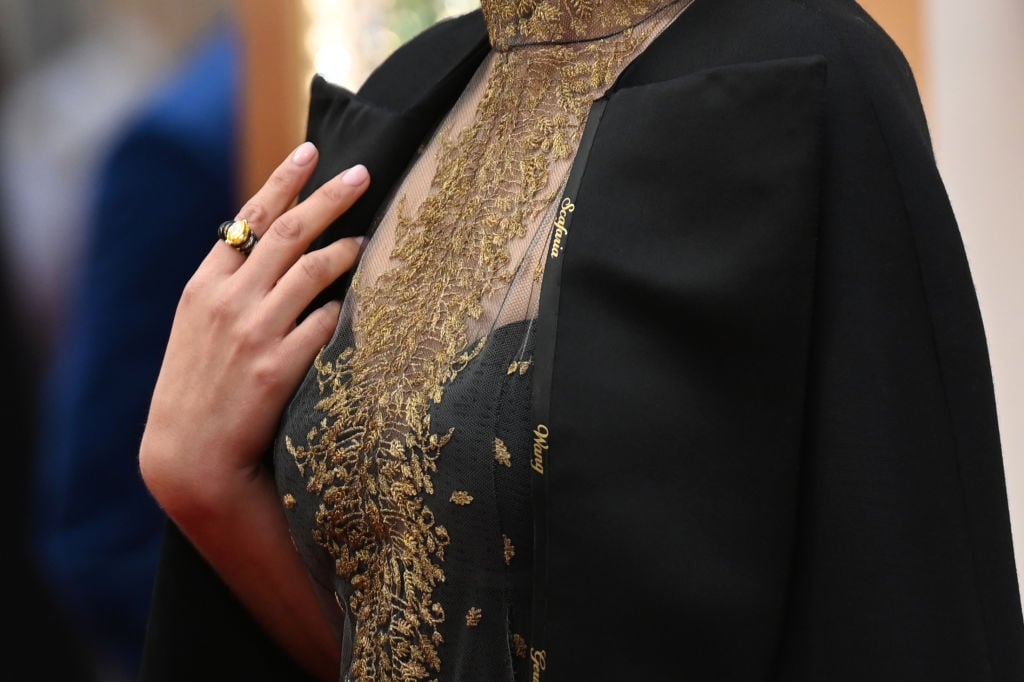 Portman vowed to keep trying to get women-lead films made
She also touched on the significant critique that she's only worked with two female directors so far. "It is true I've only made a few films with women," Portman said. "In my long career, I've only gotten the chance to work with female directors a few times… Unfortunately, the unmade films I have tried to make are a ghost history."
She then launched into how hard it is for women to get their films made and financed. "I have had the experience a few times of helping get female directors hired on projects which they were then forced out of because of the conditions they faced at work," she said. "After they are made, female-directed films face difficulty getting into festivals, getting distribution, and getting accolades because of the gatekeepers at every level."
To finish off her statement, Portman said she has tried and "will keep trying" to get women-lead films made. "While I have not yet been successful, I am hopeful that we are stepping into a new day."