Natalie Wood's Daughter Remembers Her Mother and Defends Her Father in Upcoming HBO Documentary
It's been almost thirty-nine years since actress Natalie Wood drowned in 1981 while on a weekend boat trip to Catalina Island.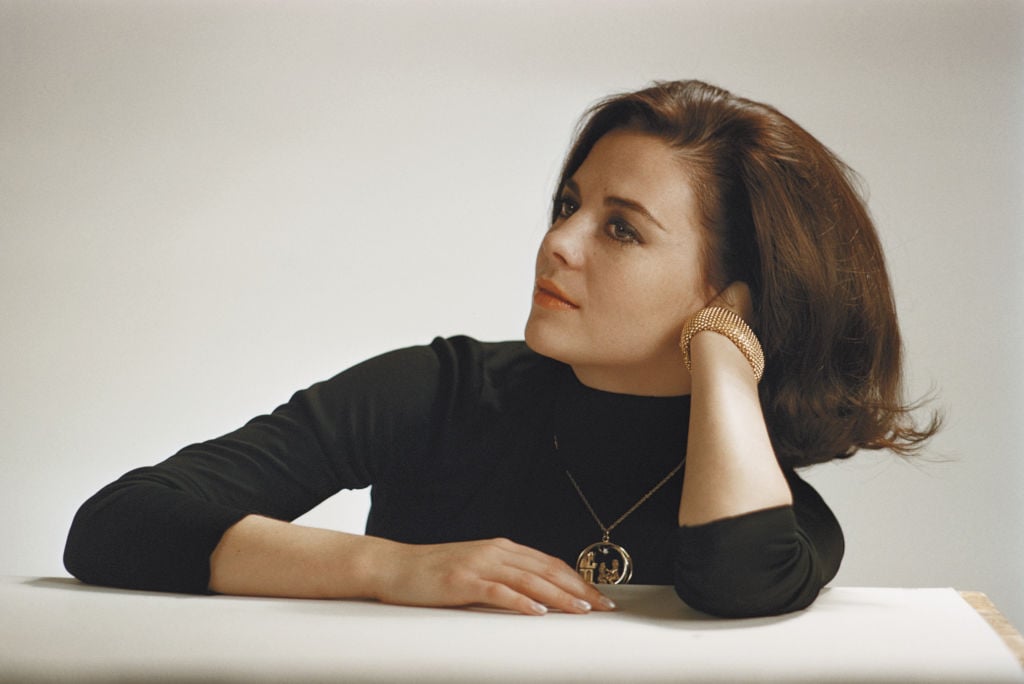 Her daughter, Natasha Gregson Wagner, who was 11 years old at the time of her mother's tragic death, is remembering her in a new HBO special, Natalie Wood: What Remains Behind, releasing on May 5, 2020, the week of Mother's Day.
Natasha Gregson Wagner's HBO special
The loss of her mother has been a grief that Wagner, an actress as well, has lived with since that very young age. Airing May 5, the HBO documentary is providing her the opportunity to show the world the mother that she remembers and misses.
In addition to the trauma of losing her mother, Natasha and her family also had to deal with the pain of unsubstantiated rumors about her stepfather, Robert Wagner, and his alleged role in Wood's death.
From testimony from the boat's captain that he heard the couple arguing that night to rumors of an explosive argument between Wagner and actor Christopher Walken, who was also on Wagner's yacht, Splendour, it's difficult to know if the truth of what happened to the actress will ever truly be revealed.
What is known is that a cloud of suspicion and speculation has been over Robert Wagner all these years.
The case was reopened thirty years later in 2011, at which time the yacht's captain stated in an interview with NBC that after the men realized that Wood was missing, "We didn't take any steps to see if we could locate her. It was a matter of don't look too hard, don't turn on search light, don't call anyone."
Christopher Walken's version of events
Walken had been working on a film, Brainstorm, with Natalie Wood at the time of her death. After all these years, no one could fault the actor if he wished he had never gone on board the Splendour that evening in 1981. He would not speak of what transpired that night until 1997, in an interview with Playboy.
"Anybody there saw the logistics — of the boat, the night, where we were, that it was raining — and would know exactly what happened. . . What happened that night only she knows, because she was alone," the actor said.
The now 77-year-old actor revealed at that time what he thinks may have brought Wood out of her room so late after going to bed.
"She had gone to bed before us, and her room was at the back," he recalled. "A dinghy was bouncing against the side of the boat, and I think she went out to move it. There was a ski ramp that was partially in the water. It was slippery – I had walked on it myself. She had told me she couldn't swim; in fact, they had to cut a swimming scene from [Brainstorm]. She was probably half asleep, and she was wearing a coat."
'He would have given his life for her'
Natasha was raised by Robert Wagner, even though her father is British film producer and screenwriter Richard Gregson. Because she had been living with her mother at the time of her death, Gregson felt it was best to not bring even more instability to his daughter's life by moving her back with him. And so, he allowed her to grow up with Wagner, who Natasha calls "dad," and her two sisters.
The 49-year-old writes in an excerpt from her new memoir, More Than Love, which is publishing as well on May 5, "It's outrageous and completely unacceptable that others have created this narrative about my dad and the night my mom died. I know that if my mom had been in any kind of distress he would have given his life for her. I know that as well as I know my name."
Her HBO documentary about her mother's life is an opportunity to celebrate who her mother was and her legacy as an actress, a mother, sister, and wife.
A press release ahead of the special releasing in time for Mother's Day states, "Archival interviews with Wood over the years reveal an intelligent, maturing woman, embracing motherhood and her ever-evolving acting career."