Was Nate Dogg a Millionaire? What Was His Net Worth at the Time of His Death?
Nate Dogg was the go-to vocalist when it came to creating a mainstream hip-hop hit. Rappers such as Eminem, 50 Cent, Snoop Dogg, and the like all featured his talents in classic and popular records. Although the artist primarily only did hooks, those hooks were good enough to forge a memorable legacy for him even after his death.
But was Nate Dogg as rich as some of his contemporaries? What was his total net worth when he died?
How Nate Dogg became the king of hooks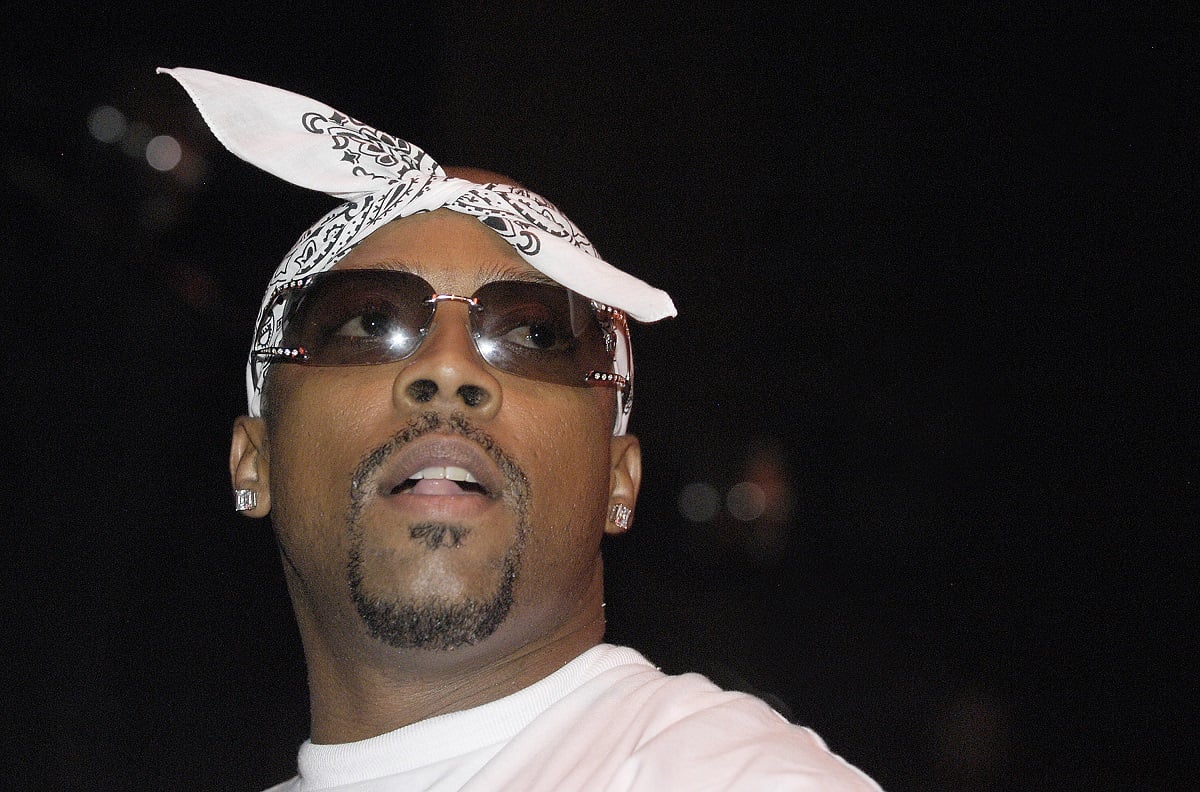 Nate Dogg is a special case in that he's one of a handful of artists who became successful solely off hooks. From a young age, Nate was honing his unique voice for a potential audience. According to the New York Times, Nate sang in a church choir as a youth. He would later go on to form the group 213 with hip hop legends Snoop Dogg and Warren G.The group name was based on the area code of the city of Long Beach in California.
The group was quickly signed to Death Row records after attracting attention from producer Dr. Dre. From there, Nate Dogg lent his voice to albums from Dr. Dre, Snoop Dogg, 2 Pac, and many others.
Nate presence remained a constant throughout the industry. As hip hop expanded, so did he, collaborating with artists outside of his camp. He was eventually given the nickname the king of hooks for his talents.
His contributions were also by the Grammys, which nominated him four times . Later on in his career, the singer became a founder of the gospel choir InNate Paradise.
What was Nate Dogg's net worth at the time of his death?
Despite his contributions, Celebrity Net Worth alleges that Nate Dogg wasn't a millionaire like some of his other collaborators. Instead, Nate's net worth capped at $500,000. The singer experienced a lot of legal trouble that may have negatively impacted his net worth in the end. Some of those legal issues included a couple of robberies he was accused of, drug offenses, and assault charges. In one situation, Dr. Dre posted Nate's bond which was $1 million.
Nate also fell behind his mortgage payments for his family home. Although he left his home to his six children in his will, the property was set to be liquidated to pay off Nate's debts. A judge had to decide whether or not to sell the house, which was just one of many problems attached to Nate's estate.
In addition to his legal issues, BET.com alleged that Nate lost $5 million in a bankruptcy case involving Death Row records.
How did Nate Dogg die?
Nate Dogg experienced multiple strokes that led to his death at 41 years old. Celebrity Net Worth asserts that his first stroke came in 2007. Although he was on his way to recovery, Nate had a second stroke that caused his health to decline. Doctors believed the strokes caused complications that contributed to his death in 2011.
"It was a surprise because he had so much progress. He had progressed a lot," Warren G said in an interview with DJ Vlad.