'National Treasure': What to Expect From the Highly Anticipated Disney+ Series
Disney+ just announced, to the delight of fans of the National Treasure films starring Nicolas Cage, that the on-demand streaming service is developing a series based on the hugely popular films.
The announcement was made by the project's producer, Jerry Bruckheimer, who had also teased in Jan. 2020 a third National Treasure movie, which he confirmed this week is still in the works.
Nicolas Cage on the classic film
The 2004 movie, now a classic, has a fervent fan following, clearly seen in the box-office success of its sequel and the clamoring from fans for information on the third upcoming film.
The National Treasure franchise introduces Nicolas Cage as cryptologist Benjamin Franklin Gates in the first film, National Treasure, as well as in its follow-up, National Treasure: Book of Secrets in 2007.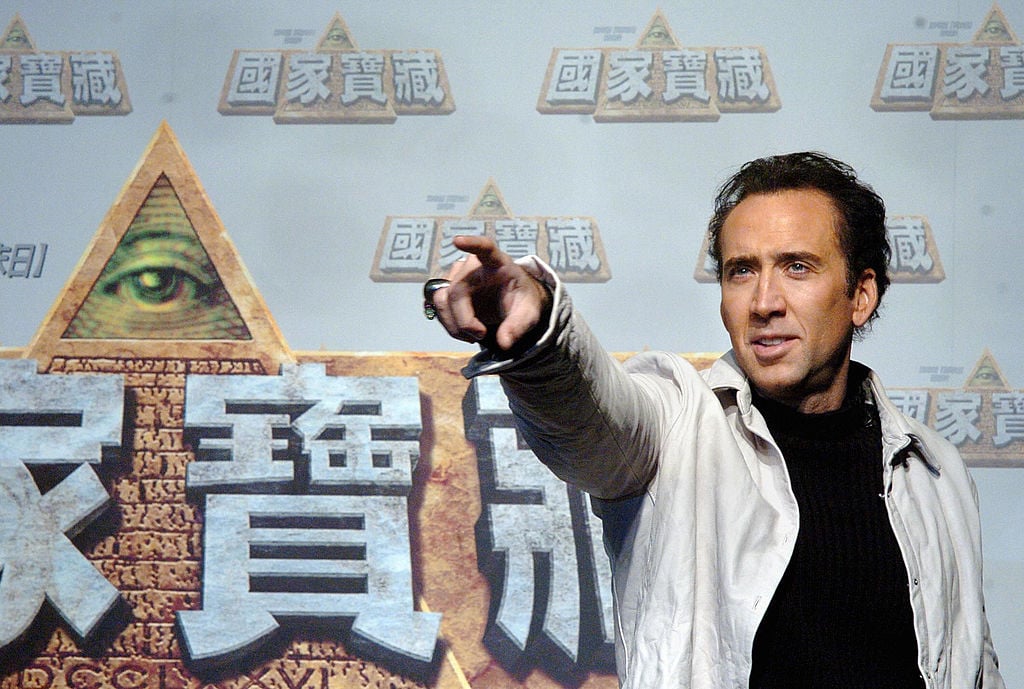 The films are beloved by families, as they immerse young fans in history with the first film surrounding a treasure map on the back side of the Declaration of Independence and the sequel centered on finding pages missing from the diary of Lincoln assassin John Wilkes Booth.
Actor Nicolas Cage, speaking at a press conference in 2007 about the sequel, explained why he chose to return for another go-round.
"You may be aware that I've not done a sequel before," he said, "and the reason being that, generally speaking, I never like to repeat myself. . . When they first presented the idea of Civil War, Confederate gold, John Wilkes Booth and the Lincoln assassination, right off the bat, for me, personally, that was more interesting, historically."
Cage revealed what exactly got him to sign on to the second film.
"Then, [the writers of the film] said, 'We have to ratchet it up from stealing the Declaration of Independence," he explained, "so we thought you should kidnap the President of the United States.' And then, I said, 'Woah, hold on, new rules. How is Ben Gates going to kidnap the President of the United States?' And, I got nervous. Then, I started thinking about it, and I started laughing, and I realized that that was the joy of it — that it was funny and it was absurd."
Nicolas Cage on a third 'National Treasure'
When asked, while promoting the film's sequel, if he thought he would go for a third National Treasure, Cage wasn't at all cagey. He thought it would be a great idea and envisioned how it would look.
"With National Treasure, I believe that it should become more and more International Treasure," he continued in the film press conference. "I was very happy to see that we went to London, England and Paris, France, but I'd like to see the movie go wider still. I'd like to go into Africa, Egypt, Asia, and keep going."
Cage went on to imagine what his character, Ben might encounter in a third film.
"My hope is that Ben is recruited," he concluded, "and he gets a dossier from these other countries about their history, and has to download it and learn it, and then try to go on these hunts on their behalf. That would be a lot of fun for me."
Disney+ is growing the 'National Treasure' franchise
And now this week, Disney+ has announced that a series, with a younger cast, will be transforming the beloved films on the streaming service.
In a conversation with Collider in May 2020, the series' producer, Jerry Bruckheimer, revealed that both the series and the third film are in progress.
"We're certainly working on one [National Treasure] for streaming and we're working on one for the big screen," he said. "Hopefully, they'll both come together and we'll bring you another National Treasure, but they're both very active….The one for Disney+ is a much younger cast. It's the same concept but a young cast. The one for theatrical would be the same cast."
Bruckheimer provided details on the status of each project.
"The film version is being written right now," he revealed. "The television version is in process. We have a pilot script done and an outline of the future episodes."
National Treasure is a true national treasure that is giving its fans a trove to look forward to.