Naya Rivera Was Haunted by Regret After Cory Monteith's Death
Naya Rivera and Cory Monteith at the "Calling all GLEEKS" Glee Live! Samsung Infuse 4G for AT&T event in 2011 | Arya Diaz/FilmMagic
Naya Rivera and Cory Monteith had a close friendship. Here's what the late Glee star said about the regrets that haunted her after Monteith's death.
Naya Rivera said she was close to her 'Glee' cast members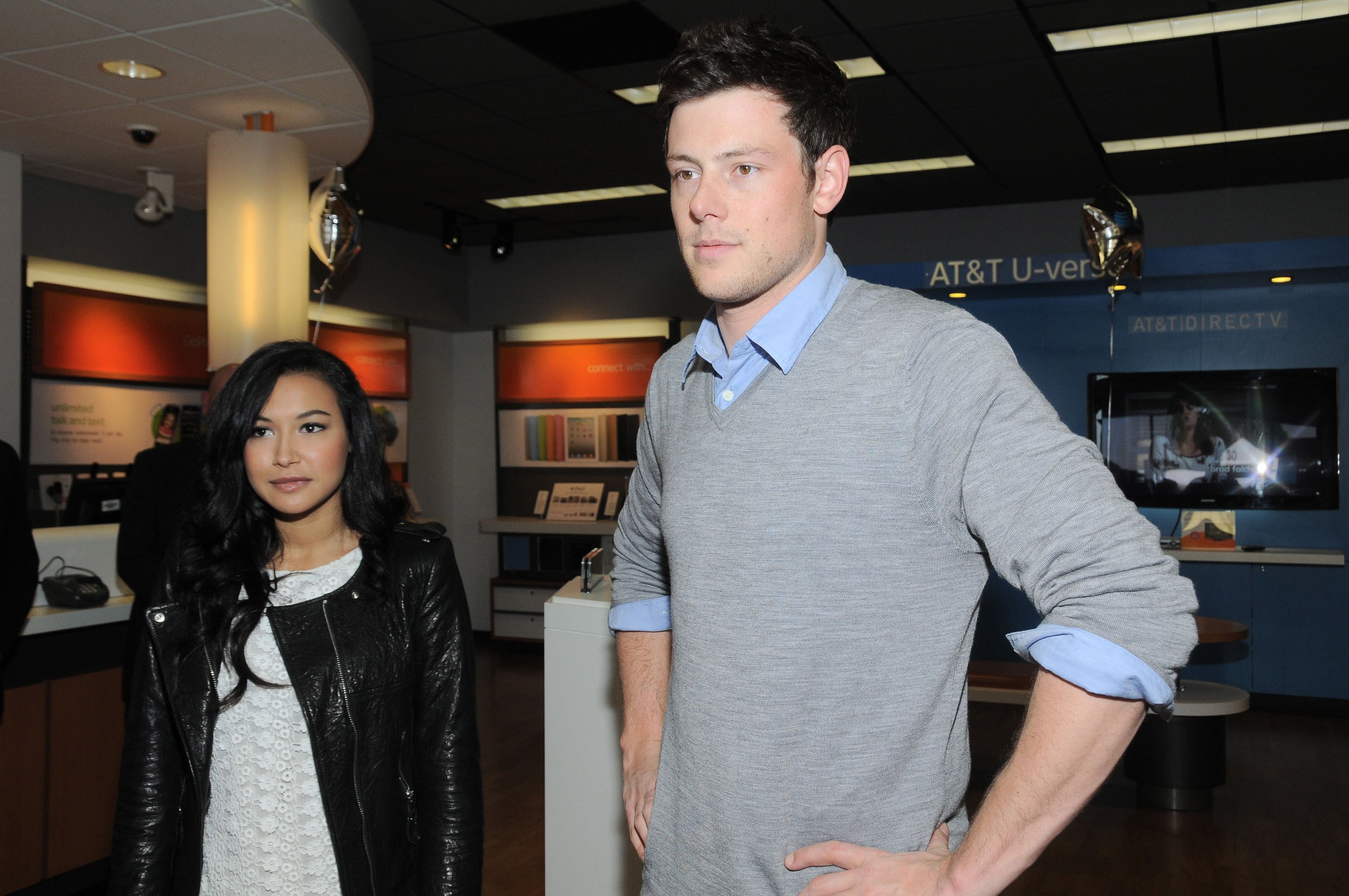 In her book Sorry Not Sorry, Rivera said she was close to her Glee cast mates. They were friends both on and off screen. She says they would hang out in each other's trailer after filming an episode or they would go out to dinner.
"When the cameras weren't rolling the cast and crew were just as close-knit and the dynamics just as messy as they were onscreen," wrote Rivera. "Between takes or during set turnarounds, we'd gossip and rehash our weekends or pick apart a date that someone had been on. We were all super involved in each other's lives—sometimes maybe a little too much."
 Naya Rivera said filming 'The Quarterback' episode was difficult
Rivera and the rest of the Glee cast had a tough time getting through the scenes for the episode honoring Monteith (titled "The Quarterback"). According to her, most of the cast was in tears between takes.
"Filming 'The Quarterback' episode was one of the hardest, most emotional things I've ever done," wrote Rivera. "I understand that the episode was created from a place that meant well—it was supposed to be our way of paying tribute to and mourning Cory onscreen, but most of us hadn't gotten a chance to go through that process yet offscreen. Everything just happened so fast—after one take several of us were bawling and trying to pull ourselves together."
Participating in those scenes was tough, but Rivera said she did feel good that her character, Santana, had a large role in the episode. "I think that was the writers' way of acknowledging the friendship Cory and I had. Since Lea was in no place emotionally to take the lead, they thought I was the next choice to step in," wrote Rivera.
Naya Rivera's regrets about Corey Monteith's death
Rivera said she spent time thinking about what she could have done differently. She wondered if there was something she could have done to prevent Monteith's death. "I doubt I'm alone in feeling a lot of regret about his death," wrote Rivera. Here's what she shared about the lingering regret after he died.
Since he died, a lot of us have spent time wondering and talking about what would have happened if someone had stepped in or confronted him about what was going on. Or what if he'd been trying to talk to someone about what was going on and just thought no one cared?

Like maybe that one time when it was just the two of us walking out to our cars, maybe if I would have just walked a little bit slower and hadn't been in such a hurry to get home, maybe he would have seen it as an opportunity to bring something up.

Naya Rivera, 'Sorry Not Sorry'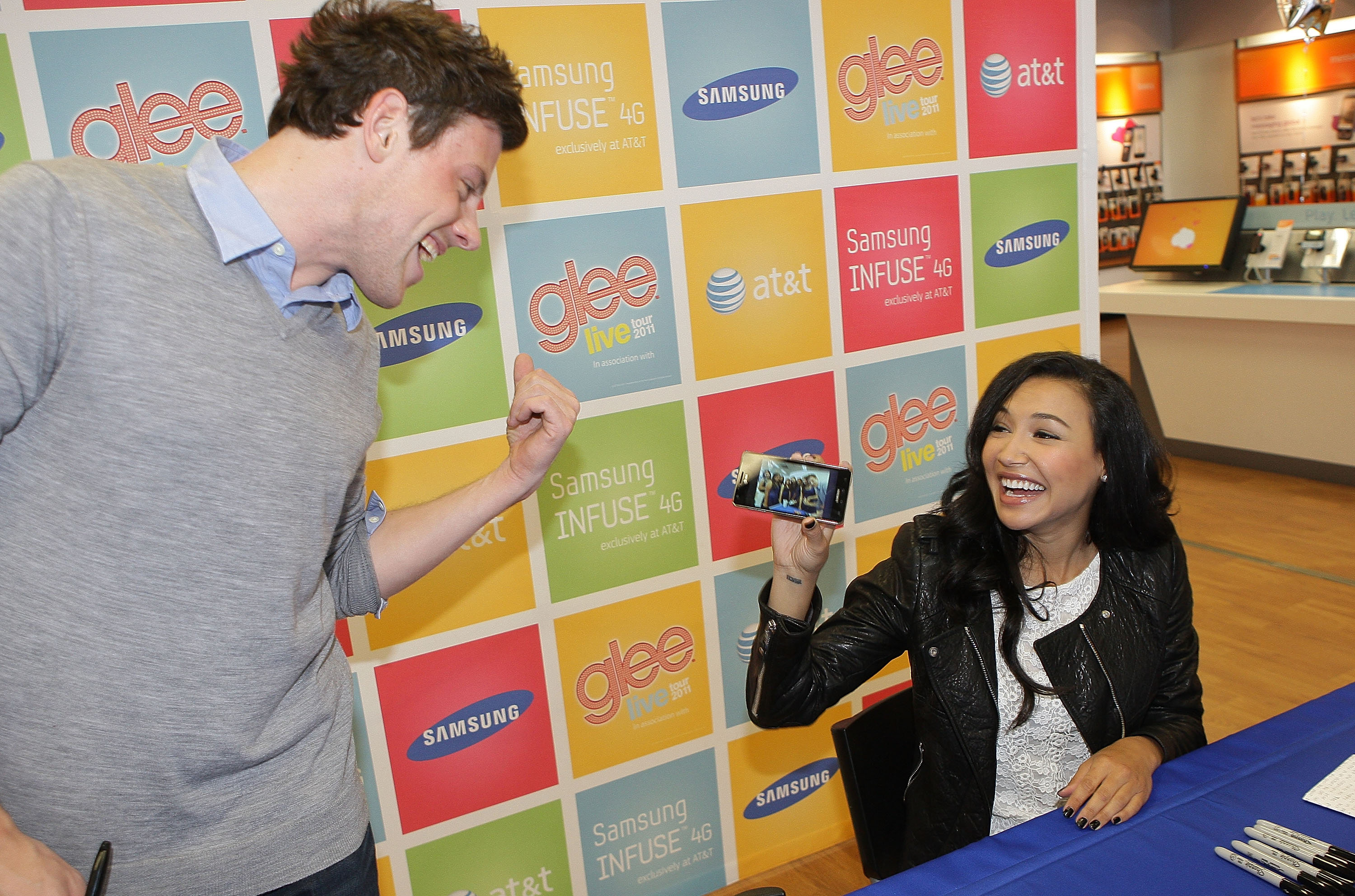 Rivera said she later realized there wasn't much use in thinking about the "what ifs." She said it only stirred up anxiety and didn't change the situation. "You can drive yourself crazy thinking like that, because no number of ifs will ever make anything different," wrote Rivera.
The actor said she missed Monteith and didn't understand why he had to die the way he did. She also said the only thing that brought her comfort was that "God [had] a plan" for her and he had one for Monteith, as well.
"Cory's gone, and I miss him, and that is what it is," she wrote. "The only consolation I have is that I've always trusted that God has a plan for me, and he must have had one for Cory too, even if I don't understand it."
Follow Sheiresa Ngo on Twitter.