NBA Players Are Actually Pretty Good at TikTok
With NBA players around the country locked indoors without a gym to get up shots in, several are taking to social media to pass the time. In past years, this may have involved Twitter, Snapchat, or YouTube posts.
Now, with TikTok all the rage of a younger generation and the older generation alike, players are using it to create content that ranges from bizarre to hilarious, to a combination of both.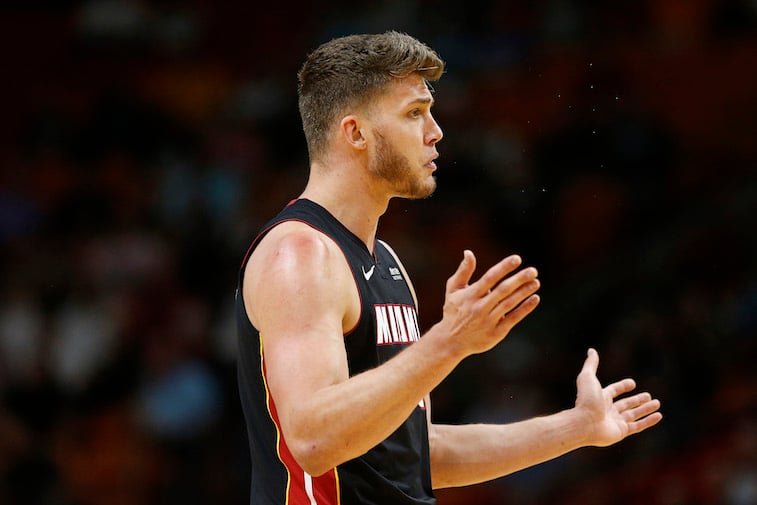 The NBA and TikTok
NBA players have always had an upper hand over other sports on social media. While the Sean Doolittles of the world have developed reputations in other sports, no sport focuses on the individuals behind the talent like the NBA. This is part of the reason NBA players dominate individual conversations more than any other athlete.
This season, that social media presence has found its way to TikTok. Even before the season was suspended and the extent of the COVID-19 scare was not yet known, TikTok entered the NBA.
Several influencers from the app were flown down to All-Star weekend, where they participated in the festivities and even made an appearance during the dunk contest.
Once that quarantine started, however, the urge to post on TikTok grew among the players after the greatest opponent of them all, boredom, began to take its toll on the athletes who are stuck at home without a hectic NBA schedule around them. Some players, however, have risen above the rest and shown that they are truly great at this TikTok thing. 
Humorous insights, updates on their lives, dances, movie quotes, and several other motifs abound in these TikTok. Fans are taking notice, too. Meyers Leonard, Giannis Manteo, Wendell Carter Jr., and several other players are using the app, but these four are doing it the right way.
Tacko Fall has dance moves
Tacko Fall's enormous stature makes him the center of attention no matter where he is. During quarantine, however, Fall is taking to TikTok to show that he can entertain in ways away from the court. ESPN posted a video of the NBA's tallest player as he danced using moves that were equal parts silly and robotic.
Always a good sport, Tacko embraces his tall and lanky stature as he dances to electronic music and gives his all while doing so.
Shai Gilgeous-Alexander feels the music, too
Thunder sophomore Shai Gilgeous-Alexander also likes to dance. Often displaying an intense face, Alexander has been posting dance videos throughout the quarantine.
Alexander, who has also shown off an impressive collection of fancy clothes on TikTok, dances to everything from classics to the latest hits as he takes over the video world. Alexander has also gotten help from teammates such as Chris Paul for his content. 
Matisse Thybulle has made TikTok an artform
No player has embraced TikTok quite like Philadelphia 76ers rookie Matisse Thybulle. While other players have specific trends they are posting on the app, he is a crapshoot. One minute he might be playing a game he made up in his apartment, while the next minute he might be performing basketball moves using things around the house. 
In the earliest days of the quarantine, Thybulle became something of a folk hero thanks to his hilarious presence on TikTok, with teammates and opponents laughing along with the 76ers bright young player.
The James family entertains us
What would a social media trend be without involvement from LeBron James and his family? James has entered the TikTok game thanks to his eldest son, Bronny. Bronny posted a video of the kids dancing together in rhythm. The adorable video, which features Bronny, Bryce, and Zhuri dancing in unison. Zhuri is especially into the dance, standing center stage in front of her brothers and occasionally her dad. 
With so much uncertainty both in sports and in the world around us, it is just good to see that NBA players are trying to entertain us as they try to guide this hurdle with us.