What is NBA Youngboy's Net Worth? How Many Kids Does He Have?
NBA Youngboy, or Youngboy Never Broke Again, is a famous young rapper from Louisiana. Wendy Williams called him out for his many children and recent trouble with the law. So, what is Youngboy's net worth today? And how many children does he have?
NBA Youngboy, or Youngboy Never Broke Again, is a famous rapper — and he's made even more famous thanks to talk show host Wendy Williams calling him out on her show. So, what is Youngboy's net worth, and how did he accrue his money over time? Also, how many children does he have? Here's what we know about the music star's life.
How did NBA Youngboy get famous?
NBA Youngboy was born Kentrell DeSean Gaulden in Baton Rouge, Louisiana, in 1999. AllMusic reports his rise to fame began in 2015-2016, and his music release in 2017 put him on the Billboard charts often. "Until Death Call My Name" was his debut album in 2018 that hit the Billboard Top 10.
So, how did Youngboy's net worth get to where it is today? It seems he was inspired by the other artists he listened to, particularly Lil Phat. "Life Before Fame" was Youngboy's debut mixtape in 2015, and he was on an upward trajectory from there. He also featured other notable artists on his albums and mixtapes, like DaBaby. The artist featured his mother, Sherhonda Gaulden, on his 2020 mixtape as well.
NBA Youngboy is gaining even more fame after his response to Wendy Williams. The talk show host called him out on her show for his arrest and his multiple children with different women.
While the rapper could've spewed hate against Williams, he chose a different approach. In an Instagram statement, he added, "tell MS. WENDY WILLIAM I say she got a good soul and she's a beautiful women I can see that threw all the bad comments thrown at her tell her count her blessings (STAY IN GOOD SPIRIT), Sincerely, Kentrell."
What is NBA Youngboy's net worth?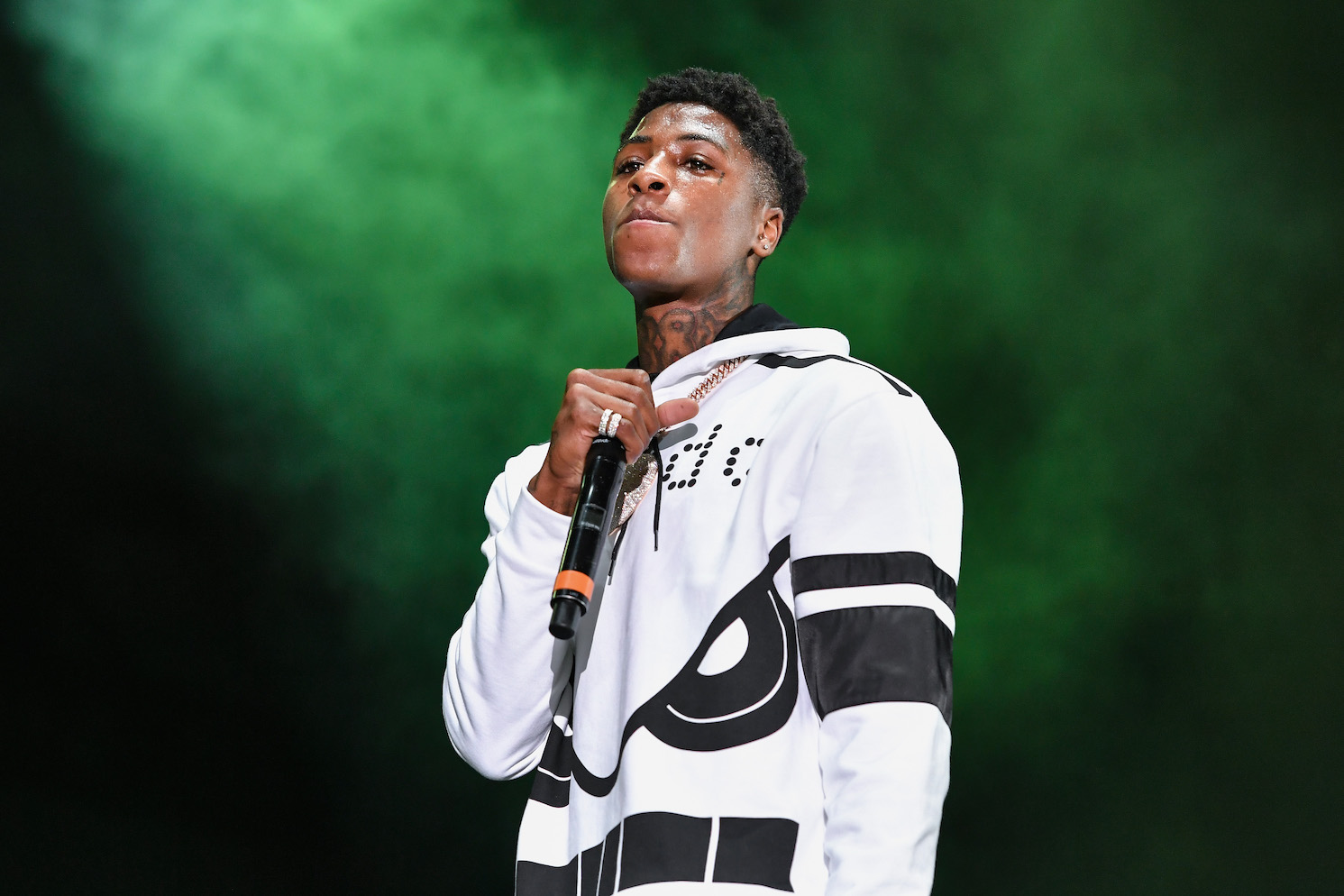 So, what is NBA Youngboy's net worth in 2021? According to Celebrity Net Worth, the rapper is worth $6 million thanks to his successful career.
Aside from his successful albums and mixtapes as mentioned above, the musician also has success with his music videos. His video for "Untouchable" reportedly has over 140 million views on YouTube, and his other videos also have over 100 million views. His creativity continues to shine through his music and videos, and his fanbase is certainly slated to grow.
In 2020, Youngboy talked to Tidal about how he churns out so much music, too. "That's how I find my peace … and get my point across," he said. "I'm an 'in the moment' person with my music. I just go off wherever I feel or whatever the situation is."
How many kids does he have?
After Williams called out NBA Youngboy for being a young dad, many may wonder how many children he actually has. According to The Sun, he currently has at least seven kids, though it's not completely clear with how many women.
Kayden, nicknamed Draco, and Armani are with a woman who goes by Nisha. Baby K isn't biologically Youngboy's, but Youngboy thinks of himself as the father of the child. And Baby K's brother, Kamiri, is Youngboy's. The mother is Starr Dejanee.
The rapper has two more sons, Taylin and Kacey, with two other women. Kodi Capri, his daughter, was born in November 2020, and he had another son in January 2021. It's currently speculated that he could have another child on the way, too.
"It's amazing," Youngboy said of fatherhood to Tidal. "I ain't never successful until I grow and watch my children be successful." Perhaps some of Youngblood's net worth will go to his kids in the future.
Check out Showbiz Cheat Sheet on Facebook!