NBC News Correspondent Kristen Welker Is Overwhelmed by Motherhood: 'All I Felt Was This Bond'
With the arrival of their newborn daughter in June, NBC News journalist Kristen Welker and her husband fulfilled their long-awaited dream to become parents. Their daughter's name is Margot Lane and the pair is in love with the little one. Now Welker is back at work from maternity leave and here's how motherhood has impacted her.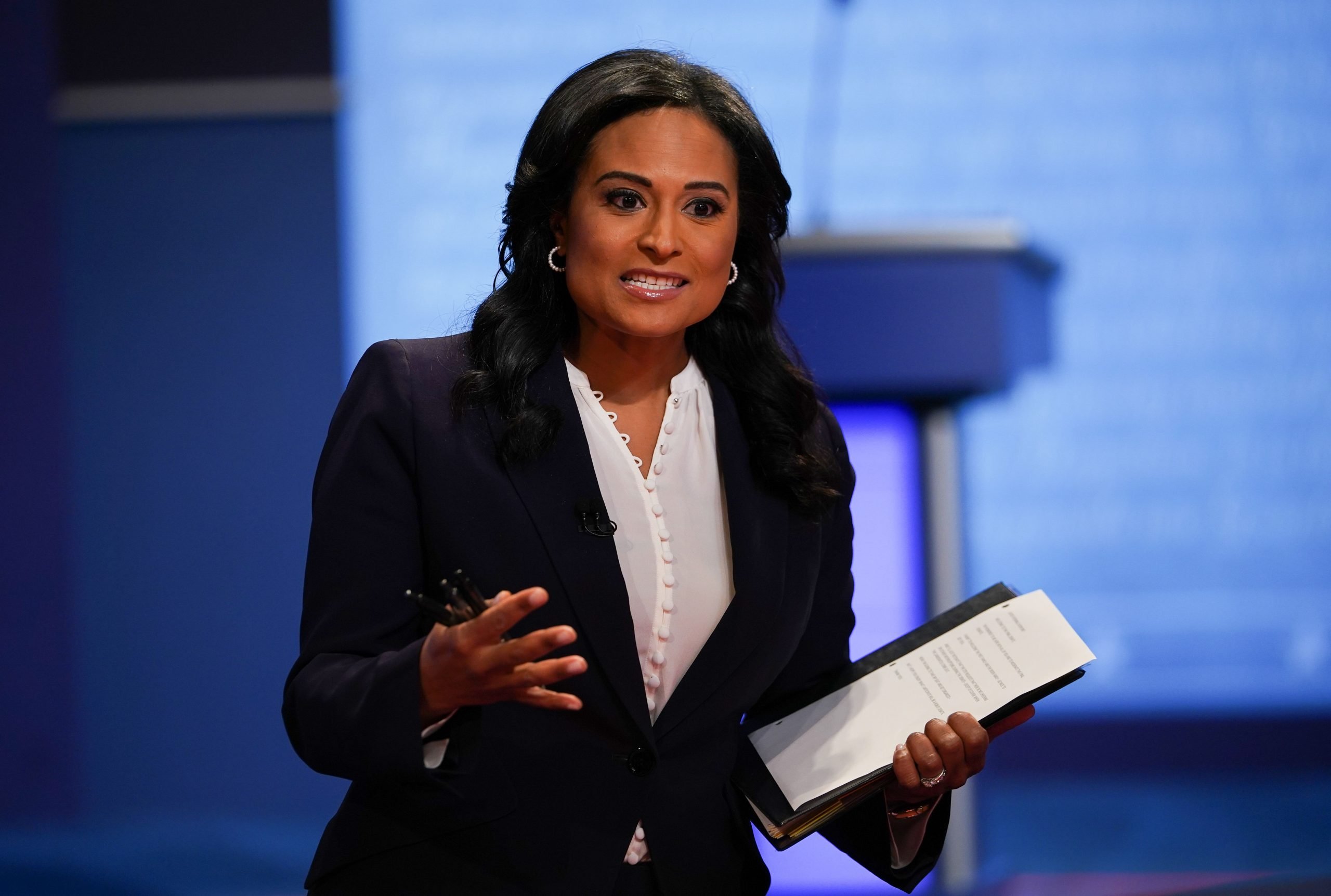 Welker and her husband became parents in June
Appearing on Today earlier this year, Welker and her husband John Hughes revealed the news that they were expecting their first child, disclosing the complications they had faced in attempting to conceive. The pair eventually made the decision to have a child via in-vitro fertilization with no success.
"First round of IVF, it went really well and I thought, 'I'm going to be pregnant within the next few months, no problem,'" Welker said. After learning that her uterus lining was too thin to carry a pregnancy, she and her husband saw specialists to attempt to remedy the situation. "And I thought, 'OK, well, let's fix it. There has to be something that we can do to fix this,'" she added. Feeling, Welker said, like a 'failure,' the couple finally made the decision to give birth via a surrogate. When she made the announcement on the show, their baby was only a couple of months away from arriving.
"After years and years of trying, I'm having a baby girl with John and we are so excited," she told the morning show. "It's with the help of a surrogate." Hughes added at the time, "Our surrogate has been amazing. I can't explain just how wonderful she's been. For her, this was about giving something to us that she felt a deep connection to."
Baby Margot has made life an 'adventure'
Returning to work recently after maternity leave, Welker and Hughes appeared via video on Today to introduce viewers to baby Margot.
"The last few months have really been, I think, the best of our whole lives and we are just so in love with Margot," she said. "She is the love of our lives and every day is a new adventure and just watching the world through her eyes is the greatest gift and joy and blessing so we're just doing so great. I spent so many years thinking about, dreaming about motherhood, struggling, fighting for this moment and motherhood was even more amazing and is even more amazing than I could have ever imagined."
Welker went from anxious to overwhelmed with love
The journalist, who wowed viewers with her performance as unflappable moderator of the 2020 presidential debate, shared with Hoda Kotb on the host's SiriusXM The Hoda Show that she grew anxious as the baby's delivery date closed in. But when she helped out during her daughter's delivery, her fears melted away as she was overcome with the emotion only a mother could have.
"In the weeks leading up to the birth and the delivery, I was a little nervous because I hadn't carried her," the journalist admitted. "I had this little seed of self-doubt. Will I have that maternal instinct? And so, as she was being born, I stretch my hands out … in that moment, Hoda, all of that self-doubt went away," the Weekend Today co-host revealed. "And all I felt was this bond and this overwhelming sense of love and connection that I'd never felt for another human being before."
RELATED: Is NBC's Chief White House Correspondent Hallie Jackson Married?