Is NBC's 'La Brea' a Revamped 'Land of the Lost' and Is it Worth Watching?
One of NBC's latest fall TV offerings, La Brea, premiered on Tuesday, Sept. 28, 2021, and the sci-fi drama held its own against ABC juggernaut Bachelor in Paradise. But will the new series start strong and fade fast, or will it stick around for the long haul? Here's what we think about La Brea.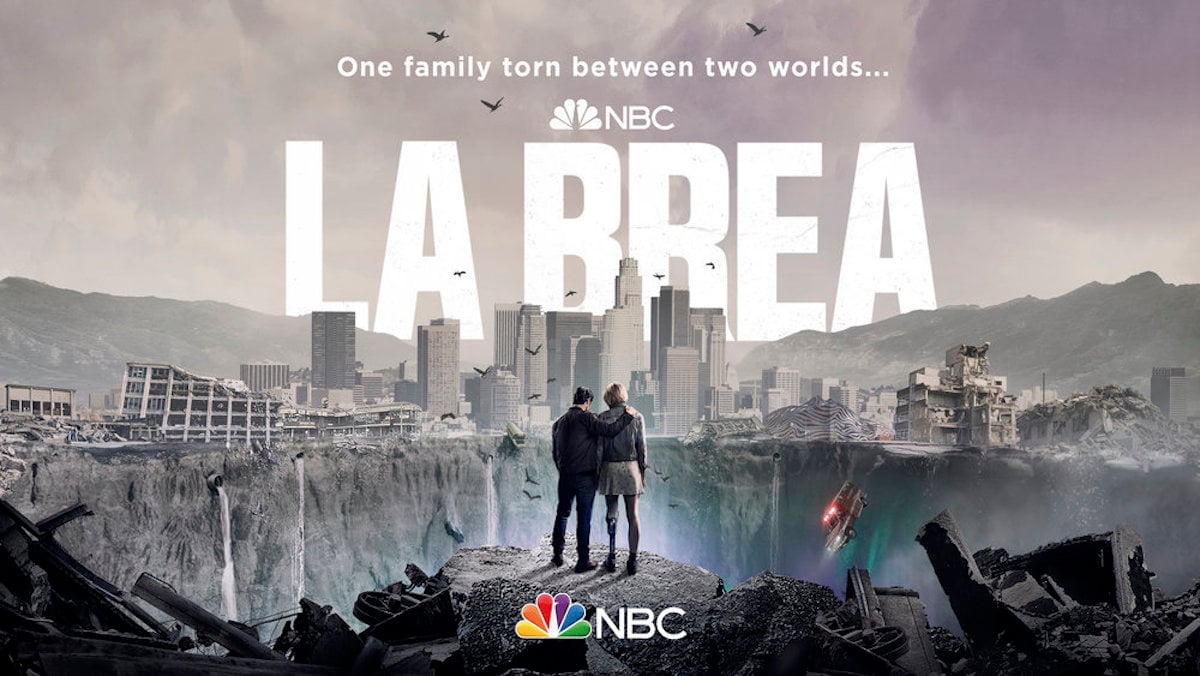 'La Brea' has sinkholes, dinosaurs, and more
When describing La Brea, it feels like we're giving you the details on one of the clubs Saturday Night Live's character, Stefon, would be raving about this season. It's got sinkholes, psychic visions, gigantic birds, and what looks like Hollow Earth. Throw in a dash of family drama, some bloody handprints, and we were intrigued. That feeling lasted for about the first 10 minutes of the episode.
NBC's summary of the series lets audiences know they're going to have to suspend their disbelief for the duration of the show. As we said, we're dealing with a world inside Earth. 
"An epic adventure begins when a massive sinkhole opens in the middle of Los Angeles, pulling hundreds of people and buildings into its depths. Those who fell in find themselves in a mysterious and dangerous primeval land, where they have no choice but to band together to survive. Meanwhile, the rest of the world desperately seeks to understand what happened. In the search for answers, one family torn apart by this disaster will have to unlock the secrets of this inexplicable event to find a way back to each other."
RELATED: Disney+ New Series 'Just Beyond' Offers Chills for the Whole Family
'La Brea' might be too goofy to last on network television, but that doesn't mean it won't work on a streaming platform
La Brea's premise is certainly interesting enough. However, the look and feel are too similar to Land of the Lost and not enough like … well, plain Lost. Natalie Zea, who plays Eve Harris in the show, is one of the brighter spots of the episode. Zyra Gorecki and Jack Martin, who play Eve's son and daughter, Izzy, and Josh, are also notable in their roles.
The special effects are where La Brea starts to fall apart. To be fair, many of us are spoiled from watching shows like Game of Thrones and Stranger Things. Those series stand out in their use of special effects, but this is a network television show, and likely doesn't have the big budget other series have to work with. 
Shows like Lucifer, The Mindy Project, and most recently Manifest have been saved by streaming services after not getting any traction on network TV. This is another series we could see really making the jump from "just okay" to "great" if presented on another platform.
RELATED: 3 Burning Questions 'Stranger Things' Season 4 Has to Answer
Is this dinosaur sci-fi series worth watching?
This one is a bit tricky. If you can watch and give it some grace around the special effects and CGI used for the creatures discovered in Los Angeles' most recent addition — a giant sinkhole — then yes, give it a try. It's intriguing, and there's really enough story there to carry the show on for multiple seasons. If you're looking for something on par with the magical special effects of shows like Lovecraft Country or even The Walking Dead, you should look elsewhere. 
La Brea airs on NBC Tuesdays at 9 p.m. ET.