'NCIS': 5 Burning Questions Fans Need Answered About Mark Harmon's Future on 'TV's Most-Watched Drama'
ARTICLE HIGHLIGHTS
'NCIS' season 19 began with Mark Harmon's Gibbs still suspended
Fans sprculate that Gary Cole was brought on as a future replacement
Could season 19 be the last for both Harmon and 'NCIS'?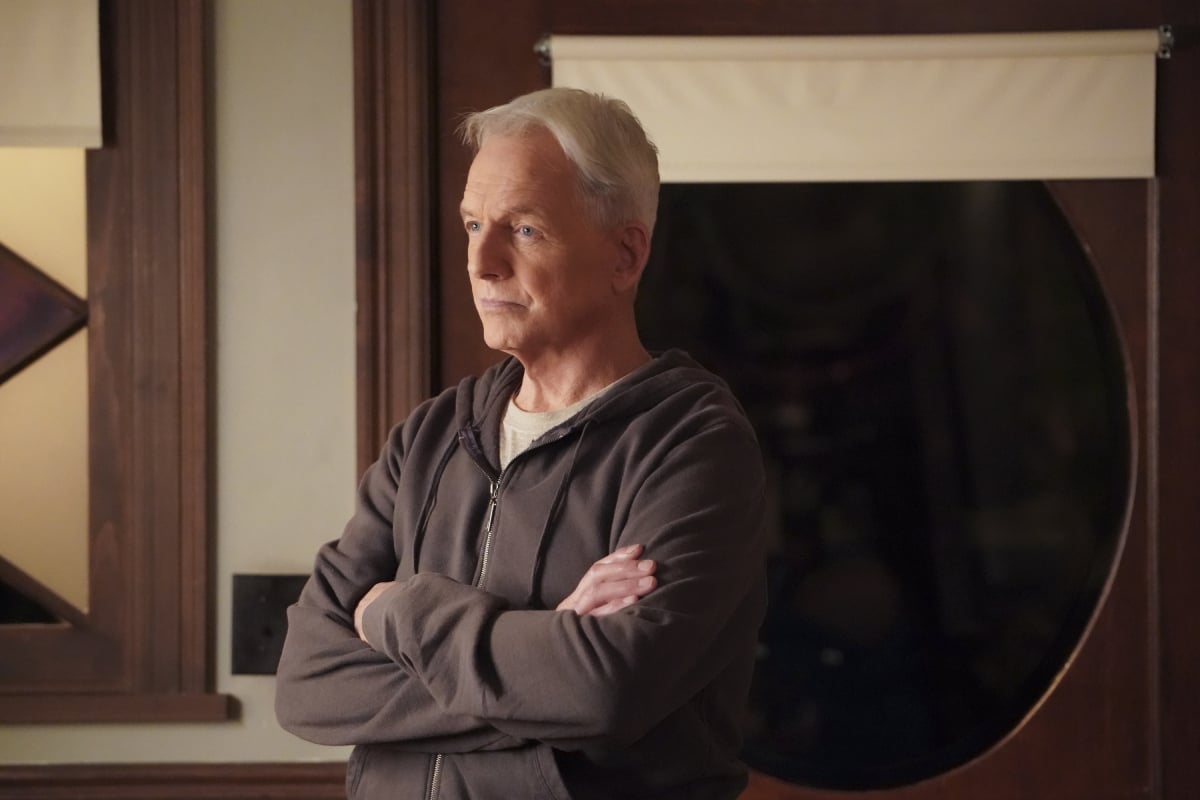 NCIS season 19 is officially underway, but fans still have a lot of questions about star Mark Harmon. In the premiere, Harmon's Leroy Jethro Gibbs was at the center of the story. His team found him alive after his boat exploded in the season 18 finale. But Gibbs made it clear that they don't need him, and he wouldn't commit to returning to NCIS.
What will Harmon's future look like on TV's most-watched drama? Here are five burning questions fans need answered.
5. Will Mark Harmon have a reduced role in season 19 of 'NCIS'?
In early 2021, rumors began swirling that Harmon was "ready to leave" NCIS after 18 seasons and more than 400 episodes. For weeks, it wasn't a sure thing that Harmon would return to the series he's starred in since 2003. In late April, CBS finally revealed that they had signed Harmon to a one-year deal to return for season 19. But that didn't stop the Harmon rumors.
Over the summer, reports started to emerge that claimed Harmon would have a lot less screen time in the new season. Just like 88-year-old David McCallum (Dr. Ducky Mallard) did a few years back, the expectation was that the 70-year-old Harmon would only appear in a handful of episodes.
"We take it year by year with Mark, we'd love to have him as long as he'd like to be here," CBS boss Kelly Kahl told Deadline in May. "Even in this past season, he might have been light in a couple of [episodes], so we're happy to work around his schedule."
But in the season 19 premiere, Harmon was the focus of the episode and had a ton of screen time. Which has fans wondering if the rumors of a reduced role were actually true.
4. Will Gibbs return to his team at 'NCIS'?
The season 19 premiere featured a case of the week while continuing Gibbs' storyline that began in the middle of season 18. Fans will recall that NCIS director Vance (Rocky Carroll) indefinitely suspended Gibbs after he used excessive force on a suspect. But instead of doing what he needed to do to get his gun and badge back, Gibbs refused and started enjoying his time off.
He took care of things around the house, worked on his boat "Rule 91", and got involved in an off-book serial killer case with investigative journalist Marcie Warren (Pam Dawber).
The name of Gibbs' boat seemed to be a clue that he had no desire to return to NCIS. As McGee (Sean Murray) learned in the premiere, Rule 91 is "when you decide to walk away, don't look back."
In the premiere, McGee told Torres (Wilmer Valderrama) that he doesn't think Gibbs is "coming back to anything" until he finds this serial killer. When McGee begged Gibbs to come back, he told him that NCIS didn't need him.
"Boss, you know I'm right. You have to. You built us. We have a serial killer to catch but in order to do that, we need to be a team. We need to be your team. Say something," McGee says.
"I am proud of you. Keep pushing me. Always keep pushing," Gibbs tells him. "Does that mean you're in?" McGee asks. To which Gibbs replies, "What do you got?"
3. Will Vance force Gibbs into permanent retirement?
The 20-second promo for the second episode of season 19 titled "Nearly Departed" features some intense action beats that indicate Gibbs may have found the elusive serial killer. But it also appears that Director Vance might have been alerted to the fact that Gibbs has gone rogue.
The clip shows the NCIS director attempting to reinstate Gibbs and bring him back to his team. He says, "Come back. What will it take? You tell me, I'll make it work."
But Vance's pleas are quickly edited with images that show an altercation between Gibbs and an armed suspect. If Vance is made aware of Gibbs unofficial investigation — and if he attacks another suspect — this could mean that Gibbs' "indefinite" suspension at NCIS might become permanent.
If he doesn't return to NCIS to lead his team, what would that mean for Harmon's future on the series? They made Ducky the NCIS historian to account for his reduced role, but where would they put Gibbs?
"Mark's always been part of the show, Mark's always going to be part of the show," Kahl said. "In terms of his on-air appearances, we're just going to have to see how it plays out going forward."
2. Is Gary Cole taking Mark Harmon's place?
The season 19 premiere didn't introduce fans to the newest series regular, Gary Cole's Alden Park. His first episode will be number two "Nearly Departed," when the NCIS team discovers that someone else has been tracking the serial killer case.
A sneak peek for the episode reveals that Cole's character is originally considered a suspect in the case. But we know (thanks to casting announcements) that Cole's character is actually an FBI Special Agent.
Does that make Alden Park the new "Fornell" at the FBI? Or, will he end up taking over Gibbs' job at NCIS?
1. Will season 19 be the end of 'NCIS'?
Most fans believe that Gibbs is NCIS, and vice versa. Kahl has made it clear that he will always be part of the show. But, how much longer will he want to go on? If NCIS without Harmon isn't an option, could that mean season 19 will be the last?
In the season 19 premiere, the now 70-year-old Harmon looks every bit his age. He didn't have that Gibbs swagger fans know and love. And Kasie Hines (Diona Reasonover) even joked about the thought of Gibbs having a romantic relationship with Marcie. She compared Gibbs getting intimate with someone to the "mating habits of water buffalo."
The Gibbs character is not the same, and this could be his final season. Which would most likely mean the end of the series. But that's not what producers are thinking about right now.
Showrunner Steven Binder told TV Line that the focus at the moment is getting the band back together again after breaking them up at the end of season 18.
"I'd say that a lot of things are reported on the show that aren't necessarily true. We are focusing right now on telling the best stories we can with the characters we have, and Gibbs is a part of that world, and I think we're doing a pretty good job with that," Binder said.
New episodes of NCIS air Monday nights on CBS.