'NCIS': All the Characters We Lost In Season 18
NCIS Season 18 had shocking deaths and exits.
NCIS Season 18 was full of surprises. Among those surprises was the death of some characters and the unexpected departure of others. At times, it was a tough season to watch, as storylines became dark at times. Here's a look back at all the characters we lost during NCIS Season 18.
Breena Palmer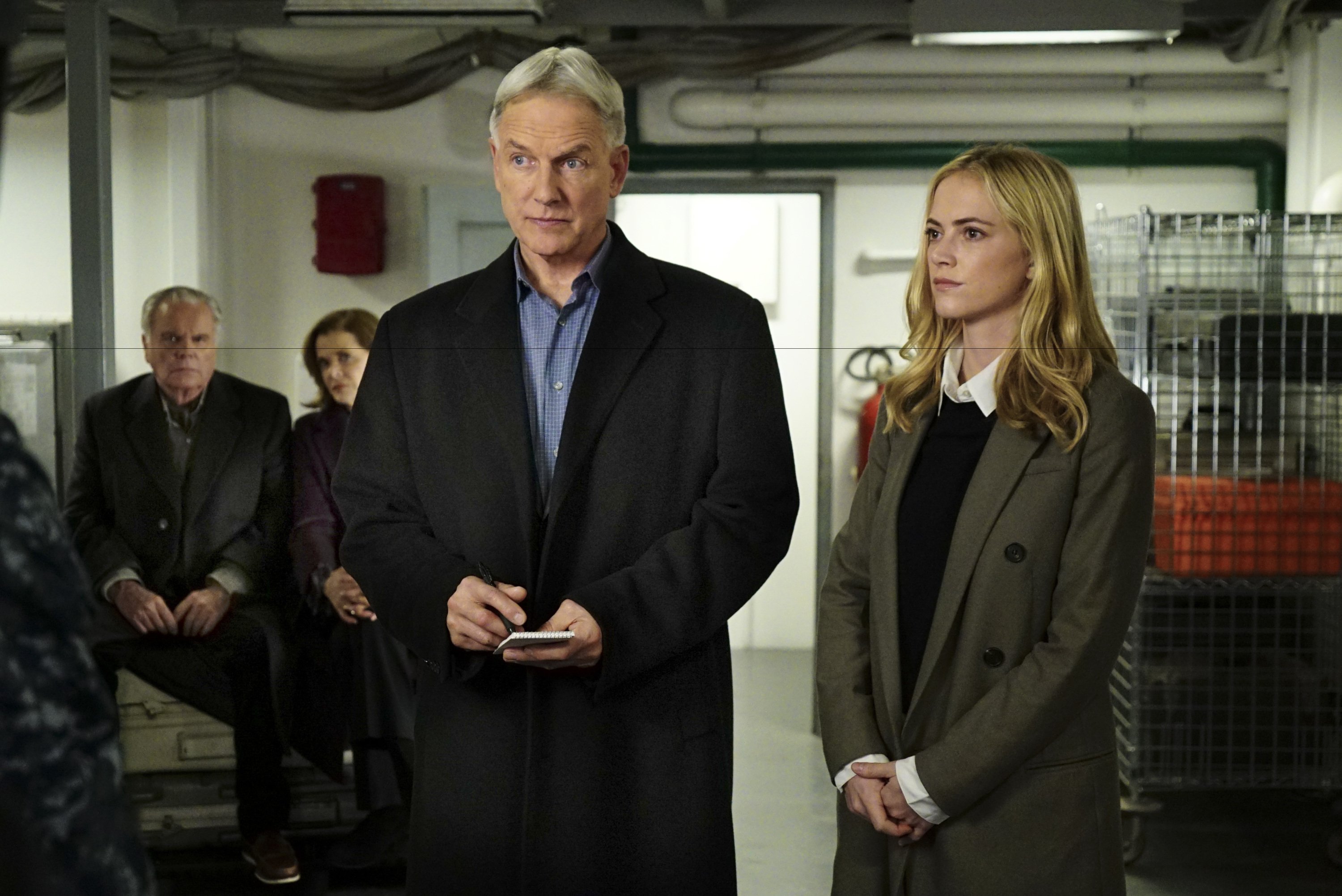 Viewers were shocked when it was revealed Jimmy Palmer's (Brian Dietzen) wife, Breena (Michelle Pierce), died. She lost her battle to COVID-19. Jimmy announced his wife's death at the beginning of NCIS Season 18 Episode 7 (titled "The First Day"). He dealt with Breena's death by trying to be his usual, cheerful self. At the start of the episode, he comes bounding into the office, asking if anyone needs a refill of disinfectant wipes. Considering what he experienced, it's not surprising Jimmy became overly conscious of germs after losing Breena.
Jimmy realized just how much his NCIS co-workers meant to him after his loss. One thing you might have noticed is that Jimmy says, "Good morning, family," when he arrives. His experience with Breena's death made him realize just how much of a family Bishop, Torres, McGee, and Gibbs had become.
Jack Sloane
Jack Sloane (Maria Bello) made her exit during NCIS Season 18 Episode 8. The episode ended with tears and a surprise kiss between Sloane and Gibbs (Mark Harmon). Sloane initially wanted to move to Costa Rica because she needed a change, but she later decided to stay in Afghanistan and help manage an organization called Safe Passage.
Emily Fornell
Another shocking death came during NCIS Season 18 Episode 9 (titled "Winter Chill"). During this episode, we learn Emily Fornell (Juliette Angelo), Tobias Fornell's (Joe Spano) daughter, dies after a drug overdose. This was devastating for Tobias, as he worked so hard to find the person responsible for getting the drugs into his daughter's hands. Everyone thought Emily kicked her habit, especially after completing rehab, but she was still fighting addiction.
Ellie Bishop
Ellie Bishop (Emily Wickersham) quit working for NCIS so she could take Odette (Elayn Taylor) up on her offer and receive special training. Unfortunately, this meant Bishop would have to sabotage her career and become a disgraced agent. Odette helped her accomplish this by making it look like she leaked sensitive NSA documents. Bishop and Torres (Wilmer Valderrama) had a heartbreaking final conversation and shared a bittersweet kiss.
Agent Jessica Knight's team
The newest member of the NCIS team, Agent Jessica Knight (Katrina Law), has already suffered a major blow. During NCIS Season 18 Episode 15 (titled "Blown Away"), her entire team was killed in an explosion. Jessica was injured but managed to escape with a concussion. After her hospital discharge, she helped the McGee (Sean Murray) and Torres investigate why her team members were killed.
A death on 'NCIS: Los Angeles'
NCIS wasn't the only show in the franchise to lose characters this season. NCIS: Los Angeles also lost one of their recurring characters. During NCIS: Los Angeles Season 12 Episode 14, Anatoli Kirkin (Ravil Isyanov) is shot in the chest when he tries to help find Callen's girlfriend, Anna (Bar Paly).
Follow Sheiresa Ngo on Twitter.