'NCIS': All the Signs That Maria Bello's Jack Sloane Is Headed for a Deadly Exit
Maria Bello's run as Jack Sloane on NCIS will soon be coming to an end. Before season 18 began, it was revealed that Bello would be leaving the series mid-season after eight episodes.
But what's not known is how the show will say goodbye to the character. Is it possible that Sloane will have a deadly exit from the popular CBS procedural?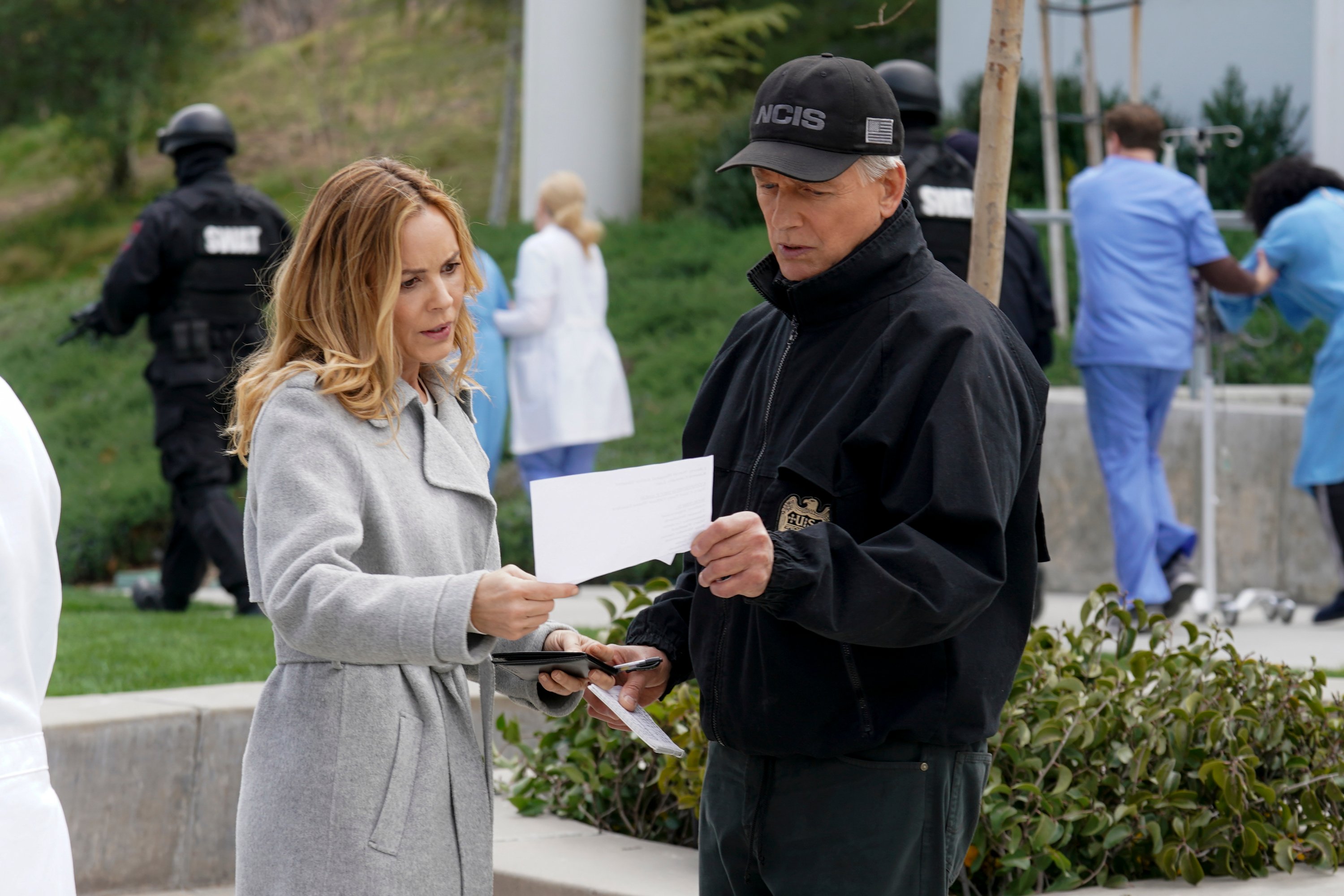 Will 'NCIS' give fans clarity about Sloane and Gibbs?
Sloane's relationship with Gibbs has been one that's left fans with a lot of questions and not many answers. It seems as though they possibly hooked up at Christmas a couple of seasons ago.
Sloane also has that elephant painting which she's made clear is extremely important. And there have been plenty of moments where it seems that something is absolutely going on between the two.
However, the show has given zero confirmation about what's really going on between Sloane and Gibbs – and they're running out of time. Will writers address this before the character leaves? At this point, it's not a sure thing.
As Carter Matt points out, when you look back at previous NCIS exits, the show does usually give some clarity. But sometimes it happens much later. If they do plan to give fans more details about Sloane and Gibbs' relationship, they are going to have to do it soon. All signs indicate that the next NCIS episode will be her last.
The episode synopsis for Jack Sloane's exit hints it could be deadly
NCIS Season 18, Episode 8 "True Believer" will probably be it for Sloane, and there's a possibility she won't ever return. After CBS released the episode synopsis, many fans are convinced that Sloane's exit will be deadly.
After jumping back in time earlier in the season, the narrative has now caught up with the present day. And it looks like "True Believer" will mostly focus on Sloane and Gibbs.
"When Sloane's name is discovered in Afghanistan at the site of an abandoned bus with a dead driver, Gibbs accompanies her on a trip to find a group of girls who were kidnapped from the bus," the synopsis reads.
It goes on to say that McGee (Sean Murray), Bishop (Emily Wickersham) and Torres (Wilmer Valderrama) will be tracking down a hacker who emailed "compromising information" to the Taliban.
The episode synopsis doesn't specifically say that it will be Sloane's final appearance. However, a photo she shared on Instagram that marked her final day of filming shows Bello wearing the khaki gear that she will have on episode eight.
'NCIS' fans are not happy with the description of Sloane's last episode
After CBS released the episode synopsis for "True Believer," fans took to social media to voice their disappointment. Even though it appears the episode will be Sloane-centered, the plot has left many unhappy.
"Sloane's last episode is centered around Afghanistan. Why does this make me want to throw up? #NCIS," one fuming fan tweeted.
A second replied: "You and me both. A character's final ep being set in a war zone does NOT sound positive at all to me. #NCIS."
On Reddit, one fan said they've been anticipating Sloane's death since Bello announced she was leaving. "NCIS loves to kill off main or recurring female characters," the skeptic wrote.
Other fans expressed their disappointment about the episode having nothing to do with Sloane's daughter, Faith (Kate Hamilton). And some said their only wish was that Sloane would "keep smiling" through her final episodes.
Fans will finally find out the fate of Jack Sloane when the "True Believer" episode of NCIS airs Tuesday, February 16 on CBS.