'NCIS': Best Season 18 Episodes
NCIS Season 18 was full of surprises. There were unexpected departures, shocking deaths, and unanswered questions. Here are six of the best NCIS Season 18 episodes according to IMDb.
'NCIS' Season 18 Episode 3: 'Blood and Treasure'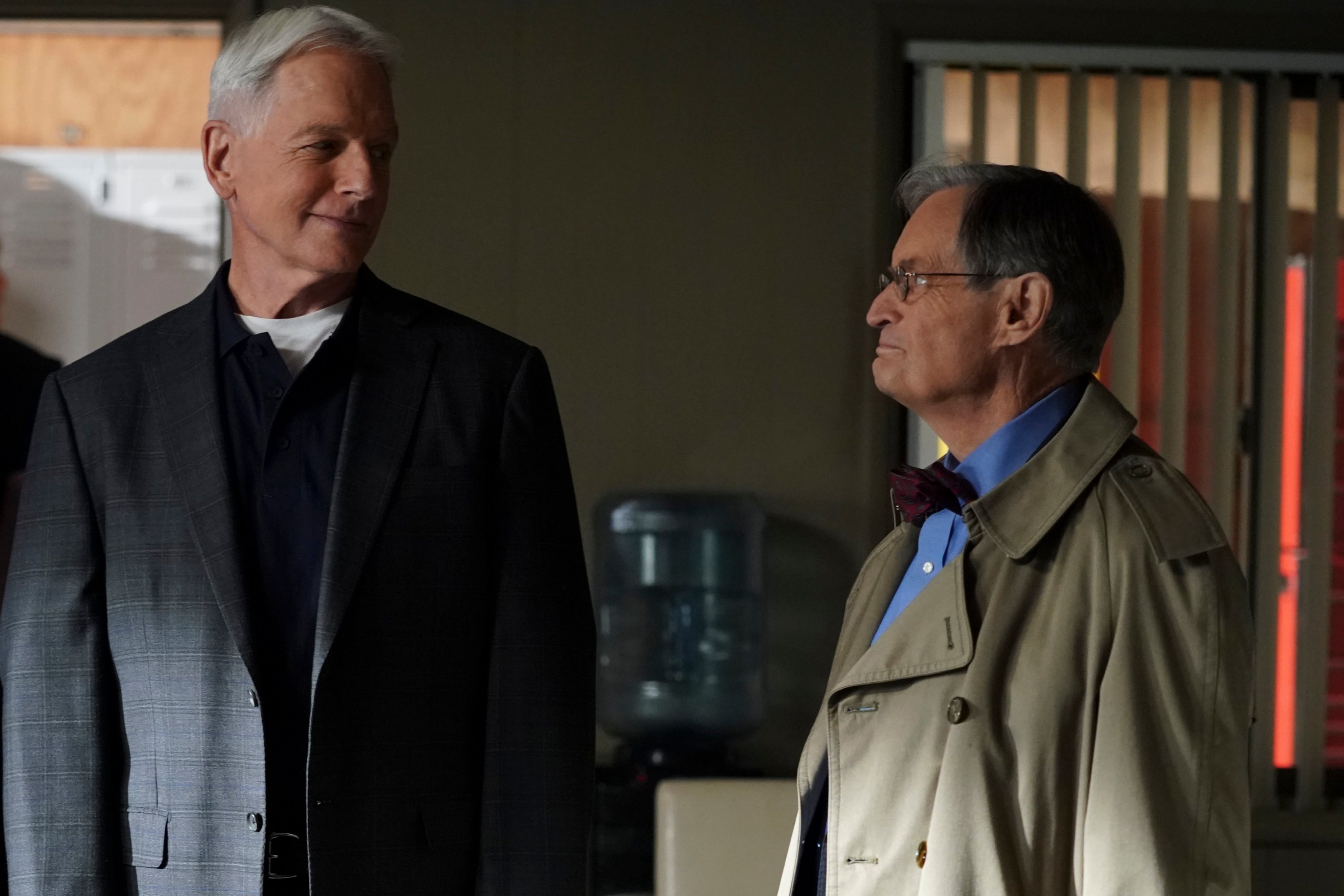 IMDb rating: 8.0
The NCIS team participates in a treasure hunt so they can solve a murder mystery. Also, Gibbs (Mark Harmon) continues to help Fornell (Joe Spano) find the person responsible for his daughter's overdose. One surprise you might have noticed is that Thomas F. Wilson, the actor who played Biff in the Back to the Future franchise, guest-starred in this episode. He played Angus Demint.
'NCIS' Season 18 Episode 4: 'Sunburn'
IMDb rating: 8.1
During NCIS Season 18 Episode 4 (titled "Sunburn"), we see McGee (Sean Murray) and his wife, Delilah, on vacation. We don't see McGee's wife often, so it was a welcome guest appearance from actor Margo Harshman.
Delilah Fielding was introduced during NCIS Season 11, Episode 1 (titled "Whiskey Tango Foxtrot"). Delilah became paralyzed during season 11, episode 13 (titled "Double Back"), after an explosion at a gala she was attending. She lost her ability to walk after a piece of shrapnel became lodged in her spine.
'NCIS': Season 18 Episode 14: 'Unseen Improvements'
IMDb rating: 8.2
NCIS Season 18 Episode 14 was probably a fan favorite because Phineas (Jack Fisher) made a guest appearance. The young boy used to be Gibbs' next-door neighbor. The two grew very close, and Gibbs became a father figure to him. At one point, it looked like the boy might move in with Gibbs after his mother was killed. Hopefully, we'll see more from Phineas and receive updates.
'NCIS' Season 18 Episode 16: 'Rule 91'
IMDb rating: 8.2
The famous Gibbs Rules were front and center during the NCIS Season 18 finale. A new rule (Gibbs rule 91) was introduced during this episode. When Bishop (Emily Wickersham) asks Gibbs what rule 91 is, he says, "when you decide to walk away, don't look back." Bishop seemed to take this rule to heart, and she decides to leave the NCIS team. This didn't go over well with Torres (Wilmer Valderrama), who thought their relationship was going to continue to move forward. Instead, Bishop tells him, "I didn't mean for us to happen."
'NCIS' Season 18 Episode 5: 'Head of the Snake'
IMDb rating: 8.7
Episode 5 focused on Gibbs and Fornell's continued search for the head of the drug ring that supplied Emily Fornell with counterfeit opiates. It was a heavy episode at times, but there were moments of comic relief from Joe Spano and Wilmer Valderrama. This episode was likely a favorite among fans because it was finally revealed why Gibbs shot McGee.
'NCIS' Season 18 Episode 2: 'Everything Starts Somewhere'
IMDb rating: 8.7
NCIS Season 18 Episode 2 (titled "Everything Stars Somewhere"), also received an IMDb score of 8.7, tying for the most-loved NCIS Season 18 episode. This was the episode where Gibbs and Ducky meet for the first time. Sean Harmon, Mark Harmon's son, played the younger version of Gibbs. Young Ducky was played by Adam Campbell.
Follow Sheiresa Ngo on Twitter.