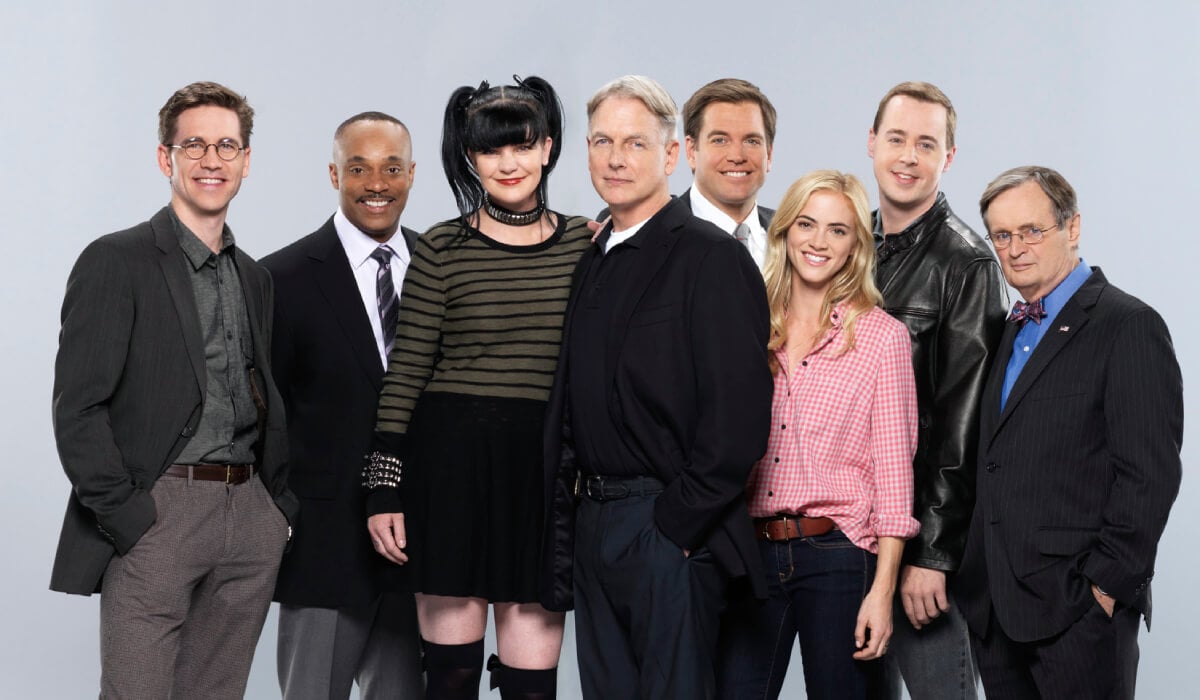 'NCIS' Boss Admits They Thought Mark Harmon's Exit Would Be the 'Death' of the Show
'NCIS' bosses open up about one move they thought would be the end of 'NCIS' in a special retrospective to mark the 20th anniversary of the show.
For nearly two decades, Mark Harmon's role as Special Agent Leroy Jethro Gibbs was synonymous with the hit CBS crime drama NCIS. His departure in the show's 19th season left fans and industry insiders wondering about the series' future.
Executive producer Charles Floyd Johnson recently admitted that the team feared Mark Harmon's departure could spell the end for NCIS. Johnson revealed that the concerns weren't just about fan reaction but also about Harmon's integral role as a linchpin that held the series together.
'NCIS' boss confesses that Mark Harmon's exit would be the 'Death' of the series
For many years, if someone mentioned NCIS, it was almost guaranteed that Mark Harmon's name would immediately spring to mind. He helmed the wildly successful CBS crime drama for nearly two decades, assuming the role of Special Agent Leroy Jethro Gibbs.
However, Harmon made his departure in the early episodes of the show's 19th season back in 2021.
Charles Floyd Johnson, one of the show's executive producers, recently shared his reflections on Harmon's exit during a special retrospective marking the 20th anniversary of NCIS.
Johnson conveyed that the production team had long feared Harmon's departure would spell the end of the series.
"We thought [Harmon leaving] was the death knell," Johnson revealed. "Coming in at 6:30 a.m., five days a week, and being the major character that was the linchpin — that's pretty tough, and he did it for 18 seasons."
Johnson revealed that as Harmon neared his 70s, he desired to focus more on his family life with his wife, Pam Dawber, and their children.
Harmon had also been dropping subtle hints about potentially leaving since around the 15th or 16th season, according to Johnson.
Mark Harmon finally bids farewell to CBS' hit crime drama
In the end, Harmon extended his NCIS tenure for a few more years. His decision was primarily driven by his strong sense of commitment to the series.
Yet, when the show hit its 18th season, hints began to emerge, signaling his eventual exit.
Harmon made his final curtain call in the show's 19th season in the episode titled "Great Wide Open." Within that episode, his character Gibbs chose a quieter life in Alaska, finding solace for the first time since the tragic loss of his initial spouse and child.
As for the possibility of Harmon making a comeback on NCIS in a guest or recurring role, it's anyone's guess.
While there's no question that fans would be ecstatic to welcome him back, the choice rests solely with him.
On a bright note, fans can relive Harmon's iconic performances as Gibbs through numerous NCIS episodes available via a Paramount+ membership.
'NCIS' bosses believe this character saved the series
Johnson elaborated on how thrilled they were to bring Gary Cole on board as NCIS Supervisory Special Agent Alden Parker.
The NCIS boss gave Cole credit for revitalizing the show, masterfully juggling continuity with just the right innovation to keep things engaging.
Johnson clarified that numerous candidates had been considered for the role. However, when the team ultimately opted for Cole, they didn't present the part as a straightforward replacement for Gibbs.
"[We] hit gold," Johnson said of Cole's casting.
This nuanced approach proved essential for both Cole and the show's viewers. Johnson revealed that they offered the role to Cole with a flexible scope. This approach allowed him to develop his character without the burden of filling the shoes of a figure who had been a cornerstone of the series for almost 20 years.
According to the producer, this decision was a jackpot for the series. And it could not have happened at a better time.