'NCIS' Boss Says Gibbs Is a 'Troubled Soul'
NCIS Season 19 will continue Gibbs' storyline and his hunt for the serial killer. Here's why NCIS boss Steven D. Binder says Gibbs is a "troubled soul."
Gibbs is 'troubled' says 'NCIS' producer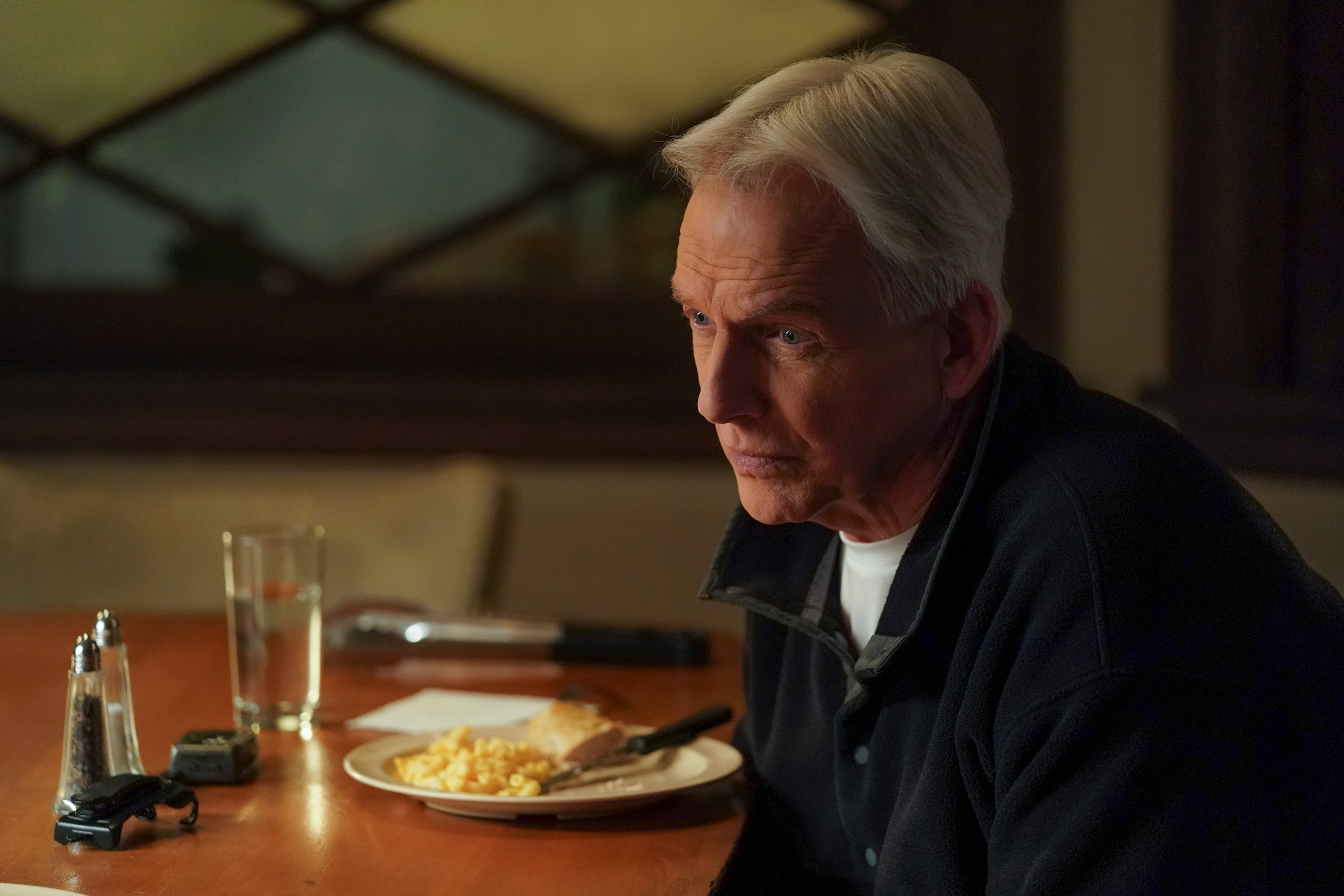 During season 19, Gibbs' (Mark Harmon) top priority will be getting revenge on the person who blew up his boat, reports TV Line. According to Executive Producer Steven D. Binder, Gibbs isn't one to shy away from dishing out payback (he took out Pedro Hernandez as payback for killing his wife and daughter).
However, even after Gibbs gets his revenge, what's left for him? Will he return to NCIS? If not, what will his life look like? Will Gibbs just sit home and have the skeletons from his past haunt him until he dies?
"Even if he were to go back to his former life at NCIS, his deeper issues don't just go away," Binder says. "And if he officially moves on, what happens to a guy like Gibbs without the job? We know his heart is pure, but Gibbs has been a troubled soul for a long time."
Gibbs longs for connection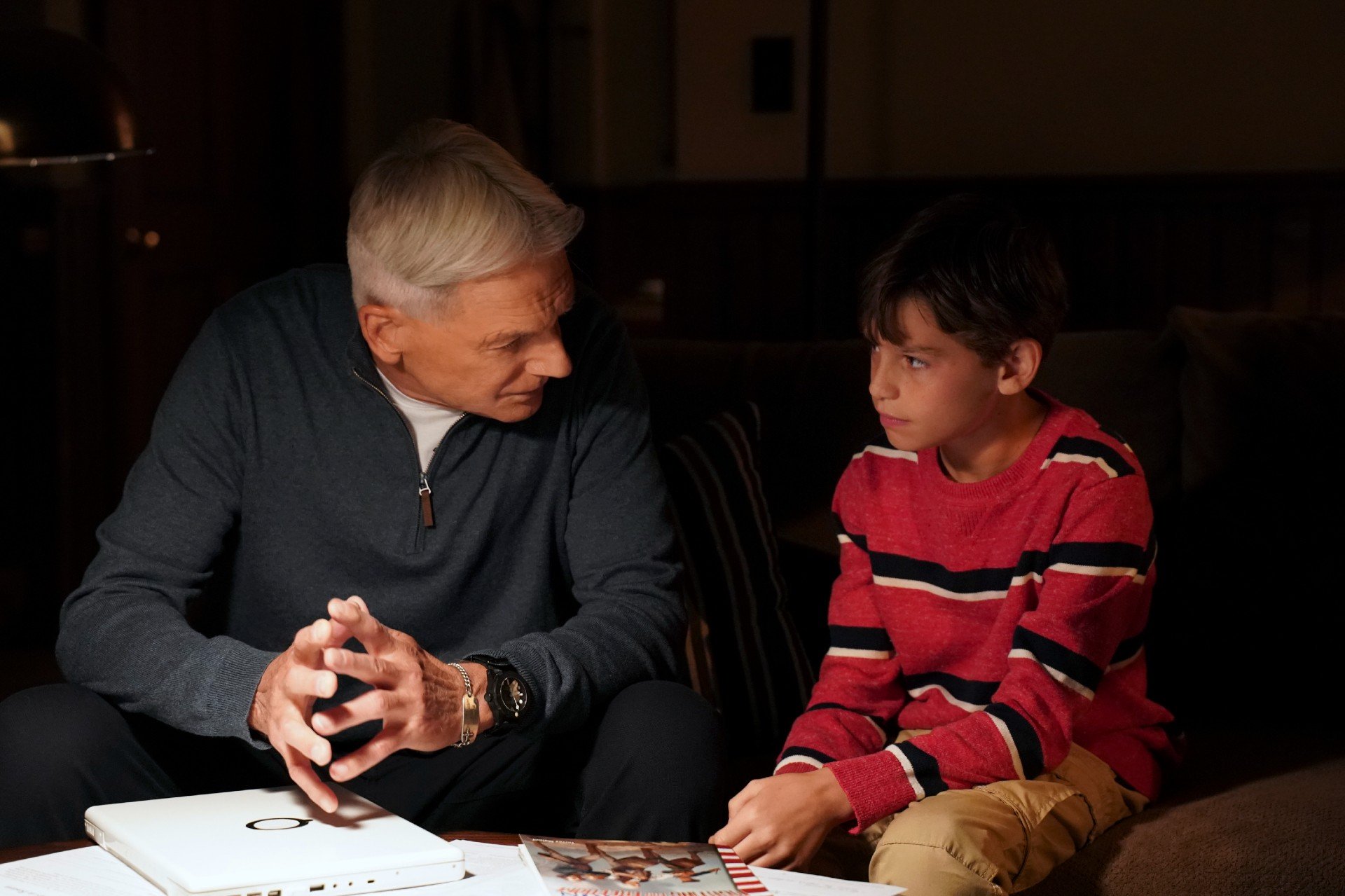 We see a softer side of Gibbs when Phineas (Jack Fisher) is introduced during NCIS season 17. Gibbs and Phineas grew close during the time he babysat him. He even helped Phineas with school projects and invited him to the NCIS offices.
Phineas' world was turned upside down after Gibbs shot his mother, Sarah (Sahar). He had no choice because she was about to kill Ziva (Cote de Pablo). At the time, Phineas didn't have anyone (his relatives were being tracked down), so there was a possibility that Gibbs would step in and take care of the boy.
At one point it looked like Phineas might stay with Gibbs and live with him. Binder revealed during a special interview with CBS that Gibbs was originally going to raise Phineas.
"A lot of people probably thought Phineas was going to end up being raised by Gibbs," says Binder. "And there was a point in the writer's room where Phineas was going to end up being raised by Gibbs, and that would be a recurring character. It just felt to us that we should bookmark that story and leave that behind us."
Will Gibbs ever love again?
Gibbs' troubles seeped into his romantic life. He can't seem to hold onto a relationship. Perhaps no one will ever replace his late wife, Shannon, who was killed by Mexican drug dealer Pedro Hernandez. Shannon identified Hernandez as the murderer of a Marine. Before she was able to testify against him, he crafted a plan to kill her and her daughter, Kelly, who was just 8 years old at the time.
Gibbs came close to a relationship with Jack Sloane (Maria Bello). They had flirty interactions and kissed at the end of NCIS Season 18 Episode 8 (titled "True Believer"). However, things didn't end up the way we would have hoped. Sloane left NCIS (and the country), so it doesn't look like there will be a romance between these two.
It seems like Gibbs is going to fly solo. He was given the opportunity to try a dating app during NCIS Season 17 Episode 15 ("Lonely Hearts"), but he didn't pursue it. His friend, Phil Brooks (Don Lake), a retired captain, told him about an app called Fleet Date.
"I figured the app worked for me; maybe it will work for you," he says. Phil created a profile for Gibbs and posted it on the site. "Phil, it's not me," says Gibbs. "That won't even work on my phone." Since Gibbs' phone was so outdated it couldn't support the app, Phil bought Gibbs a new phone. "Who knows? Maybe you'll find love, too," says Phil. However, as soon as Phil leaves, Gibbs throws the phone in the fireplace.
Follow Sheiresa Ngo on Twitter.