'NCIS': Brian Dietzen Did Just Did Something That Mark Harmon Never Did
ARTICLE HIGHLIGHTS
Brian Diezen has been a part of NCIS since season 1.
Dietzen's Jimmy Palmer was the focus of a heartbreaking COVID-related season 18 episode.
Dietzen jus accomplished something that Mark Harmon never did over his 400+ episodes.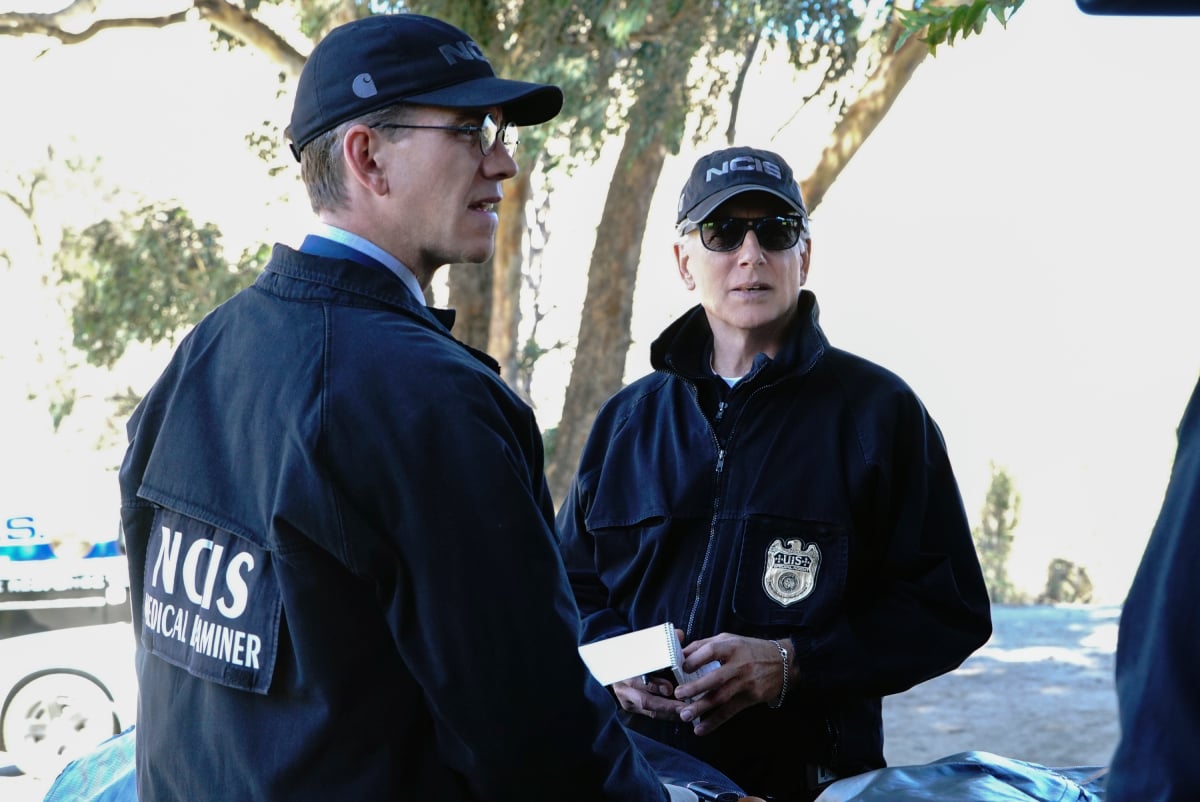 NCIS season 19 has been quite unique and eventful. Mark Harmon's Leroy Jethro Gibbs shockingly said goodbye to his team after more than 18 seasons and 400 episodes. Then, Gary Cole's Alden Parker joined the team and took Harmon's place.
Now, star Brian Dietzen — who plays Jimmy Palmer on the long-running procedural — is taking on a whole new role behind-the-scenes. And it's something Harmon never did.
Brian Dietzen first appeared on 'NCIS' in season 1
Dietzen's character isn't an NCIS OG, but he's close. Jimmy Palmer first appeared in the season 1 episode "Split Decision" as the assistant medical examiner to David McCallum's Dr. Ducky Mallard.
He was a recurring character at first, who was portrayed as a geek with a tendency to ramble. Palmer was always intimidated by Gibbs and referred to as the "autopsy gremlin" by Tony DiNozzo (Michael Weatherly).
But the character eventually became a surrogate son to Ducky. And when the chief medical examiner retired, Palmer took over for Ducky and became a series regular. Over the years, Dietzen has appeared in 322 episodes of NCIS, and counting.
Jimmy Palmer was the focus of a heartbreaking season 18 episode
Despite appearing on NCIS hundreds of times, Palmer is rarely the subject of an episode. But there was one occasion where his storyline was the main focus in season 18, and the episode was absolutely heartbreaking.
Fans had followed Jimmy throughout the years as he met and married his wife Breena (Michelle Pierce). The couple later tried to adopt a child, and welcomed a daughter named Victoria Elizabeth. But in the season 18 episode "The First Day," Jimmy became a widower when Breena died from COVID-19.
"I think that unfortunately in our country — and across the world I should say — that's been the case for a lot of folks who have dealt with COVID so closely," Dietzen told Entertainment Tonight of the episode.
"…In many ways, this episode turned out to be a recognition of people who have lost others during this pandemic. If you wanted to get more specific about it, it's about our frontline workers and about people who have helped us deal with this pandemic going through their own trials and continuing to show up for the rest of us."
'NCIS' star Brian Dietzen just did something that Mark Harmon never did
Harmon was the star and executive producer of NCIS for more than 18 seasons. But one thing he never did was write an episode. The same can't be said for Dietzen, though. The actor has just co-written his very first NCIS episode, and the cast and crew are getting ready to shoot it.
"In a word… grateful," Dietzen wrote in the caption of a November 25 Instagram post that featured him holding his script. "You guys, I got to write a script of @ncis_cbs with my pal @mostxsw [writer/executive producer Scott Williams] and it's been a great adventure so far."
Brian Dietzen says he couldn't be more excited about writing an episode
The actor continued, revealing that filming for his episode would begin after the Thanksgiving holiday. Dietzen also made it clear that he was excited about his new role behind the camera.
"We jump into filming this bad boy after the Thanksgiving weekend, and I couldn't be more excited," Dietzen wrote. "It's my first time writing for the show, and it's been a great experience. I'll keep you guys updated along the way. So pumped to share this with you all. Giving many thanks this week!"
The title of the episode was kept a secret. But Dietzen's script did show that it would be episode number "1913." This means the 13th episode of season 19.
When will this episode of 'NCIS' air?
Dietzen didn't reveal any plot details about the episode that he co-wrote, and he didn't announce a broadcast date. The upcoming episode scheduled to air on December 6 is the ninth of the season. This means that Dietzen's special episode will most likely air in early January.
One person who has had the opportunity to read Dietzen's NCIS script is his co-star Diona Reasonover (Kasie Hines). When Dietzen posted about writing for the series, Reasonover wrote in the comments "It's a great script friend" and added a red heart emoji at the end.
NCIS airs Monday nights on CBS.