'NCIS': Brian Dietzen Drops New Details on the Return of a Fan-Favorite Character
When 'NCIS' returns with new episodes after the Winter Olympics, it is bringing back a fan-favorite character and Brian Dietzen continues to spill new details.
ARTICLE HIGHLIGHTS
NCIS star Brian Dietzen wrote an upcoming episode of the hit CBS procedural.
His episode will see the return of a fan-favorite character.
Dietzen isn't the only person from NCIS excited about the character's return — EP Steven Binder is too!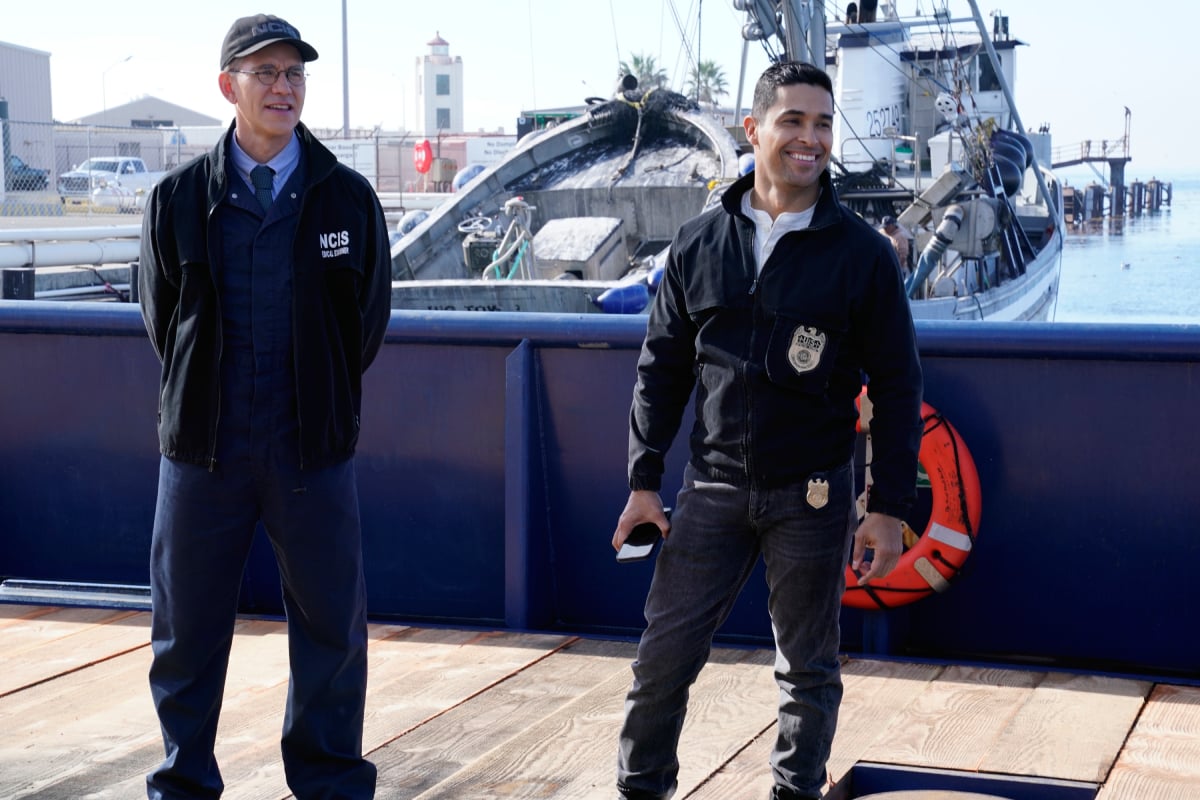 NCIS is currently on a break while the Winter Olympics grab the attention of TV viewers. When the CBS drama comes back with a new episode in late February, it will feature the return of a fan-favorite character. Star Brian Dietzen — who plays medical examiner Jimmy Palmer — has just dropped some new details.
Brian Dietzen wrote an upcoming episode of 'NCIS'
Dietzen made his first appearance as Jimmy on NCIS way back in season 1 as the assistant of Dr. Ducky Mallard (David McCallum). He became a series regular in season 10. And in season 15, he became NCIS chief medical examiner when Ducky retired and became NCIS historian.
During season 19, Dietzen added another credit to his NCIS resume when he wrote an episode with executive producer Scott Williams.
"In a word… grateful," Dietzen wrote in the caption of a November Instagram post that featured him holding a copy of his script. "You guys, I got to write a script of @ncis_cbs with my pal @mostxsw and it's been a great adventure so far."
The episode Brian Dietzen wrote features the return of a fan-favorite character
After Dietzen made his announcement, he also revealed that the episode he wrote would feature the return of a fan-favorite character — immunologist Carol Wilson.
Played by Meredith Eaton, Carol made her first appearance on NCIS in season 7 when she was introduced as an old college friend of Abby Sciuto (Pauley Perrette). The last time fans saw her was in the season 11 episode "Homesick."
"Sometimes you get to write something for tv. And sometimes that means you get to hang out with friends you haven't seen in far too long," Dietzen wrote in the caption. "So happy you're here @themereaton! #NCIS."
The 'NCIS' star drops new details about the return of Carol Wilson
With NCIS on a break for the better part of February, fans wanted to know details about when TV's most-watched drama would return. After quizzing Dietzen on Twitter, he responded with a few more details about the episode that will feature Carol Wilson's return.
"The next episode that airs will definitely have @MerEaton coming back for a guest spot! It'll be after the Olympics. (And she's terrific as always)," Dietzen replied.
The episode Brian Dietzen wrote is titled 'The Helpers'
When Dietzen shared his big news on social media, he didn't reveal the title of the episode he wrote. But, the photo he posted featured a script that was marked with episode number "1913." This translates to Season 19, Episode 13, which is the next new episode of NCIS that is scheduled to air.
According to the CBS February primetime schedule, the Dietzen-written episode will air after the Olympics on Monday, February 28. The title is "The Helpers," but the network has yet to share an episode synopsis.
'NCIS' executive producer Steven D. Binder is 'beyond excited' for Meredith Eaton's return
After Dietzen told fans that Eaton would be back for the episode he wrote, NCIS executive producer Steven D. Binder released a statement. He made it clear that Eaton was welcomed back to the set with open arms.
"We're beyond excited to be able to work with Meredith Eaton again, she's an amazing actor, who brings a wonderful energy to our show," Binder said, per TV Insider. "Since her last guest appearance in season 11, we've been chomping at the bit to have her back whenever her schedule allowed."
Binder continued, explaining that the team desperately needs the help of an expert immunologist. And no one is better at saving the day than Meredith's "beloved Carol Wilson."
"The only real question is, will she be in time?" Binder concluded.
NCIS returns to CBS with all new episodes on Monday, February 28.