'NCIS': Brian Dietzen Reveals Why Jimmy Palmer Had to Lose His Wife to COVID-19
Television often mimics real life. Right now, real life looks a bit different than it has in past years. The coronavirus (COVID-19) pandemic is all anyone can really think about it. Millions of people around the world have died after catching the virus. Now, a member of the NCIS team has suffered a loss that many people around the world know all too well.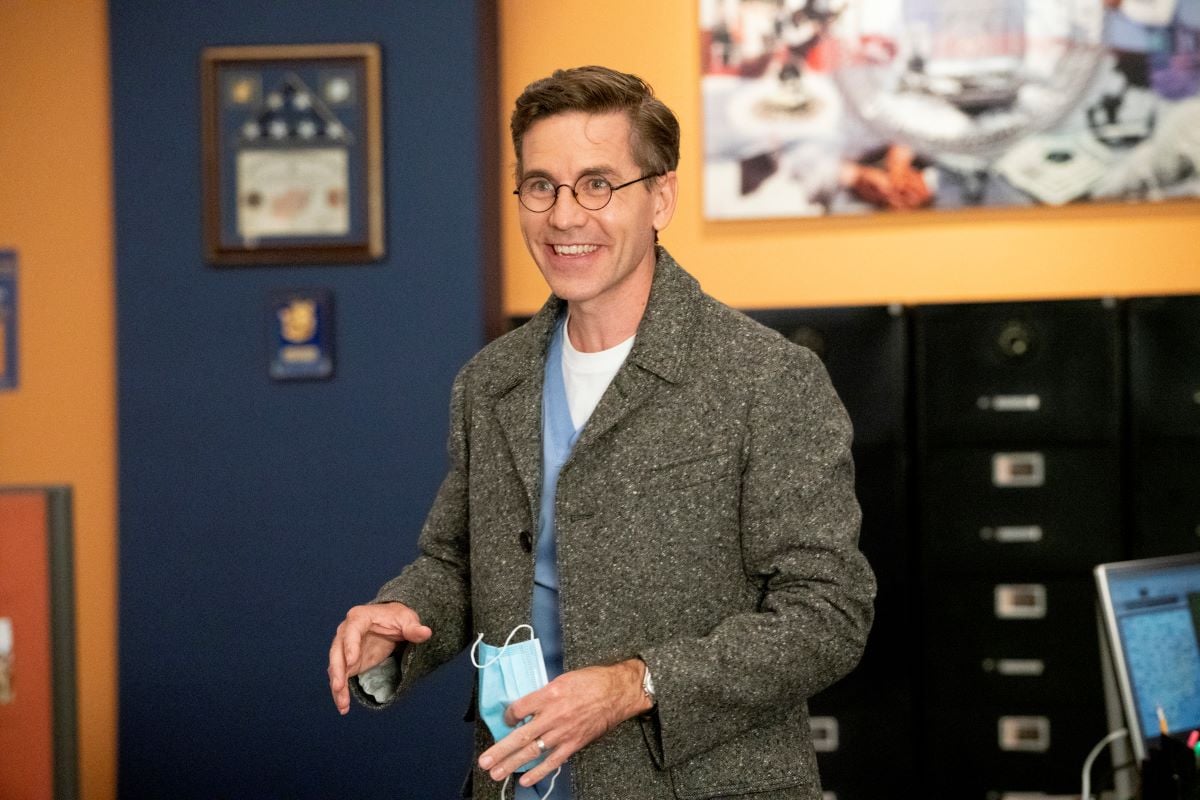 What happened to Jimmy Palmer's wife on 'NCIS'?
Tuesday's episode was a heartbreaking one for Jimmy Palmer, the team's medical examiner, and his wife. Jimmy dealt with the devastating loss of his spouse in last night's episode. At first everything, seemed fine when Jimmy showed up at work in the episode. When the team started discussing whether or not Jimmy's mom moving in with him would be a lasting thing, it wa revealed that Jimmy lost Breena.
Did Brian Dietzen know Jimmy Palmer's wife was going to be written off?
Luckily, Dietzen was not blindsided by his character's loss, the writers told him about the storyline before he even got the script. Jimmy was chosen as the character to lose someone given his perpetual upbeat attitude.
 "I had been told that this was going to happen, that Jimmy was going to lose his wife before I received this script," Dietzen told Entertainment Tonight.
The writers wanted COVID to affect the team, yet they weren't willing to write off a team member.
RELATED: 'NCIS' Mark Harmon Was Playing a 'Drunken Rodeo Clown' the First Time He Met Sean Murray
"So the prospect of having Jimmy lose his wife, the most optimistic team member lose someone, came to the table and they thought it would be a great storytelling mechanic — albeit very, very sad," he continued. "So they went ahead with it. I was notified ahead of time and prepared for it, I suppose, emotionally."
How does Jimmy cope with his wife's death?
The thing that fans love about Jimmy the most is how optimistic he has always been. But something so tragic like the sudden death of a spouse could turn even the most optimistic people around.
"I told the writers and the producers on our show that what I really didn't want to see with Jimmy Palmer was for him to lose his eternal optimism because of something like this. And I think that all of us were totally on the same page," he told the outlet.
"So I think that moving forward, we're going to definitely see Jimmy Palmer process this more. And I've already certainly shot other episodes where he's had to have moments of reflection upon what's happened. But a lot of what he's going through and a lot of the culmination of how he's going to deal with it, we do get to see in this week's episode, which was a pleasure to be able to perform."
RELATED: 'NCIS': Pauley Perrette Helped Sean Murray Get Through a Difficult Scene With a Trick That Made Him Feel Like 'The Worst Actor in the World'
Luckily, Jimmy has the team's support to help him get through his grief.
"Torres certainly grieves a heck of a lot differently and so does Gibbs than would McGee or Bishop," Dietzen said of how the team helps Jimmy. "All of them, seeing their confusion on how to try and help Jimmy, who's going to be the best person to actually speak with him about it, is also a big part of this show.
"To see how this is resolved with the team and see how the team actually reaches out to help him is a huge part of Jimmy's process," he said. "Like many great episodes of NCIS, it certainly is team-based and it was very gratifying for us to be able to do."