'NCIS': Brian Dietzen Teases a Major Introduction When Season 19 Finally Returns With New Episodes
'NCIS' is currently on hiatus for the Winter Olympics, but when it finally returns with new episodes, Brian Dietzen is promising a major introduction.
ARTICLE HIGHLIGHTS
Brian Dietzen has been a part of NCIS since season 1.
The Dr. Jimmy Palmer star actually wrote the next new episode of the CBS procedural.
Dietzen recently teased his special episode will not only bring back a fan-favorite character, but also make a major introduction.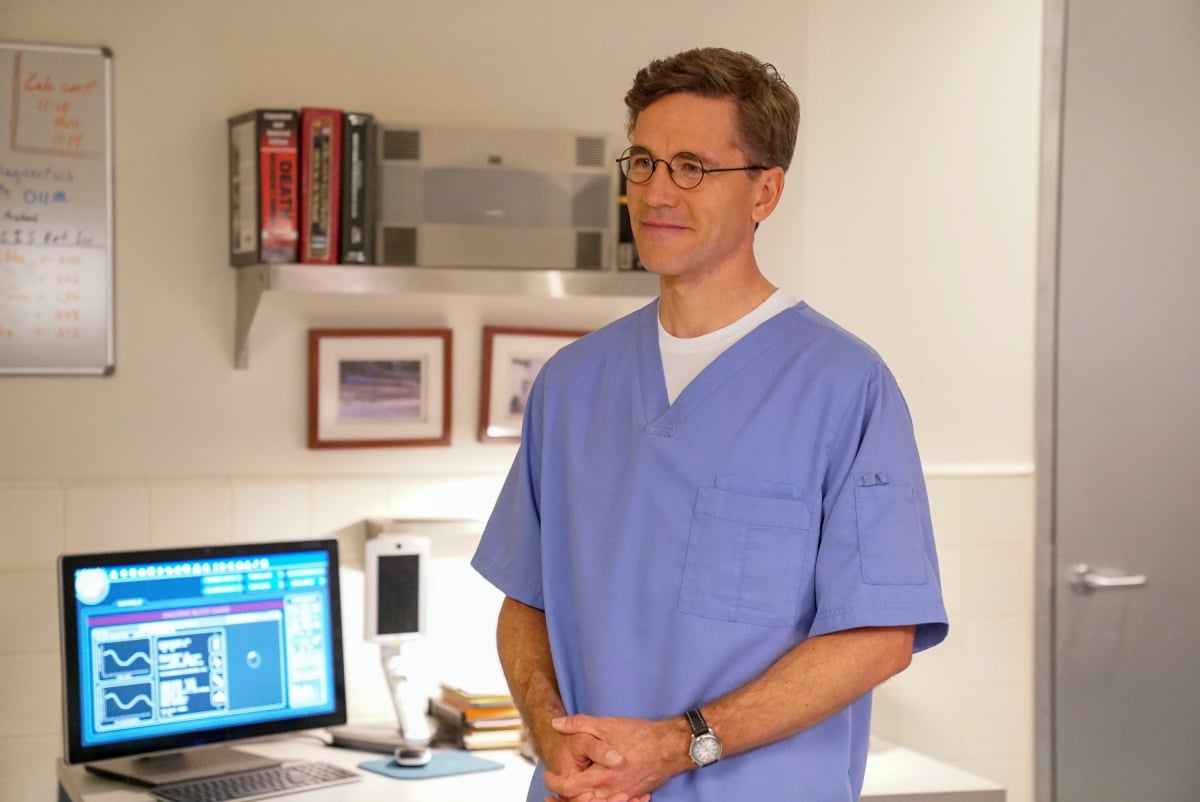 NCIS is currently on a break for the Winter Olympics. While fans wait for new episodes, star Brian Dietzen (Dr. Jimmy Palmer) is spilling secrets on social media about what's coming next. And he revealed some major news. Dietzen recently teased that when season 19 returns, NCIS will finally introduce Jimmy's daughter Victoria.
'NCIS' star Brian Dietzen wrote the next new episode
NCIS fans have known Dietzen's Jimmy Palmer for a long time. They first met the character way back in season 1 when he became Dr. Ducky Mallard's (David McCallum). assistant. It wasn't until season 10 that Dietzen became a series regular. And in season 15, Jimmy received a promotion to Chief Medical Examiner when Ducky retired and became NCIS historian.
Nearly 20 years into his tenure on TV's most-watched drama, Dietzen has added the job of writer to his NCIS resume. In a November Instagram post, Dietzen revealed that he had written an episode with executive producer Scott Williams.
Dietzen shared a selfie that featured him holding his script marked with episode number 1913. This translates to Season 19, Episode 13, which is the next new episode of NCIS that is scheduled to air.
Brian Dietzen teases a major character introduction
On February 7, Dietzen took to Instagram once again to tease a major character introduction in the episode that he penned. The actor posted a photo from the set that featured him sitting in a chair with his back to the camera.
In the chair next to him — and also facing away from the camera — was a little girl around the age of seven. She was wearing overalls and a striped pink shirt, and had her hair pulled back in a ponytail.
"Who's ready to meet Victoria?" Dietzen wrote in the caption.
Jimmy and Breena welcomed Victoria in 'NCIS' season 12
With Jimmy being a part of NCIS since the beginning, fans have had the chance to witness some major life events. They saw him marry his wife Breena (Michelle Pierce) in season 9. And in season 12, Jimmy and Breena welcomed their daughter Victoria Elizabeth Palmer. She was born on February 3, 2015, and was named after Ducky's late mother, Victoria Mallard.
Sadly, a heartbreaking life moment occurred for Jimmy in season 18 when he lost Breena to COVID-19. Now, he is a widower and the single dad of a seven-year-old.
Victoria is a recipient of the Leroy Jethro Gibbs Scholarship Fund
In the winter premiere of season 19 — an episode titled "Pledge of Allegiance" — there was a background mystery behind the case of the week that concerned $10,000 being deposited into both Palmer and McGee's (Sean Murray) bank accounts.
At the end of the episode, Vance (Rocky Carroll) shared a secret about Leroy Jethro Gibbs (Mark Harmon) that solved the money mystery.
"I just wanted to welcome you as the newest members of the Leroy Jethro Gibbs College Scholarship Club," Vance told the duo.
Vance explained to McGee and Palmer that for decades, Gibbs had been helping NCIS agents send their kids to college. And their kids were the latest recipients of the scholarship fund.
'NCIS' fans say it's about time they get to meet Victoria
The only time fans have seen Victoria was when she was born in the season 12 episode "We Build, We Fight." This was also the last time fans saw Breena.
Ever since the baby's brief appearance at the end of the episode, the character has only received a few mentions. Now that she's 7-years-old, fans say it's about time they get to meet her.
"Oh my Lord!! Finally!! I can't wait to meet this little cutie!!" one fan wrote. Another added, "I am definitely ready to meet Victoria. I am also ready for the episode you've written."
Fans will officially get to meet Victoria Palmer when NCIS returns to CBS with an episode titled "The Helpers" on Monday, February 28.