'NCIS' Cast: 6 Actors Who Left the Show and What They Are Doing Now
Some members of the 'NCIS' cast left the CBS with little fanfare, while others left under some pretty shocking circumstances.
NCIS has been on the air for nearly two decades. During that time, the military drama has seen several actors come and go. Most recently, Mark Harmon — who had played Leroy Jethro Gibbs since 2003 — exited the series during the fourth episode of season 19.
Harmon still serves as executive producer, and star Sean Murray (Tim McGee) believes there's a chance the 70-year-old will return for a guest appearance. But what about the other actors who have left NCIS? Where are they now?
Fans know that Michael Weatherly moved on to star in Bull after playing Tony DiNozzo for 13 seasons. Here are five more who left the show, with updates on what they are doing now.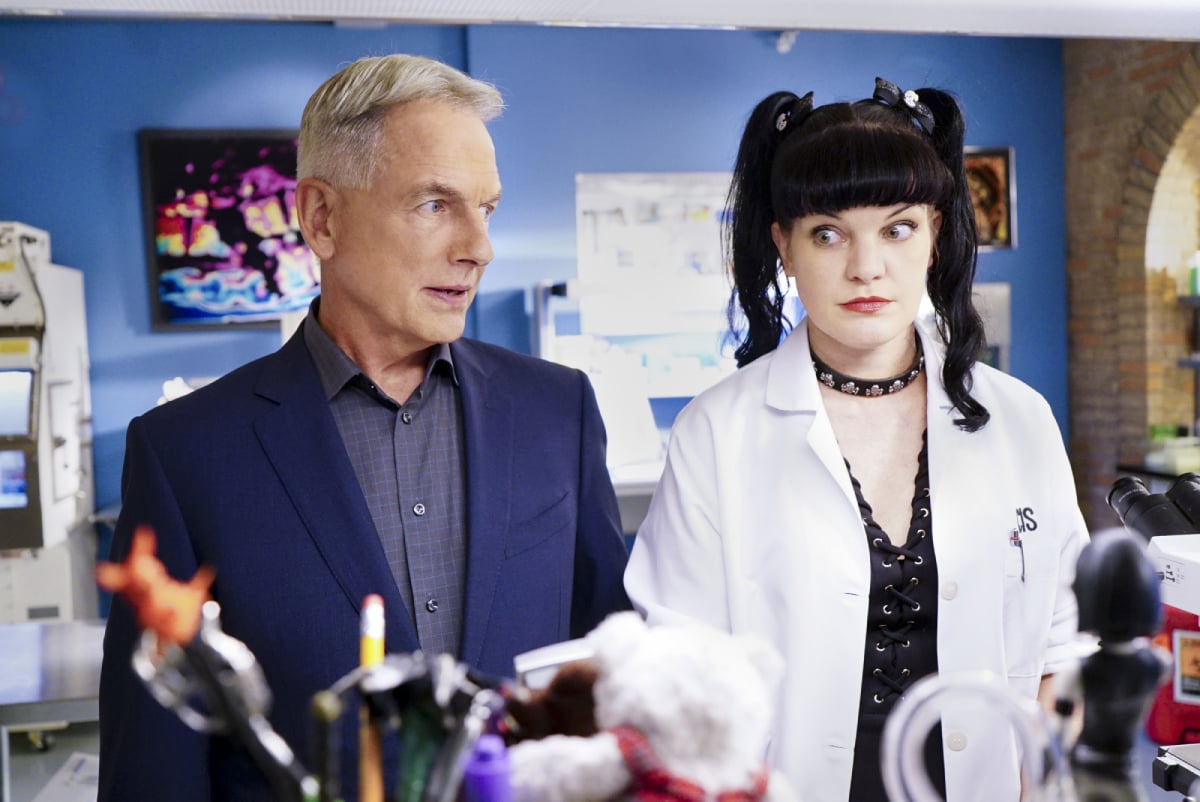 1. Pauley Perrette's exit from 'NCIS' shocked fans
Pauley Perrette was an NCIS OG who originated the role of forensic scientist Abby Sciuto on the series JAG. When she walked away from the series after 15 seasons, it was shocking for a number of reasons.
Most notably, Perrette made cryptic comments on social media about an incident on set that had resulted in a toxic work environment. She accused Harmon of bringing his dog to work, which proceeded to bite a crew member. The incident required the crew member to get 15 stitches, and when Perrette spoke about her concerns, she said that she was essentially silenced.
"I am terrified of Harmon and him attacking me. I have nightmares about it," Perrette tweeted.
In another tweet — that has since been deleted — Perrette said she "fought like hell" to stop Harmon from bringing his dog to the set. She then claimed that she was "physically assaulted for saying NO, and I lost my job."
CBS responded to Perrette's allegations saying, "Over a year ago, Pauley came to us with a workplace concern. We took the matter seriously and worked with her to find a resolution. We are committed to a safe work environment on all our shows."
After leaving NCIS, Perrette landed the lead role on the CBS sitcom Broke. However, that series was canceled after just one season. After that show failed, Perrette retired from acting.
2. Sasha Alexander couldn't handle the workload
Sasha Alexander was the first actor to leave NCIS, and they sent her character — Special Agent Kate Todd — off with a bang. Fans had no idea when the season 2 finale aired that they were witnessing Alexander's final episode (aside from her brief "return" in episode 200).
As the second season came to a close, Agent Todd was shot in the head and killed in front of Gibbs and DiNozzo. It was a grisly end to the character's arc, but the reason behind the dramatic exit was quite simple. Alexander asked to leave the show because she couldn't handle the workload.
Series creator Donald P. Bellisario told The Chicago Tribune that he had already started writing the season 2 finale when Alexander came in "with tears in her eyes" and told him, "I just can't work this hard." He added that the NCIS cast and crew "work very long hours," and Alexander didn't feel she was physically up to "that kind of time and commitment."
As Alexander explained to TV Guide in 2012, "People don't realize that on a network show, you make 24 episodes a year — that's 10½ months a year, 17 hours a day. It's hardcore."
"I really firmly believe in my heart that I would not be where I am today — happily married, with two kids, doing things creatively that I want — if I had stayed," Alexander stated.
After leaving NCIS in 2005, Alexander starred in the TNT drama Rizzoli & Isles for seven seasons. She's also appeared in several other shows like Shameless, Law & Order: SVU, and Curb Your Enthusiasm. In the spring of 2022, Alexander reunited with Weatherly when she directed an episode of Bull.
3. Cote de Pablo's decision to leave was 'terrifying'
Cote de Pablo joined NCIS in season 3 as Ziva David after Alexander's exit, and she quickly became a fan favorite. However, she abruptly left the series in 2013 at the beginning of season 11. And she later admitted that her decision was "an overwhelmingly hard thing" and "terrifying."
De Pablo originally stated that her motivation to leave was "a personal thing." She later went into more detail, explaining that she didn't think Ziva was getting proper treatment from NCIS writers.
The actress said that Ziva wasn't "being treated with the respect that she deserved. They were going to send her back to Israel and make her an unfortunate, miserable woman."
But just because she was unhappy, she was still open to returning if "someone can really write something fantastic for her." That happened in seasons 16 and 17 when de Pablo returned for a four-episode arc.
After leaving NCIS, de Pablo has appeared in numerous films and TV miniseries. She's also done some work behind the camera and in 2019 produced the movie, Mia.
4. Lauren Holly got tired of playing 'NCIS' director Jenny Shepard
Lauren Holly had a strong film and TV resume before she was cast as NCIS director Jenny Shepard. She had starred in everything from Dumb & Dumber and Any Given Sunday to Picket Fences and Chicago Hope.
She's never been one to stick with a role for an extensive period of time, and she had stepped away from acting for a while when she was offered the part. Jenny Shepard was only supposed to be part of NCIS for six episodes as a guest star. But she appeared in 48 episodes over three seasons, and she got tired of playing the character.
"To be honest, now that the work bug had bitten me again, I got bored with my part of the Director," Holly admitted.
After getting killed off the series by the fiance of a Russian crime lord, Holly went on to star in more movies and TV shows. They include The Blackcoat's Daughter, Crank: High Voltage, Flash Point, Motive, and Designated Survivor.
5. Some 'NCIS' fans may have forgotten about Jennifer Esposito's Alexandra Quinn
The only actor in the NCIS main cast to appear in just one season was Jennifer Esposito, who played Special Agent Alexandra Quinn. Before joining the team, Quinn was an instructor at the Federal Law Enforcement Training Center (FLETC) for 15 years. She even trained Agents Bishop, Torres, and McGee.
But after just one season, Esposito mysteriously exited the series after her character walked off the screen to take a phone call, never to be seen or heard from again. Some fans speculated that Esposito was ill, but she shot down that rumor.
"No, I am not ill, but I so appreciate your concern. Was not meant to be there long but happy I was. Met some great new friends! Love 2u all," she told her fans on social media.
Esposito says that Quinn was never supposed to be a long-term character, and she simply left the team to care for her mother who had been diagnosed with Alzheimer's.
6. They didn't know what to do with Duane Henry's Clayton Reeves
British actor Duane Henry joined NCIS in season 13 as Clayton Reeves, a former MI6 officer who worked the NCIS international desk. But after just two seasons, Clayton was killed off in the same episode that Perrette made her final appearance as Abby.
Henry says that he was written off the series after the unexpected death of executive producer and showrunner Gary Glasberg.
"Gary was obviously "my guy" — from my first audition…Clayton was Gary's brainchild, he created this character. So when Gary passed [at the start of Season 14], I was feeling a bit of panic in people's faces. I could tell that they were not really sure [what the future held]," Henry told TV Line.
"I kind of got my bearings together and thought, 'What's going to happen now with the character?' I live in a world called You Never Know, so I'm always prepared for everything."
Since leaving NCIS, Henry only has four credits on his acting resume. He appeared in two TV movies, as well as the TV series What Just Happened?. He also played a Talos-Kree soldier in Captain Marvel.
New episodes of NCIS air Monday nights on CBS.