'NCIS': CBS Just Gave Fans Another Disappointing Update on Season 18
After starting production on 'NCIS' later than normal due to the COVID-19 pandemic, CBS just gave fans another disappointing update on season 18.
Production of NCIS season 18 is in full swing and fans are now just days away from the premiere. With the pandemic cutting season 17 short by four episodes, the wait for new episodes has lasted longer than six months. But when the new season begins, CBS has just revealed that it will not last as long as expected.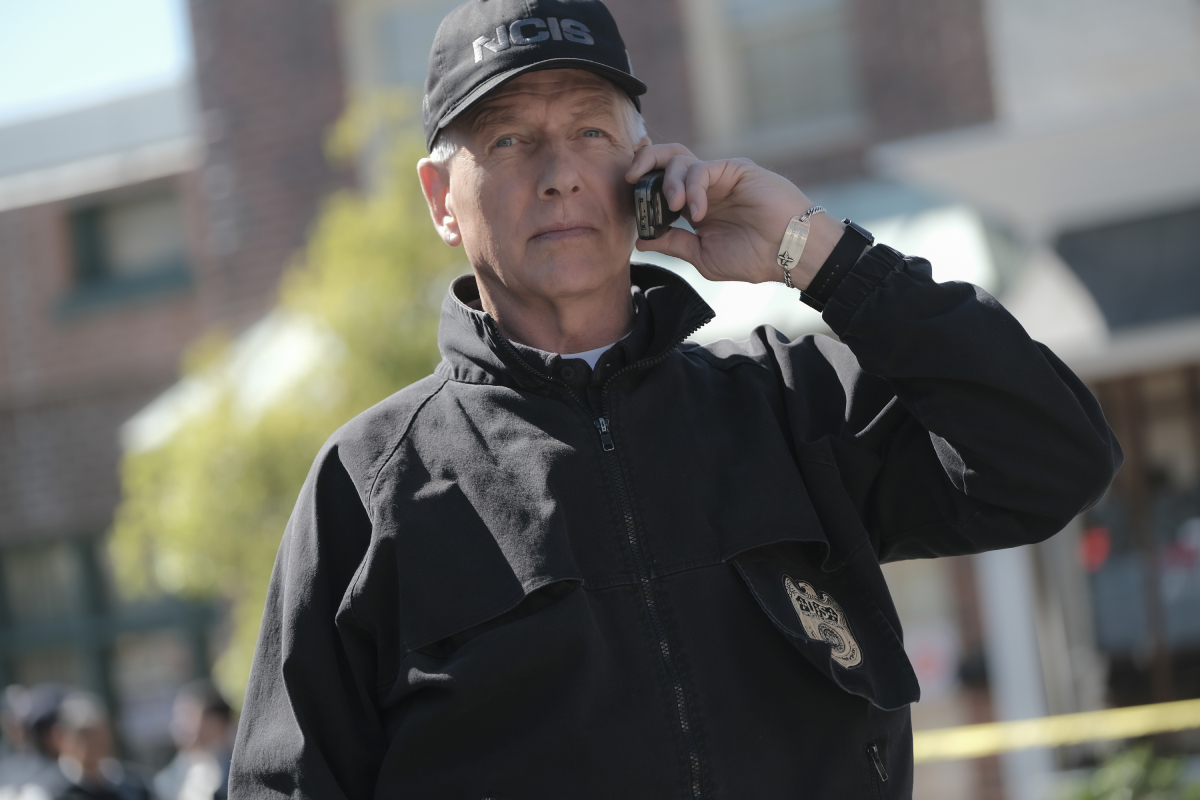 'NCIS' season 18 features a major milestone and a character exit
As TV Guide notes, season 18 of NCIS will feature both a major milestone for the series and the exit of a popular character. Because the pandemic cut last season short, the 400th episode of NCIS will be a part of season 18.
The 400th episode of NCIS is the second episode of season 18, and it will jump back in time to show how Gibbs (Mark Harmon) met Ducky (David McCollum) "under strange circumstances."
In addition to the special episode, this season will also see Maria Bello's Jack Sloane exit the series after three seasons. She will reportedly appear in eight episodes before saying goodbye to the CBS procedural. However, it's not clear which eight episodes she will be a part of.
Showrunners Frank Cardea and Steve Binder also revealed that the first few episodes of season 18 will take place in a pre-COVID world. They will reportedly jump back in time to November 2019 to give fans insight into Gibbs' mysterious season 17 mission.
New episodes will explore what happened when Gibbs went off the grid in season 17
Binder told TVLine earlier this year that NCIS will begin season 18 with an intense cold open. Then, they will jump back in time one year to explore what happened to Gibbs when he went off the grid during Season 17, Episode 8 titled "Musical Chairs."
Fans will remember that Gibbs mysteriously left the squad room at the beginning of the episode and later returned with a black eye. The first five episodes of the season will explore this storyline that features FBI special agent Tobias Fornell (Joe Spano).
The CBS season 18 premiere synopsis reveals the mission involves one of the drug rings established at the end of season 16.
"Gibbs and Fornell attempt to track down the leader of a drug ring who supplied drugs to Fornell's daughter," the official synopsis reads. "Also, the team deals with the case of a missing cadaver from the NCIS autopsy room."
Binder noted that "Gibbs has a bug up his butt about breaking the law and causing all sorts of chaos in communities with the drug situation." He added that Gibbs is "a little more fiery" because the epidemic has hurt Fornell's daughter.
CBS just trimmed their season 18 episode order for 'NCIS'
Over the first five episodes, Gibbs will be on his mission and the NCIS team will deal with other cases. Both storylines will then collide in episode 5. According to Cardea, Gibbs' character is "constantly evolving." He promises fans that the character will be "taking some risks and chances he never would have taken before."
However, the NCIS writers won't have as many episodes to play with this season as they originally thought. For a decade, a normal season of NCIS lasted 24 episodes. The pandemic cut last season down to just 20. And now, according to Deadline, CBS just trimmed their episode order for NCIS season 18 down to just 16 episodes.
The abbreviated season is due to the late start. Many industry insiders speculated the networks would accommodate that by scrapping a holiday break. Or, they could ignore the traditional season end in May and release new episodes well into the summer of 2021.
But instead, CBS is opting to cut the season short and air the season finale in the traditional final month of May.
Season 18 of NCIS premieres Tuesday, November 17 on CBS.