'NCIS': Cote de Pablo's 7 Most Heartbreaking Moments as Ziva David
Despite being so well-loved, Cote de Pablo's Ziva David's storyline during her seven seasons on 'NCIS' was filled with tragedy.
NCIS has seen a number of characters come and go over 19 seasons — including Cote de Pablo's Ziva David. Eight seasons after her exit, Ziva is still one of the most popular Naval Criminal Investigative Service agents. And fans are still hoping to see her again with her love, Very Special Agent Tony DiNozzo (Michael Weatherly).
Despite being so well-loved, Ziva's storyline during her seven seasons on NCIS was filled with tragedy. It wasn't until season 17 that the former Mossad agent finally got her happy ending with Tony and their daughter Tali. Here are seven of Cote de Pablo's most heartbreaking moments as Ziva David.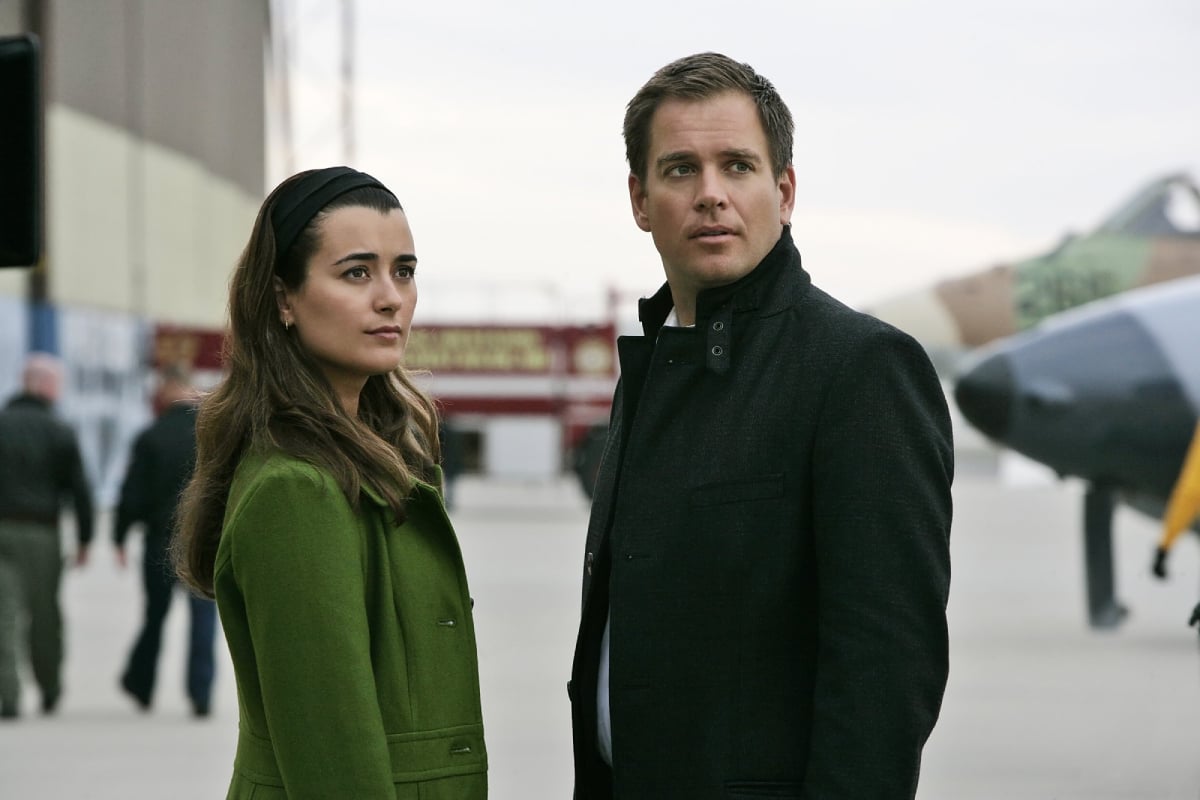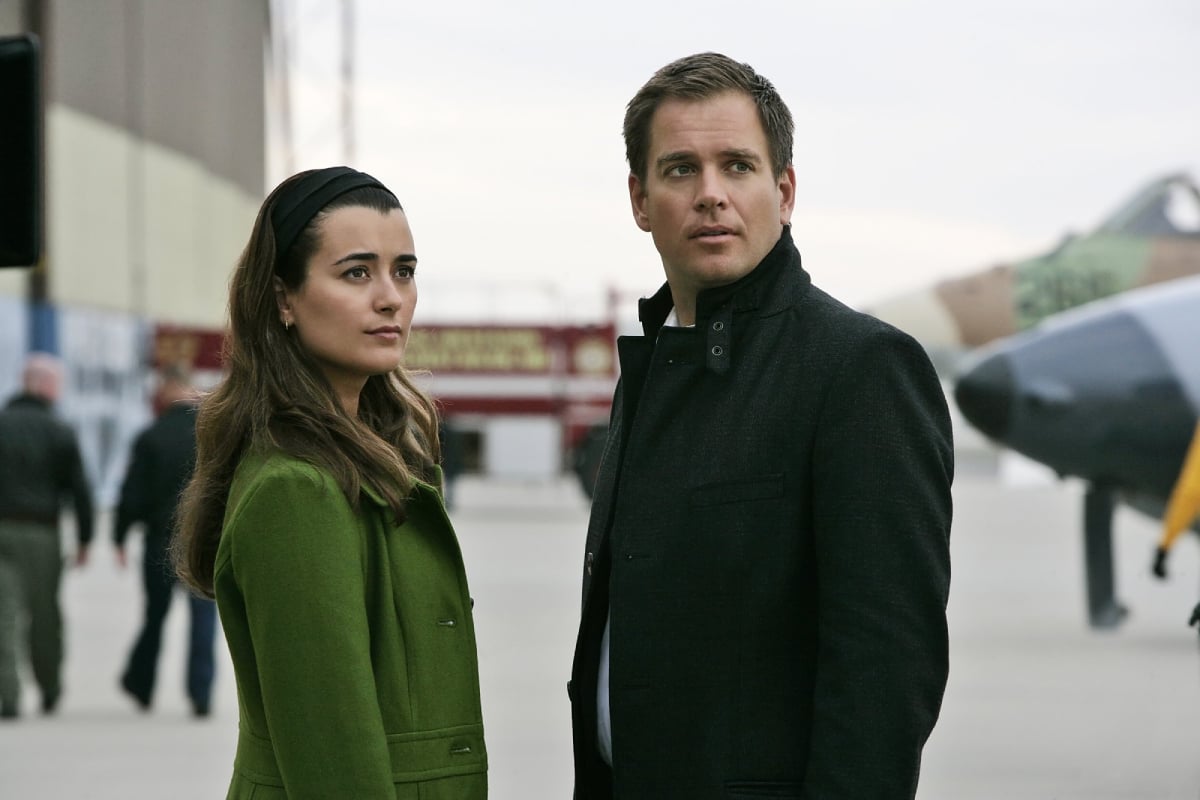 7. Tony kills Ziva's boyfriend in 'NCIS' season 6
The penultimate episode of season 6 — "Semper Fidelis" — marked the first time that Tony came face to face with Ziva's boyfriend, Mossad agent Michael Rivkin. The situation quickly escalates and the two start to fight at Ziva's apartment when Tony tries to arrest Michael. Ultimately, Tony ends up killing him. And Ziva arrives just in time to hear the shots.
6. The aftermath of 'Semper Fidelis'
The heartache continues in the season 6 finale "Aliyah," which shows fans the aftermath of the events in the previous episode. Tony, Gibbs (Mark Harmon), and NCIS Director Leon Vance (Rocky Carroll) accompany Ziva as she flies to Israel with Michael's body.
This is where Tony gets questioned by the Mossad Director — Ziva's father Eli David (Michael Nouri). And Ziva watches on, furious with her fellow agent for choosing to kill instead of wound Michael. When Tony asks if she loved him, she says that she may never know.
Ziva ultimately decides to stay in Israel and rejoin Mossa. The episode ends with Ziva going on a mission to stop a terrorist cell. The final scene ends in a cliffhanger, with Ziva in the Cape of Africa being tortured for info on NCIS.
5. 'NCIS' fans meet Ziva when she kills her brother
Fans first met Ziva in the two-part season 3 premiere titled "Killing Ari." In the wake of Agent Caitlin Todd's (Sasha Alexander) death, the hunt is on for her killer — Ari Haswari. When Ziva arrives at NCIS, she claims her fellow Mossad agent is innocent and on an undercover assignment. As the story progresses, it starts to seem like she is right.
It turns out that Ari is Ziva's brother, and she's convinced he wouldn't kill anyone. But, she soon discovers that he's become misguided and starts to doubt his innocence. When Ari shows up at Gibbs' house to kill him, he confesses to killing Agent Todd and claims Gibbs reminded him of his father, who he hates. Just before Ari can kill Gibbs, Ziva shoots her brother in the forehead and kills him instantly.
4. The 'NCIS' season 7 premiere — 'Truth or Consequences'
Consistently ranked by fans and critics as one of the best NCIS episodes of all time, the seventh season began with "Truth or Consequences." Which saw Ziva in need of rescue after a Mossad mission went wrong.
The episode opens with DiNozzo and McGee (Sean Murray) being taken captive. But this is a set up, as they intentionally got themselves captured so they could rescue Ziva. Who's been missing in Somalia for four months and tortured beyond recognition. They eventually find her. But she was willing to die alone in captivity to atone for her mistakes.
3. Ziva's 'death' in season 13
This heartbreaking Ziva moment happened when de Pablo wasn't even on screen. When Weatherly was set to leave the series in season 13, the catalyst of his exit was the news that Ziva had been murdered during an attack on her father's Israeli farmhouse.
But Ziva's supposed death wasn't the only heartbreaking moment in the episode. This was the moment when Tony found out that Ziva had a daughter named Tali — and he was the father. Seeing Tony meet Tali while believing Ziva was dead had every viewer in tears.
It wasn't until season 17 that fans found out that Ziva had survived the attack. After going deep undercover for years, she was finally able to live in Paris with Tony and raise their daughter.
2. Ziva loses her father during 'NCIS' season 10
Ziva finally reconnected with her estranged father in season 10. He was the source of her feelings of not belonging throughout the entire series. But it looked like they were finally reconciling and starting their relationship over.
But in the episode "Shabbat Shalom," the reconciliation is cut short during a dinner at the Vance home. Before they start eating, Eli gives an emotional toast. Which causes Ziva to angrily storm out of the dining room. As she steps outside and calls Gibbs, a shooter opens fire on the Vance home and kills Ziva's father Eli and Vance's wife Jackie (Paula Newsome). When Ziva discovers her father is dead, she runs to him and holds him while sobbing.
1. Ziva says goodbye to Tony at the airport
The season 11 episode "Past, Present, & Future" was de Pablo's final episode as a series regular. She left the show after the season's second episode, and didn't return until her shocking reveal in the final seconds of the season 16 finale.
But it was in her final episode as a regular cast member that de Pablo broke fans' hearts when she told Tony goodbye at the airport in Israel. He respects her wishes to stay and start over — but that heartbreaking moment is one of the most memorable in Tiva history.
New episodes of NCIS air Monday nights on CBS.