'NCIS' Creator Donald Bellisario Once Accused Mark Harmon of Leaking Information To Get Him Fired
ARTICLE HIGHLIGHTS
Don Bellisario created 'NCIS' after Mark Harmon appeared in an episode of 'JAG'
Mark Harmon and Bellisario clashed on set
The 'NCIS' star refused 'to go head to head' with Bellisario in the press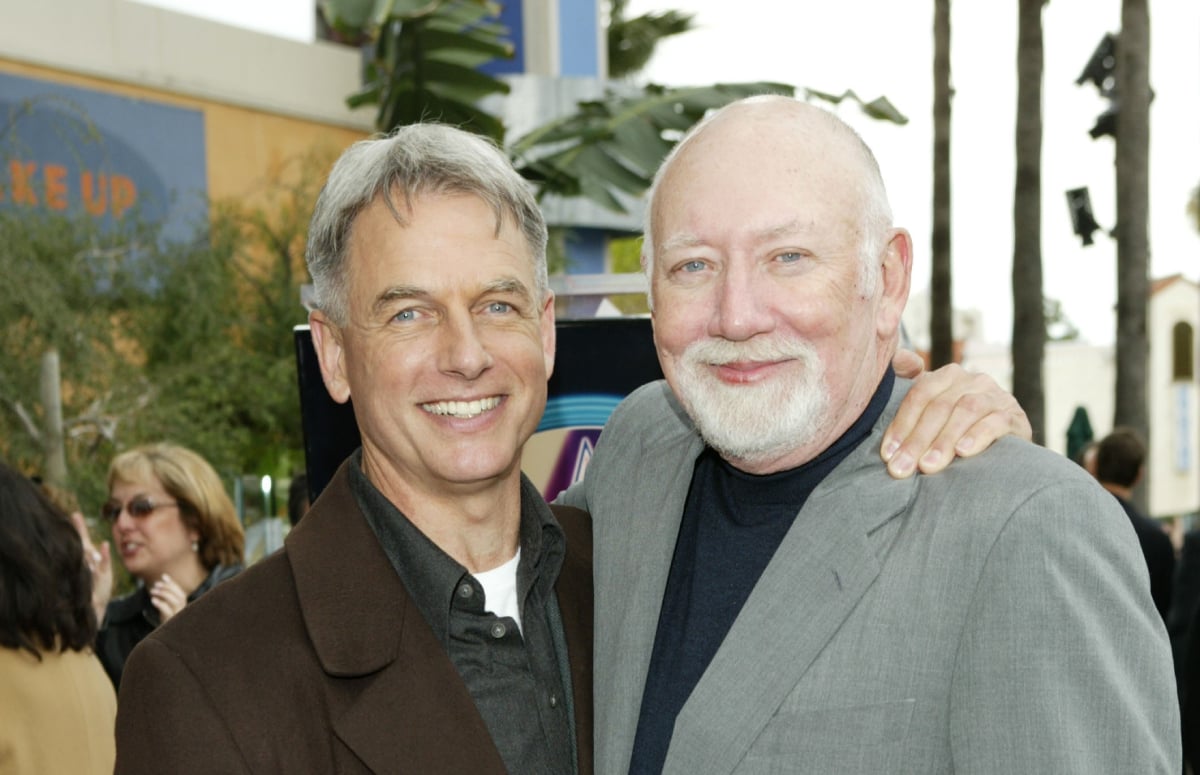 NCIS just said goodbye to star Mark Harmon, who played series lead Leroy Jethro Gibbs for more than 18 seasons. The 70-year-old is still an executive producer of the series, but his time as the star of the show has come to an end.
During his tenure, Harmon was a force to be reckoned with on the set of TV's most-watched drama. Back in the early days of NCIS, creator Donald P. Bellisario was pushed out due to a feud with the series' star. According to Bellisario, Harmon leaked information to the press to get him fired.
Donald P. Bellisario created 'NCIS' after Mark Harmon appeared in an episode of 'JAG'
Back in 2003, Bellisario's series JAG was in its eighth season when Harmon appeared as Gibbs in episodes 20 and 21 — "Ice Queen" and "Meltdown." The team from the Naval Criminal Investigative Service — which also included Tony DiNozzo (Michael Weatherly), Dr. Ducky Mallard (David McCallum), and Abby Sciuto (Pauley Perrette) — showed up when the main character on JAG was the lead suspect in a murder case.
RELATED: 'NCIS' EP Just Made a Bold Promise About Season 19 — Despite Mark Harmon's Limited Role
Bellisario was so impressed with Harmon's performance as Gibbs, that he turned the two-episode guest appearance into a backdoor pilot and he pitched it to CBS. The network picked up the JAG spinoff for the fall 2003 TV season, and they named it NCIS.
Mark Harmon and Donald P. Bellisario clashed on set
By the end of NCIS season 4 in the spring of 2007, tensions were high on set between Harmon and Bellisario. TV Guide reported at the time that the situation was "much worse" than anyone thought.
"Mark's been working every single day, 16 hours a day," an insider claimed at the time. "Don tries to micromanage everything. Script pages get faxed to the set at the last minute, and Mark is tired of dealing with the huge impact that makes on his life."
The 'NCIS' creator accused the series lead of leaking information to get him fired
CBS abruptly fired Bellisario from NCIS, but kept him on at the network to produce other series. After he got the axe, the producer told The Los Angeles Times that Harmon was behind "a full blown PR campaign" to force him out of the show he created.
He says that Harmon was responsible for the anonymous leaks to the press that alleged bad working conditions on set. Bellisario believes Harmon did all of this to get him fired.
RELATED: 'NCIS': Mark Harmon Is Reportedly 'Not Used to Sharing the Limelight' — But He Will Have to Amid Season 19 Cast Shake-Up
"I asked Mark to reshoot a scene. He redid it exactly the same way he did it the first time and never spoke to me again," Bellisario said. "I do wish it hadn't ended the way it did."
Mark Harmon refused 'to go head to head' with Donald P. Bellisario in the press
Harmon didn't say much publicly about Bellisario's exit. But he did mention that things changed for the better on set after the NCIS creator left. He also implied that it was Bellisario's own fault that he got pushed out.
"If we're working 14-hour days now instead of the 17- or 18-hour days that we were doing, it doesn't mean we're working any less hard," the actor said at the time "We're just more organized. . . . This has become a very well-oiled machine. I don't wish to go head to head with Bellisario in the press. . . . He knows why he left."
Another 'NCIS' star supported Mark Harmon's version of events
Another NCIS cast member spoke to the press about Bellisario's firing, but it wasn't until many years later. Harmon's fellow OG David McCallum told Digital Spy in 2014 that his co-star was standing up for the cast and crew when he clashed with Bellisario.
RELATED: 'NCIS' Fans Are Not Happy With Mark Harmon's Replacement — 'OK, CBS, You Flat Out Lied to Us'
"After a couple of years, we got to the point where we were getting scripts late from [Bellisario]. There was a little problem between Mark Harmon — who was representing the cast and crew — and Don, so CBS decided that Don would leave us."
New episodes of NCIS air Monday nights on CBS.