'NCIS': David McCallum's Hilarious Response After Meeting Mark Harmon
David McCallum has been playing Ducky on NCIS for more than two decades. Before joining NCIS, the actor appeared in hit TV shows such as The Man from U.N.C.L.E. and Sapphire & Steel. McCallum had the funniest response after meeting Mark Harmon for the first time. David McCallum as Ducky on 'NCIS' McCallum first joined …
David McCallum has been playing Ducky on NCIS for more than two decades. Before joining NCIS, the actor appeared in hit TV shows such as The Man from U.N.C.L.E. and Sapphire & Steel. McCallum had the funniest response after meeting Mark Harmon for the first time.
David McCallum as Ducky on 'NCIS'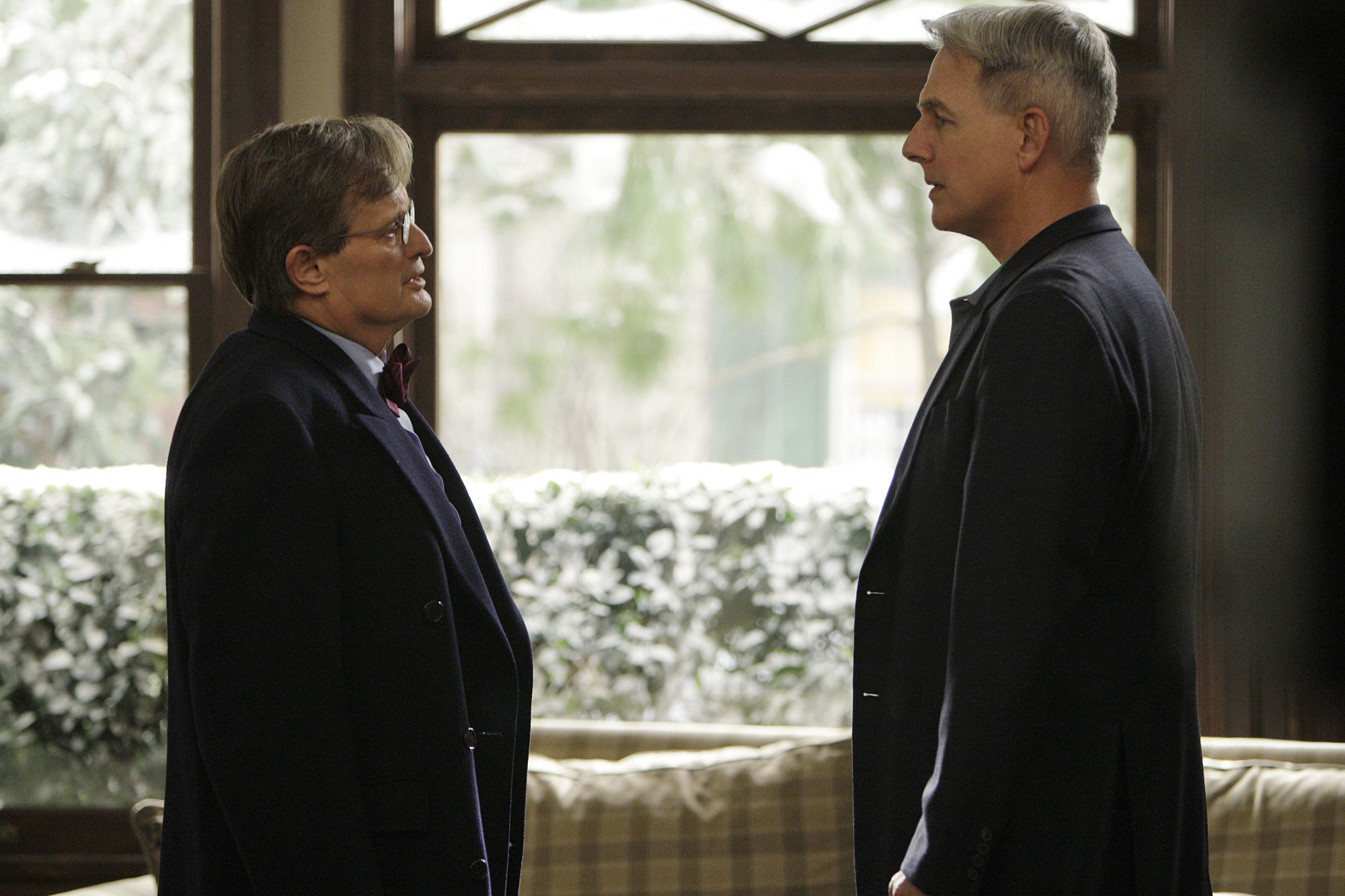 McCallum first joined the NCIS cast in 2003. His character, Dr. Donald "Ducky" Mallard, is the chief medical examiner. One of Ducky's quirks is talking to the cadavers while he works on them. During season 6 episode 17, in an episode titled "South by Southwest," Ducky said dead bodies tell him a lot about the cases, so it's only fair for him to talk back.
"Their bodies tell me a great deal, it helps to reciprocate," he said. Ducky is also known for having long-winded discussions with his co-workers and sharing stories from the past.
Ducky is a friend to Gibbs as well as a colleague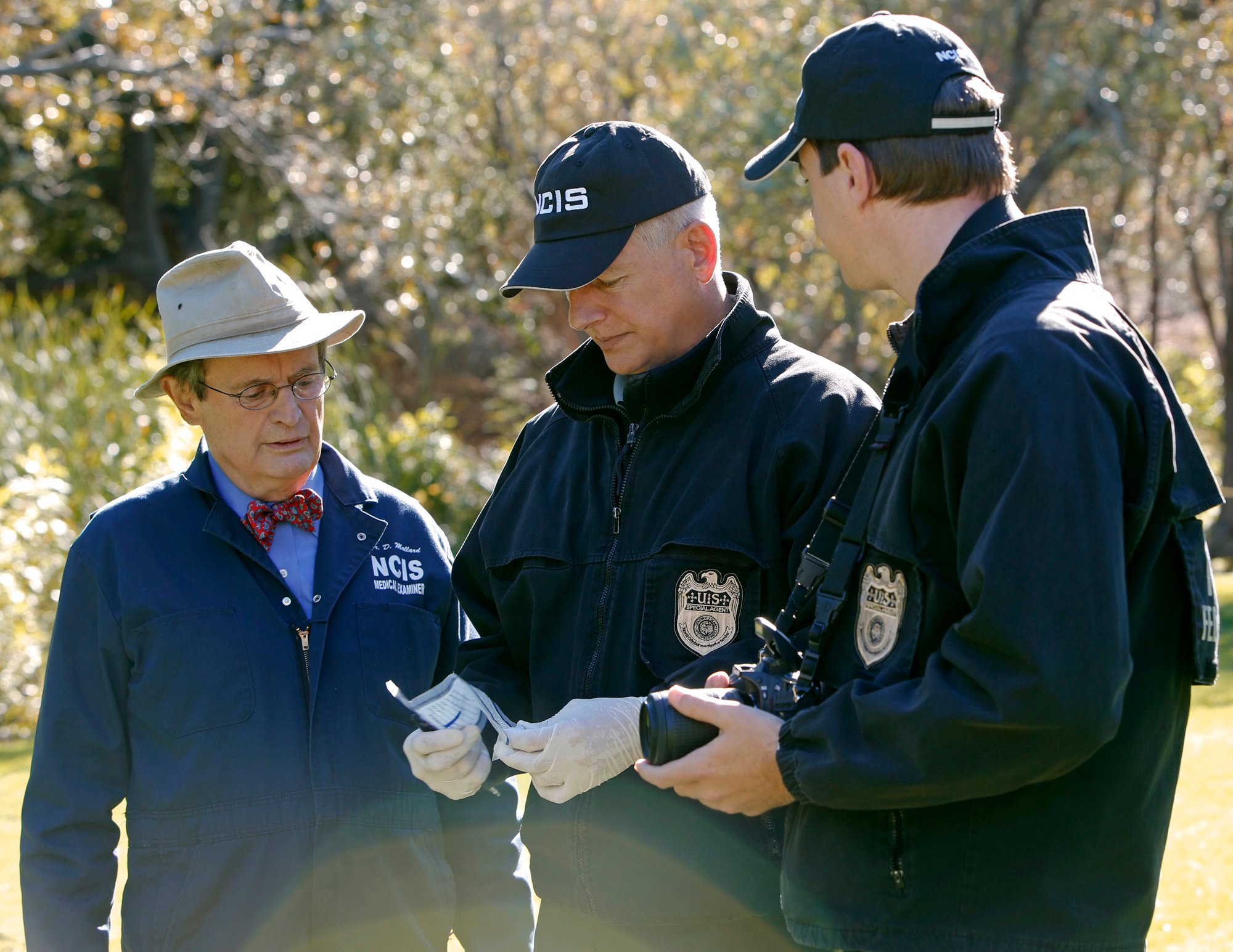 Gibbs is a private person, but he does open up to Ducky now and then. McCallum says Ducky and Gibbs have a strong connection. They are similar in the way they think and solve problems.
"There's a strong connection between them on an intellectual level," said McCallum during an interview with TV Insider. "In the NCIS family, Gibbs is the father figure to the sometimes unruly team; Ducky is a wise uncle whom he can turn to for advice." Harmon describes Ducky as a "a peer and a friend" to Gibbs.
David McCallum's rise to fame
McCallum is best known for playing Illya Kuryakin in the series The Man from U.N.C.L.E. from 1964 to 1968. His other television appearances include The Replacements, The Education of Max Bickford, Kidnapped, Law & Order, and Sex and the City. McCallum also appeared in two episodes of JAG, the series that spun off NCIS. He appeared in two 2003 episodes titled "Meltdown" and "Ice Queen."
David McCallum's response after meeting Mark Harmon
Harmon and McCallum first met during a 2003 episode of JAG, titled "Ice Queen." This episode was the back-door pilot for NCIS. According to TV Insider, Harmon was so excited to meet McCallum that the told him he couldn't believe he was shaking the hand of the famous Man from U.N.C.L.E. character, Illya Kuryakin.
Binder says Harmon marveled, "I can't imagine I'm shaking the hand of Illya Kuryakin." Binder says McCallum had a hilarious reaction to Harmon's comment. "David replied, 'Good God, man, that was 40 years ago!'"
How David McCallum is like NCIS' Ducky
McCallum says after playing Ducky for so many years he has become "wrapped up" in his character. During a CBS interview about NCIS Season 9, McCallum says he's like Ducky because he never stops trying to find about more about the human body and what happens after it dies.
"Ducky is fabulous because there's Ducky and David and they're so wrapped up together," said McCallum. "And Ducky is a pathologist and does all these wonderful things. In television, obviously, we're not doing anything like that. We're doing the first 5% of autopsy, which is the physical stuff. What happens to the human body when it's dead? What causes it to die? It's much deeper than what we do, and I haven't stopped trying to find out."
Follow Sheiresa Ngo on Twitter.