'NCIS': Emily Wickersham and Wilmer Valderrama Can't Seem to Agree About When They Met For the First Time
Over the course of 18 seasons and more than 400 episodes, NCIS has had a lot of memorable moments. Looking back, stars Wilmer Valderrama (Nick Torres) and Emily Wickersham (Eleanor Bishop) have shared some iconic moments on screen. But they can't seem to agree about when they met for the first time off-screen.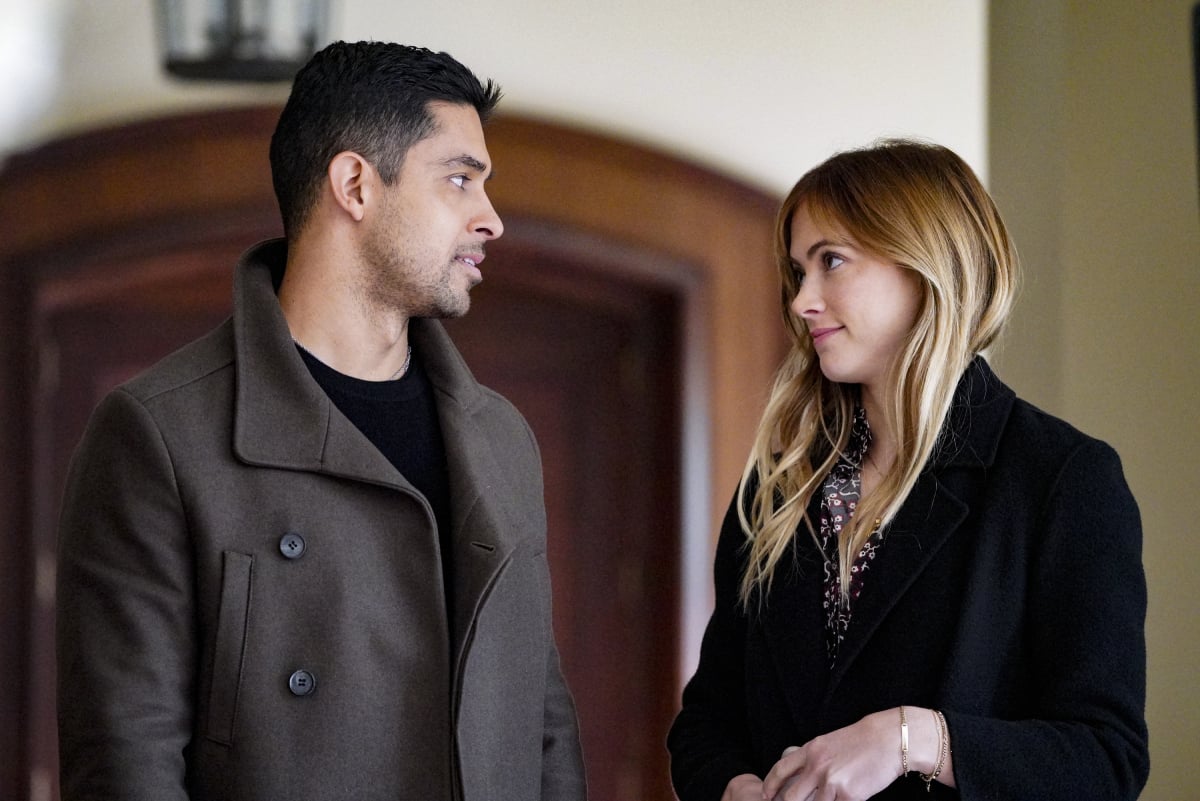 'NCIS' star Wilmer Valderrama will never forget his first episode
Valderrama joined the cast of NCIS back in 2016, just after the exit of fan-favorite character Anthony DiNozzo (Michael Weatherly). He says he will never forget the first episode he did. The best part was developing a character from scratch, someone the audience had never met before.
"I think it was a very controversial time because I think a lot of people were upset that Michael had left. They had all these assumptions about what it was going to be like. And then I came in and I just said 'No, that's now how it's going to go,'" Valderrama told Express.
The actor added that everyone on the set was very nice and welcoming when he arrived. He says he felt both empowered and welcomed.
Emily Wickersham joined the series in season 11
Wickersham joined the cast of NCIS back in season 11 after Cote de Pablo's (Ziva David) exit. She says that her most memorable moment is her very first episode. Like Valderrama, she was overwhelmed because everyone loved de Pablo's character.
RELATED: Does 'NCIS' Star Wilmer Valderrama Want Bishop and Torres to Get Together?
"And I was so intimidated and nervous about what the fans were going to think about my character and all that stuff," Wickersham admitted.
The 'NCIS' stars can't agree on when they first met
Valderrama attempted to continue his story about his first day on set during the interview, but Wickersham interrupted him. The That 70's Show alum recalled stepping on set for the first time more than four years ago, as well as his first table read. That's when his co-star asked him about the first time they met.
"I remember when we first met. Do you remember?" Wickersham asked Valderrama. "At the table read?" he asked.
"No, we met before the table read on your way to ADR, where we do things like looping and stuff. Do you remember or do you not?" Wickersham asked.
Wilmer Valderrama doesn't remember when he met Emily Wickersham
Valderrama confessed that he didn't remember the first time he met Wickersham, and she pretended to be offended. He asked her to remind him before they both broke out into laughter.
"Great, wonderful. Cool, cool, cool," Wickersham said.
RELATED: 'NCIS' Season 18: Fans Will Learn More About Torres' Past, But Will His Future Include a Romance With Bishop?
Their interaction off-screen was very similar to their characters' on-screen dynamic – a buddying and bickering relationship. For years, fans have been waiting for Torres and Bishop to get together. But NCIS has yet to make a relationship between the two a reality.
'NCIS' producer promises fans will get answers about Bishop and Torres
During Season 18, Episode 6 "1mm," it was suggested that something happened off-screen between Torres and Bishop. But things are still unclear when it comes to a possible relationship between the two. Not only was there a time jump forward in the following episode, but fans also found out that Bishop had never seen Torres' apartment.
According to co-showrunner Steven D. Binder, fans will eventually get answers about a possible romance between the two. He made that promise after a fan asked him about the topic on social media.
"Please tell me we will be getting some answers on Torres and Bishop's status soon cause we are so confused on where they stand after 1mm and then the big time jump," a fan wrote on Twitter.
"Confusing times…but yes," Binder replied.
NCIS airs Tuesday nights on CBS.