'NCIS' EP Christopher Silber Confirms Fans Have 1 Major Thing Wrong About 'Hawai'i'
NCIS is expanding its universe this fall with the debut of NCIS: Hawai'i, starring Vanessa Lachey. The new Pearl Harbor team definitely has fans talking, and they've got high expectations. But ahead of the premiere, executive producer Christopher Silber has confirmed that fans have gotten one major thing wrong about the new series.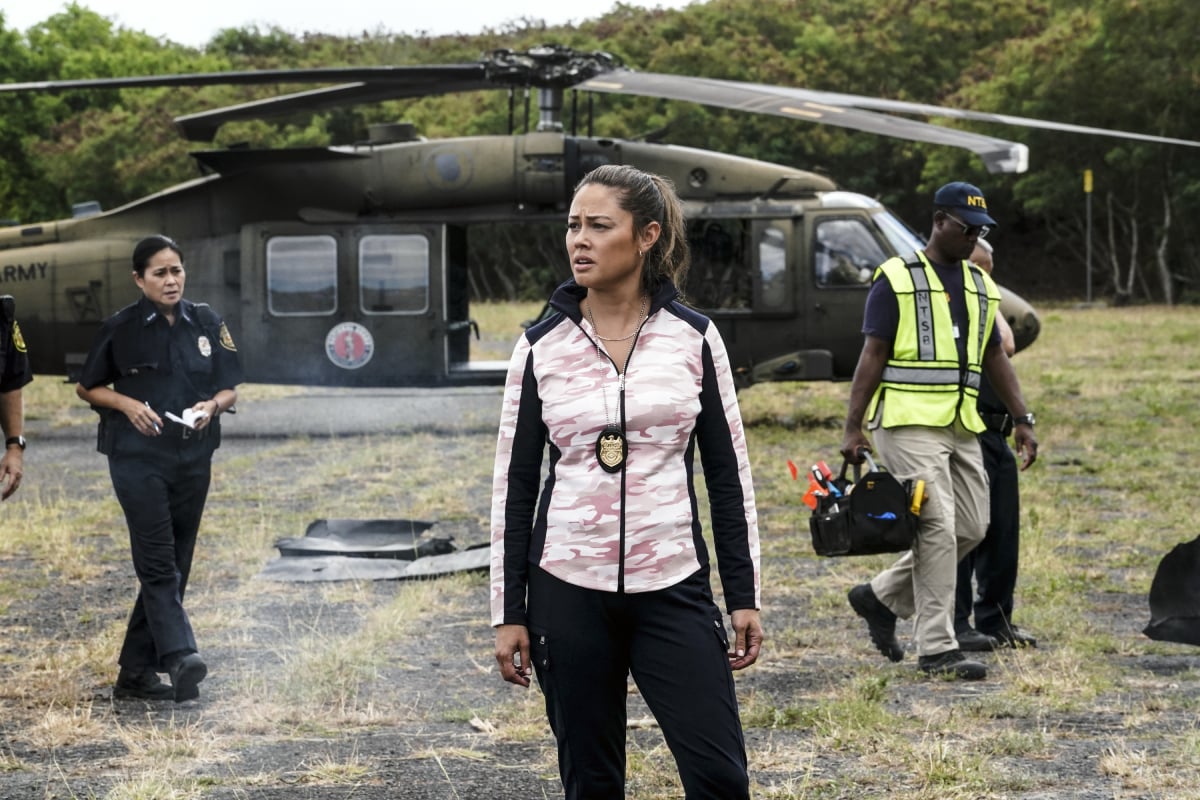 Vanessa Lachey's lead character is nothing like Mark Harmon's Leroy Jethro Gibbs from 'NCIS'
For 18 seasons, fans have watched Mark Harmon's Leroy Jethro Gibbs lead his small field team in Washington, DC. The stoic character is a former Marine sniper and a man of few words. After his first wife and daughter were tragically murdered, Gibbs immersed himself into his work. He did get married three more times, but all of those unions were short-lived.
The lead character on NCIS: Hawai'i — Lachey's Jane Tennant — is nothing like Gibbs. She's a divorced mom of two kids — 16-year-old Alex (Kian Talan) and 10-year-old Julie (Mahina Anne Marie Napoleon).
As the Special Agent in Charge of the Pearl Harbor office, Jane leads 40 NCIS agents. But Lachey made it clear that her character "doesn't bark orders and sit at her desk." Instead, Jane "gets her hands dirty."
Leroy Jethro Gibbs and his team were first introduced on 'JAG'
The NCIS universe has always been a place for backdoor pilots. Which is a method of introducing the characters of a potential spinoff and setting up their story in an episode of the flagship series. Even Gibbs and his team were first introduced in a 2003 episode of JAG before getting their own series later that year.
In a season 6 episode of NCIS, fans met Chris O'Donnell's G. Callen and the team from NCIS: Los Angeles before they left for their own series. Then in season 11, fans were introduced to Scott Bakula's Dwayne Pride and the crew from NCIS: New Orleans before they headed south to their own spinoff.
The backdoor pilots made it clear that the new NCIS teams were connected to Gibbs and his team. But that's all going to change with NCIS: Hawai'i.
Executive producer Christopher Silber confirms 'NCIS: Hawai'i' is not a spinoff
Just because NCIS: Hawai'i is in the same universe, that doesn't mean it has a connection to Gibbs and his team at NCIS. According to Silber, Jane and her team at NCIS: Hawai'i are very different from the teams at Los Angeles and New Orleans. That's because the new NCIS series is not a spinoff.
"We live in the same universe, but every one of them [LA and NOLA] were spinoffs," Silber explained to TV Insider. "We don't make any connection to the other shows."
Did the 'Hawaii' team learn something from the failed 'Red'?
With NCIS being the most-watched drama on TV — and the fact that it's already had two successful spinoffs — it may come as a surprise to learn that the franchise actually had a failure. Back in 2013, NCIS: Los Angeles attempted to launch the spinoff NCIS: Red with a backdoor pilot.
Los Angeles aired a two-part special event that featured the episodes "Red" and Red-2," that saw the LA team working with a specialized mobile team known as NCIS: Red.
The Red team featured actors John Corbett, Scott Grimes, Edwin Hodge, Gillian Alexy, and Kim Raver. They helped Callen work a murder that quickly turned into suspected terrorism. The intent was to launch a new series, but it never happened. CBS opted not to pick up Red for their primetime lineup that fall without giving a specific reason.
The Hawaii characters are key in the new 'NCIS' series
Even though the network didn't explain why they passed on NCIS: Red, one critic blamed the failure on the underdeveloped characters.
"I've been fans of both Kim Raver and John Corbett on other shows, but their characters were too bland here," TV Fanatic critic Carla Day wrote at the time. "I've written before that Raver exudes so much chemistry, she could have a relationship with a wall and it would be believable. I missed that in her performance here, but that's because of the character, not her."
Since fans haven't gotten the chance to meet Jane Tennant and her team before the NCIS: Hawai'i premiere, could that be a problem for the new series? Will fans want to follow this new team, even though they have no connection to the rest of the NCIS universe? Will these new characters live up to fan expectations?
Fans will finally get the chance to meet Jane Tennant and the team when NCIS: Hawai'i premieres Monday, Sept. 20 on CBS.
RELATED: 'NCIS: Hawai'i' Is Bringing on the Team From 'New Orleans' — Who Are Chris Silber, Jan Nash, and Matt Bosack?