'NCIS' EP Confirms 1 Fan-Favorite Will Pop Up in Season 18
While 'NCIS' producers have kept a tight lid on season 18 spoilers, Frank Cardea revealed that Margo Harshman will be back.
NCIS executive producer Frank Cardea just confirmed that a fan-favorite is returning to the series in season 18. The series cut season 17 short due to the coronavirus pandemic and the cast and crew are set to return later this year. While producers have kept a tight lid on spoilers, Cardea revealed that Margo Harshman will be back in action as fan-favorite Delilah Fielding.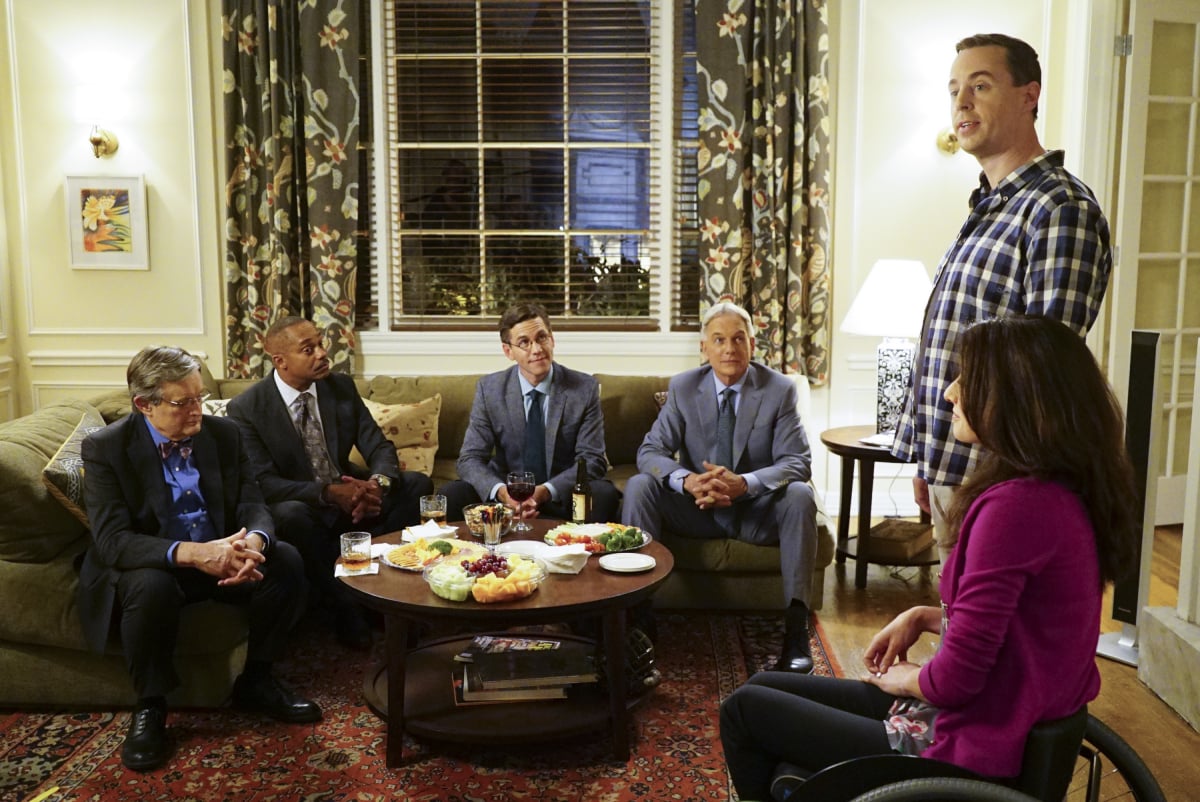 What happened to Delilah?
Delilah was first introduced as Timothy McGee's (Sean Murray) wife in season 11 of NCIS. Over the years, she has appeared sporadically on the show and it's always a treat whenever she gets a cameo alongside McGee.
Unfortunately, Delilah was absent for the entirety of season 17. In fact, the last time viewers saw her on the show was in season 16.
As NCIS fans will recall, Delilah was featured in an episode where she barely avoided a fight with an intruder who had broken into her home. Luckily, McGee was there to take down the man and Delilah got out of the situation unharmed.
The bad news is that Delilah did not have an appearance in season 17, which was shortened due to the virus. Hollywood halted production on movie and television sets last spring and it remains to be seen when the cast and crew will get back to it.
With things started to open up, Cardea recently discussed season 18 of NCIS and confirmed that Delilah will be back in action.
Cardea opens up about season 18 of 'NCIS'
With NCIS forced to end season 17 early, some of the episodes from last season will be included in the upcoming run. According to Express, this includes an installment that is all about McGee and Delilah.
In a recent interview, Cardea and executive producer Gina Monreal were asked about McGee's emotional clip with Gibbs (Mark Harmon) at the end of season 17. That question prompted Cardea to reveal that fans will see more of McGee in season 18 of NCIS, including a special episode with the character's wife.
"It's unfortunate, one of the episodes we didn't get to shoot was a McGee-Delilah episode," Cardea shared. "So that'll be shot early on next year."
Cardea did not reveal what the episode is about, but the fact that Delilah will be back for another season will undoubtedly excite fans. And that's not the only thing the EP dished on season 18.
He went on to reveal that episode 400 of NCIS will be centered on how Ducky (David McCallum) and Gibbs first met. The installment will feature a 20-year time jump, and it will be very interesting to see how the series pulls off a younger version of the characters.
What's ahead in season 18 of 'NCIS'?
Apart from the Delilah cameo, season 18 of NCIS will continue Gibbs' emotional journey following Ziva David's (Cote de Pablo) shocking return from the dead last season. According to TV Insider, the new season will explore how much Gibbs has changed since Ziva's return.
"He's still the cowboy we all know and love…but he's no longer only the cowboy," Cardea shared.
Ziva's appearance wasn't the only thing that influenced Gibbs last season. He also made friends with a kid named Phineas (Jack Fisher), whose mom was actually a terrorist who was trying to kill Ziva. Gibbs had to kill Phineas' mother to save Ziva, breaking his promise to the young boy.
"Those things tend to make people take stock of their lives," NCIS executive producer Steven Binder added.
Cardea also noted that fans will see a more "thoughtful" Gibbs in season 18, especially when it comes to weighing the consequences of his actions. The producer then teased that how Gibbs reacts to these new situations "is another matter entirely."
Unfortunately, Cardea did not say whether or not Ziva will make another appearance in the new season.
Season 18 of NCIS is set to premiere on CBS later this year (barring any further delays).